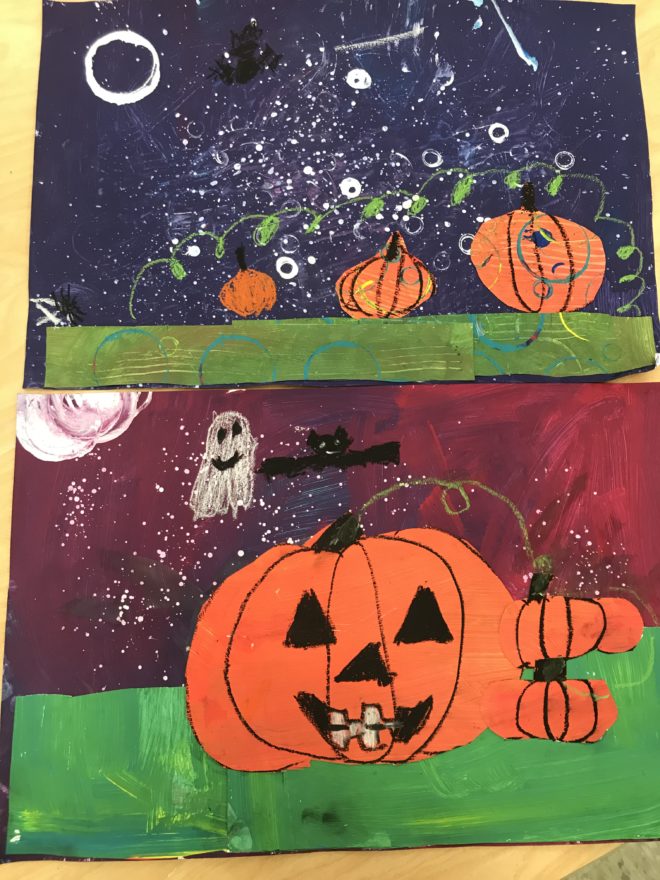 After their color mixing experiments, first grade artists were given the challenge of making the three secondary colors orange, purple, and green.
They used the primary colors to make these and could add extra lines or stamps on top of their colors if they wanted.
When their secondary color painted papers were dry, they cut and glued them to show a collage of pumpkins at night.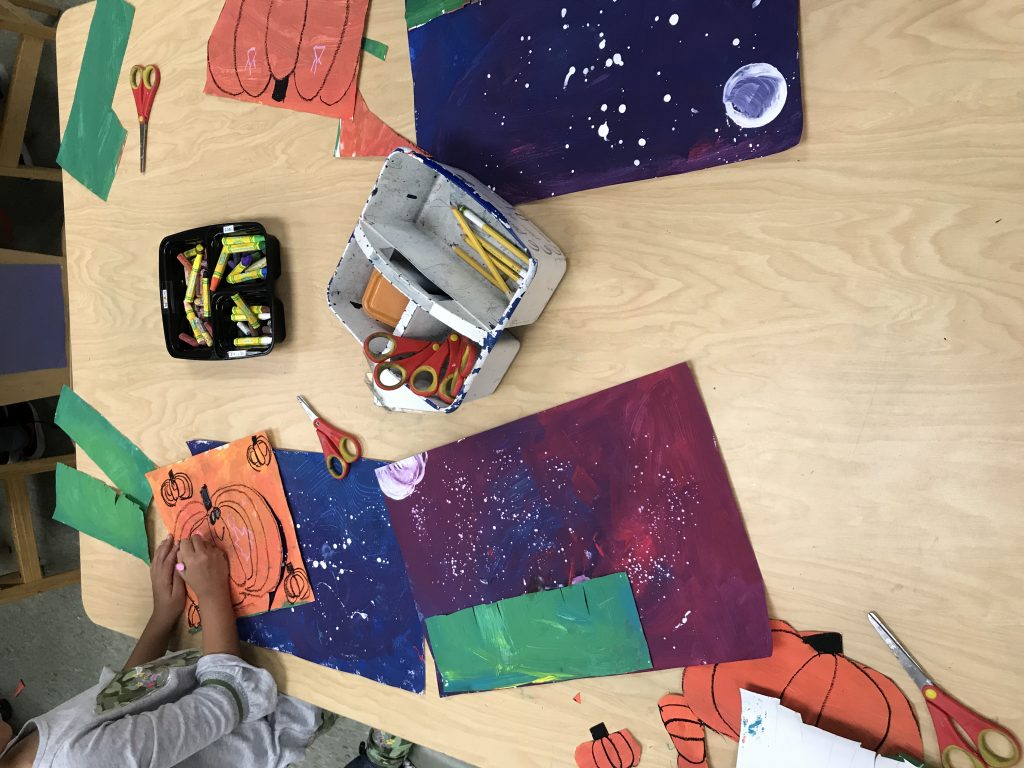 They used oil pastels to add any extra decorations.