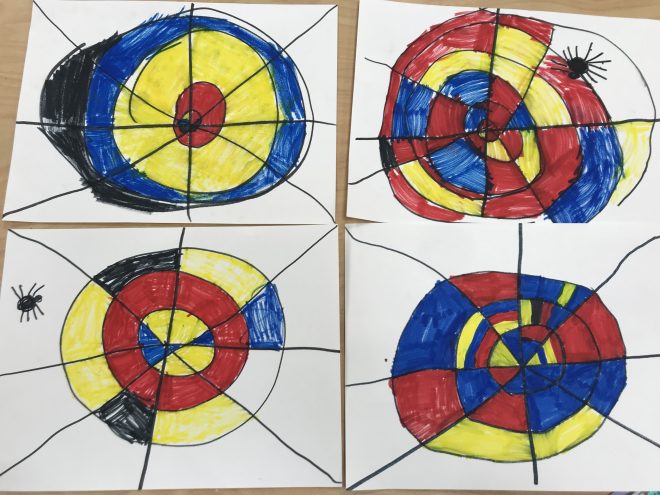 Kindergarten and young 5 artists are continuing to learn about lines; they learned about three directional lines, horizontal, vertical, and diagonal, to make a spider web!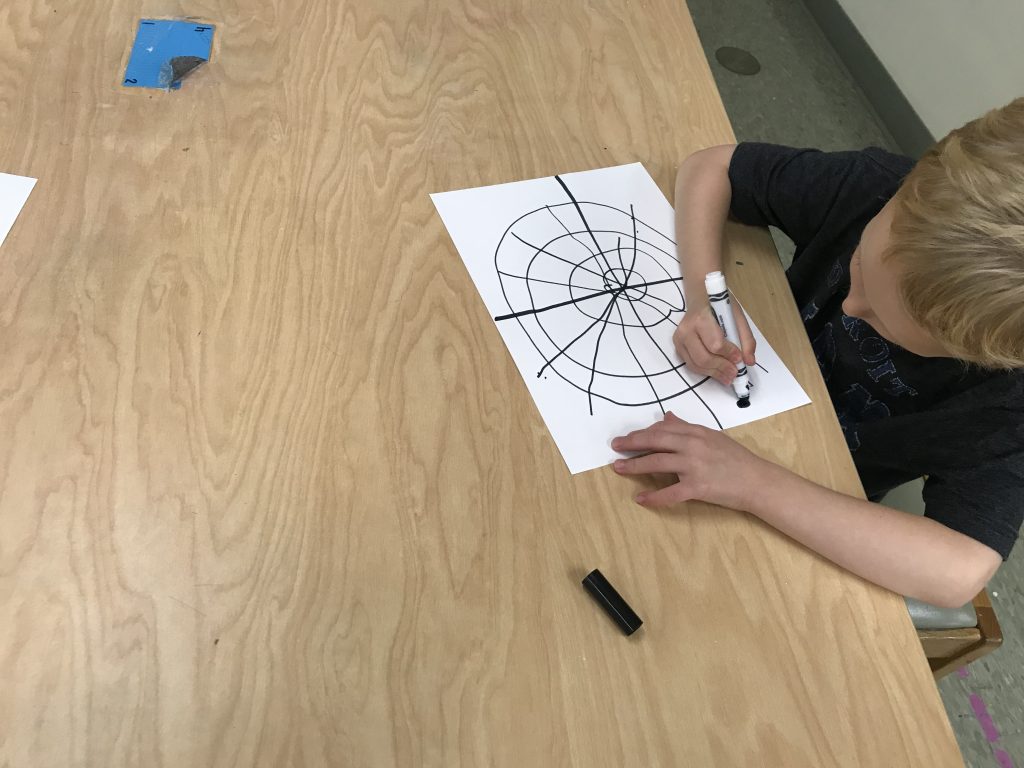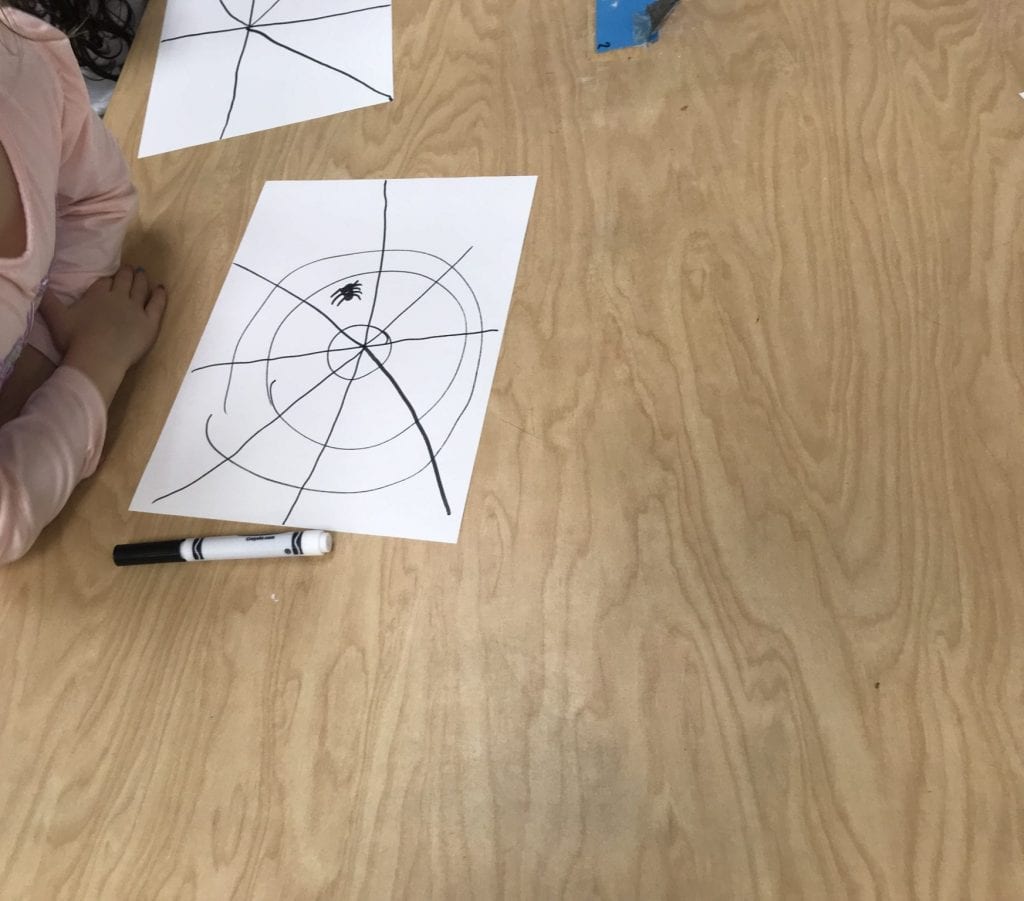 They also learned that red, yellow, and blue are called the primary colors.
They used the primary colors to color inside of their spider webs.