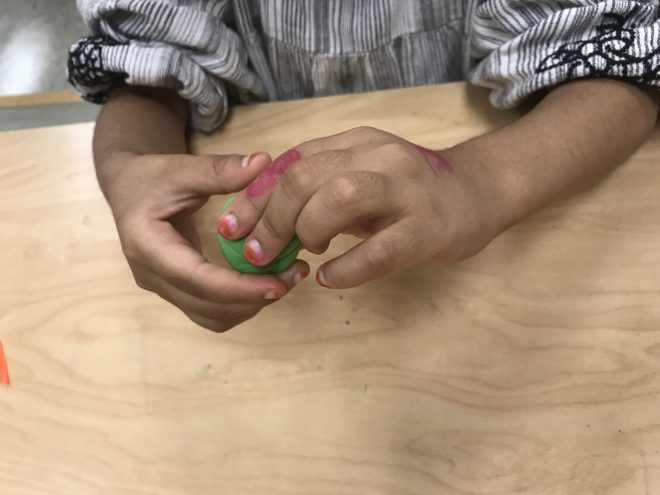 First grade artists reviewed what the primary colors are during one art class by looking at the artwork of Mondrian!
They created their own mini-mondrian masterpieces by gluing primary colored rectangles and printing lines with cardboard and black paint.
Then they experimented with mixing the primary colors during another art class!
They mixed colors with paint and clay. These clay shapes and painted papers will be used for something else later this year.