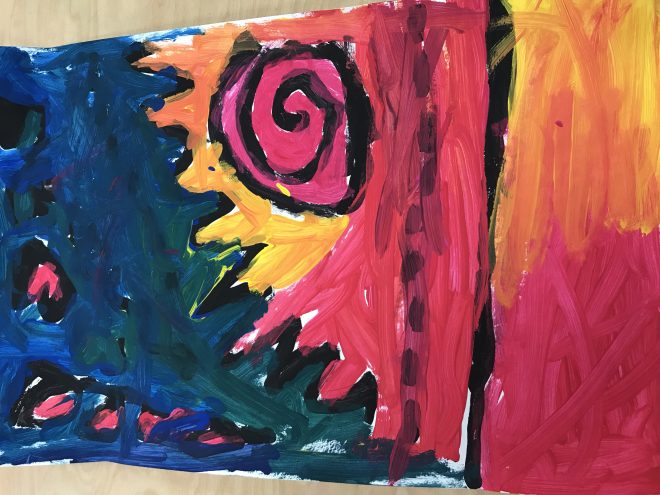 Kindergarten and young 5 artists have been mixing the primary colors in their artwork!
They began by experimenting with a special guest to see what would happen when the primary colors were mixed together- they mixed colors with oil pastels, paint, and clay!
One class created a Jasper Johns inspired number or letter painting using the primary colors.
Then each artist used the primary colors to paint around the black lined they had painted back in September. They are learning to be careful to mix their colors on their paper, and to wash their brushes in between colors.