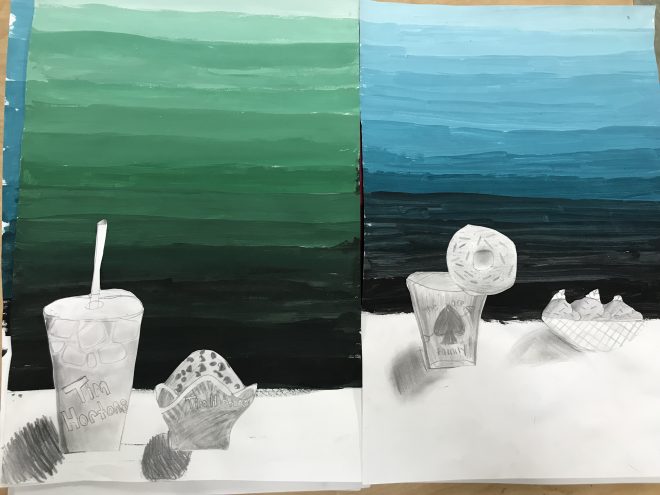 Fifth grade artists completed a few value exercises and arranged some of them together to make a composition.  Value is the lightness or darkness of a color, and adding it to your artwork can create the illusion of 3D space and forms.
Each artist created a colored value scale by mixing white with their hue to create tints and mixing black with their color to create shades.
They practiced making value scales with pencil by shading and cross-hatching.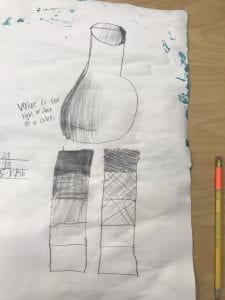 Then they drew two objects and added value to their objects using shading or cross-hatching to make the objects appear 3D.