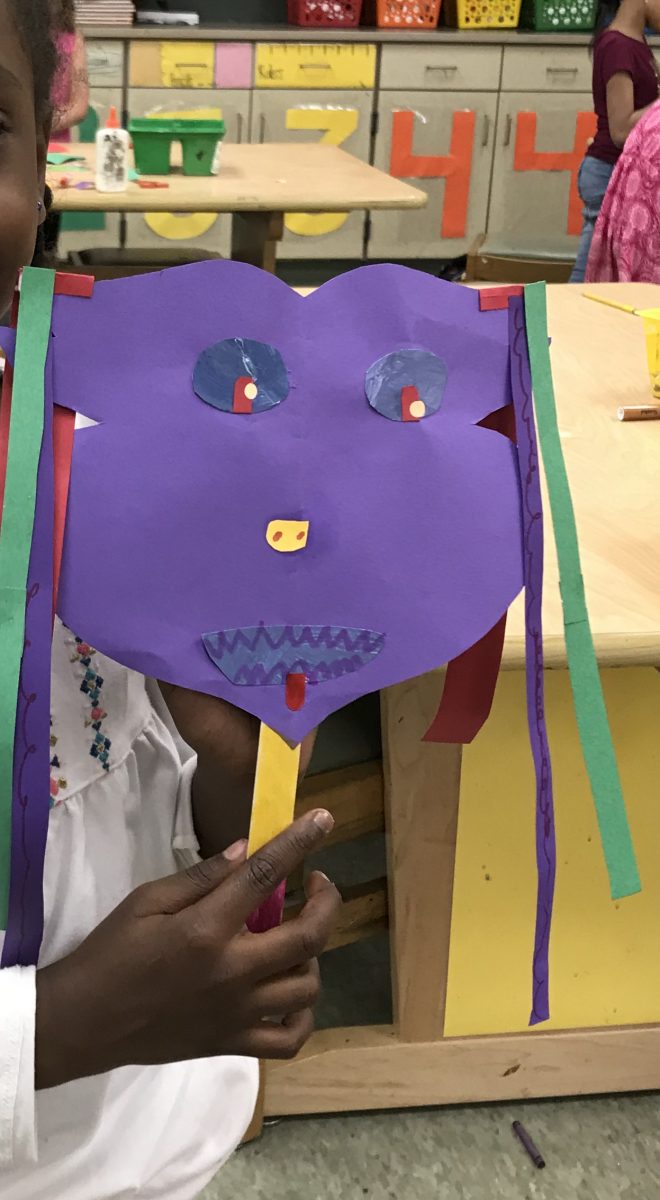 First grade artists have been learning about symmetry in the art room!
They cut out a symmetrical shaped mask by folding a paper in half and cutting out half of their mask shape, then opening up the paper to reveal the full shape.
Whatever shapes and designs they added to one side of the mask they had to add to the other so that the mask would show symmetry.