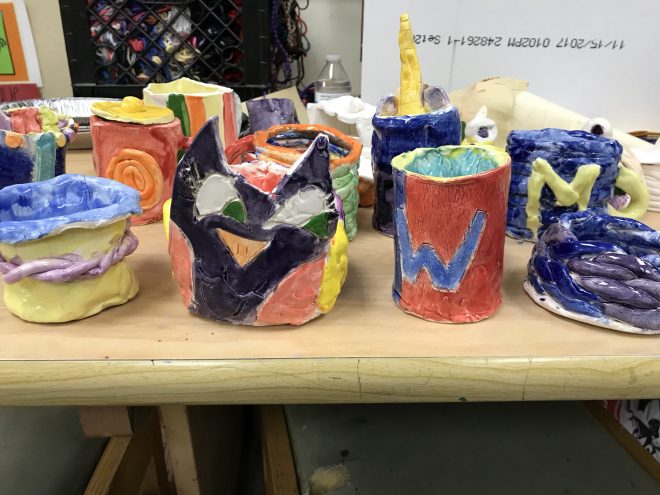 Fifth grade artists were each able to create a vessle out of clay in the art room!
They learned about different clay methods like coil building, slabs, and slipping and scoring.
They had to use a combination of all three of these techniques to create a vessel that could hold something else.
Once their pieces were fired they were able to add glaze for color! We were fortunate to receive a Michigan Youth Arts Grant in order to purchase glazes this year!