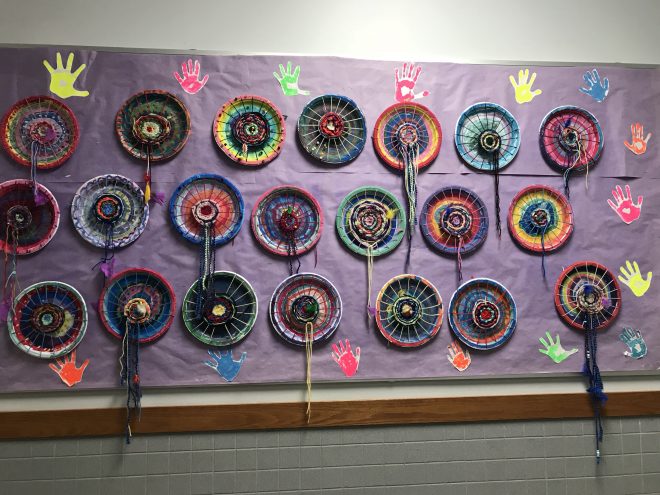 Second grade artists have been busy weaving in the art room!
They decorated a paper plate and turned it into a loom by cutting notches and adding a warp string.
Then they learned how to weave by making an over-under pattern with their weft strings.Some artists chose to add beads and fringe to their weaving too!