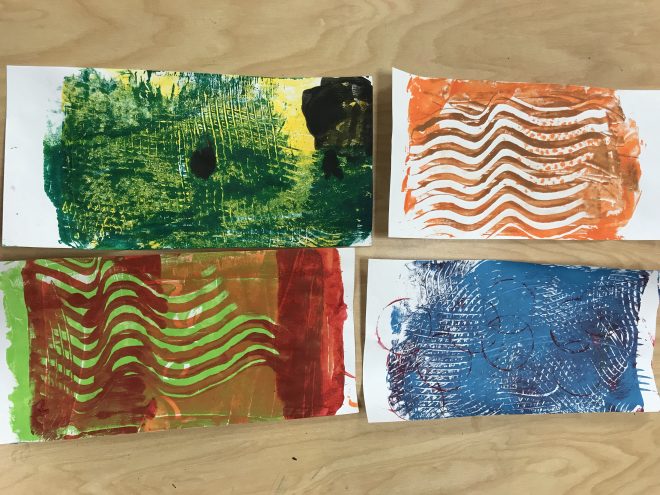 Second and third grade artists in Mrs. Abu-Rus's class have been experimenting with different materials to create monoprints!
They used paint, string, brushes, brayers, cut paper, forks, bubble wrap, markers and explored to see what different designs they could make with their prints.
Some artists chose to print many layers on each paper.
Each artist chose their favorite prints and cut shapes from those papers and arranged them on a new paper.