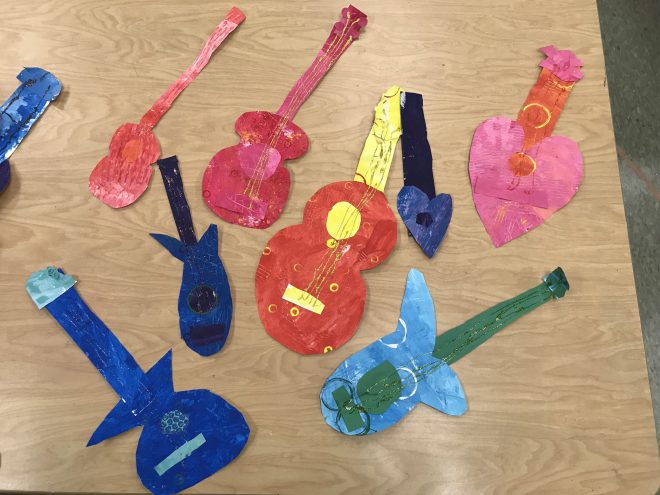 First grade artists are reviewing warm and cool colors and created these warm or cool colored guitar collages.
They created two painted papers using a variety of materials and tools and made sure both papers were cool or both were warm.
Then we looked at a ukulele and all of its different parts.
Each artist cut out shapes from their painted papers to show the parts of a guitar or ukulele. Then they chose yarn or glitter glue to show the strings.