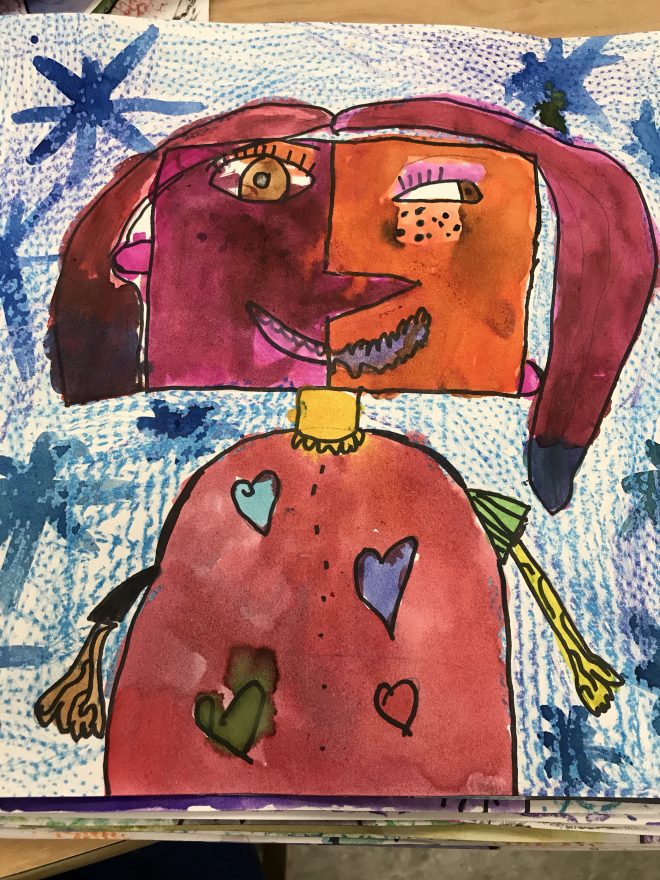 First grade artists looked at some of the cubism paintings by Pablo Picasso.
We looked at how he could show more than one side of people or objects all at once.
Each artist created their own Picasso-inspired portrait by showing more than one thing about their subject at once.  Some artists showed more than one emotion at once and others showed parts of the face from different angles.
We talked about how all artwork does not need to look exactly like things from real life; we can make artistic choices! Artists could also change the color and shapes of the face for their portraits.
We also learned a little about visual texture as we used texture plates in the background behind our portraits.