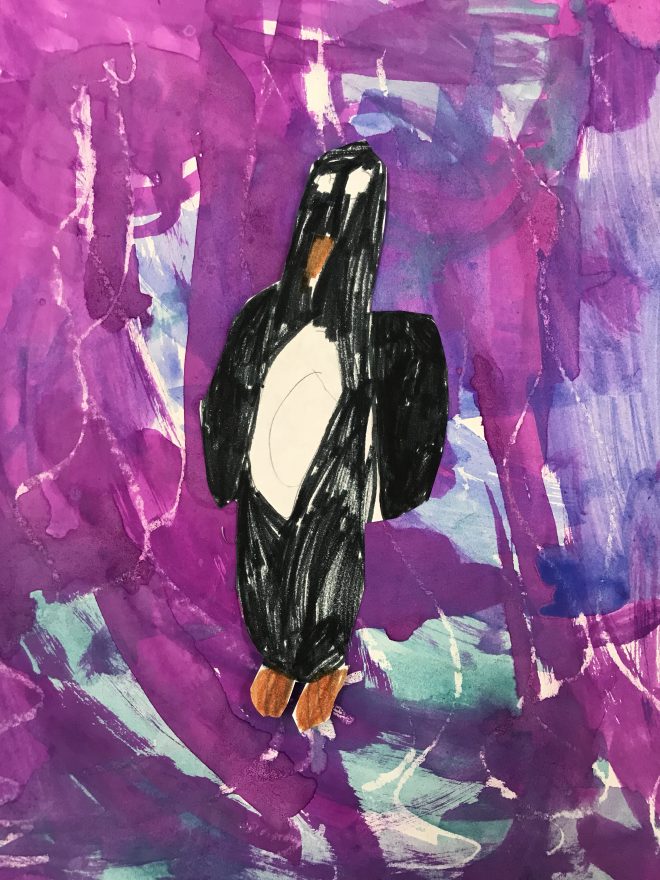 The artists in Mrs. Davidson's young five's class created snowy penguin collages!
They draw snowflakes by drawing lines with a white oil pastel on a white paper.  They painted with cool colored paints to reveal their snowflakes, this was a watercolor resist method of painting.
Then they used the shapes they are learning about to draw a penguin to glue in front of the snowy sky.