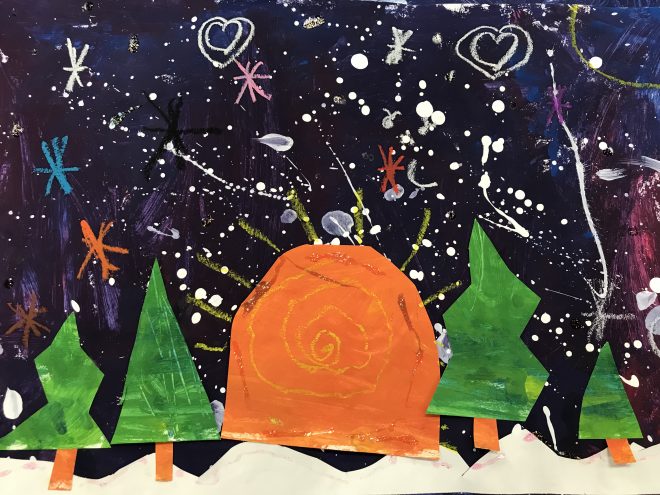 First grade artists learned about the secondary colors in art class!
They each were able to mix the three secondary colors from the primary colors on three different papers.  Some artists choose to splatter paint with white paint on top of their purple painted paper, since this would be their sky.
Then each artist added a white snowy ground and green and orange trees to create a snowy winter landscape.
Oil pastels were used to create extra designs and details and glitter glue was added to show ice or more snow.