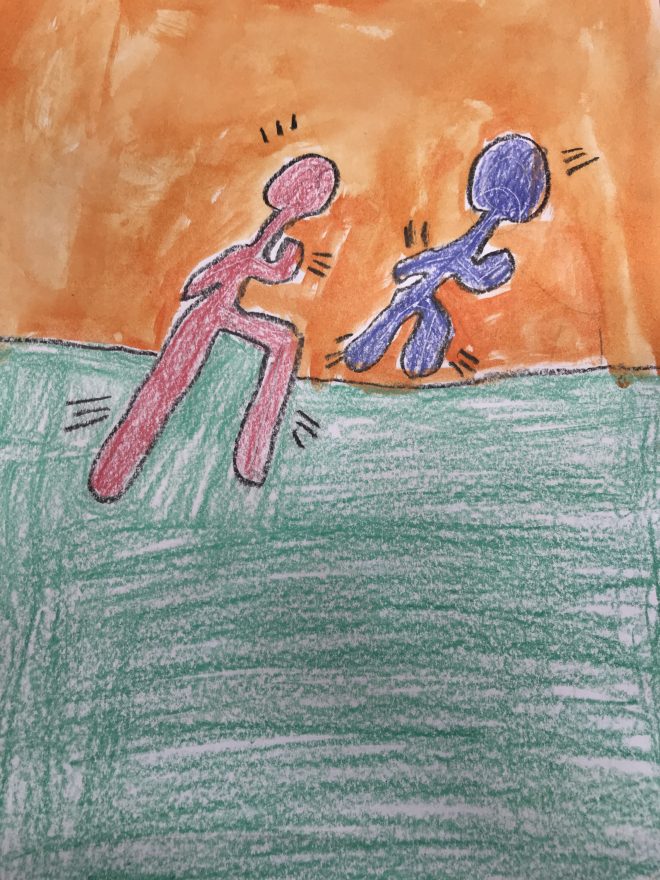 Second grade artists looked at the artist Keith Haring and noticed that he was able to show figures moving in his artwork.
We practiced drawing people in action poses and took turns posing for our table to draw.
We chose our favorite pose and draw it with crayon on our final paper.  Then we painted the sky with watercolor paints.