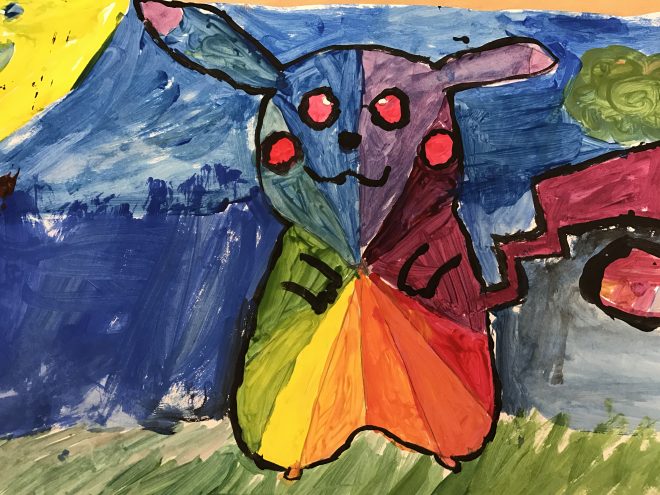 Fourth grade artists have been learning about the color wheel and the order of the colors, how to mix colors, and which ones are primary, secondary, and tertiary.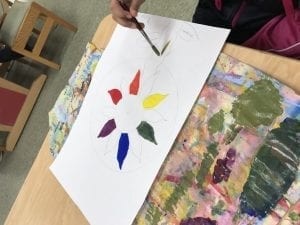 Instead of painting a normal color wheel, each artist was able to come up with their own creative design that included a color wheel in it.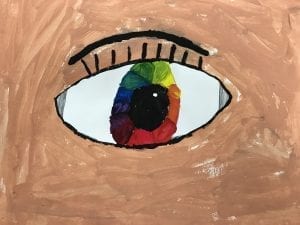 After sketching their design, they were only given the three primary colors to paint with, so they had to mix colors to complete the whole color wheel.