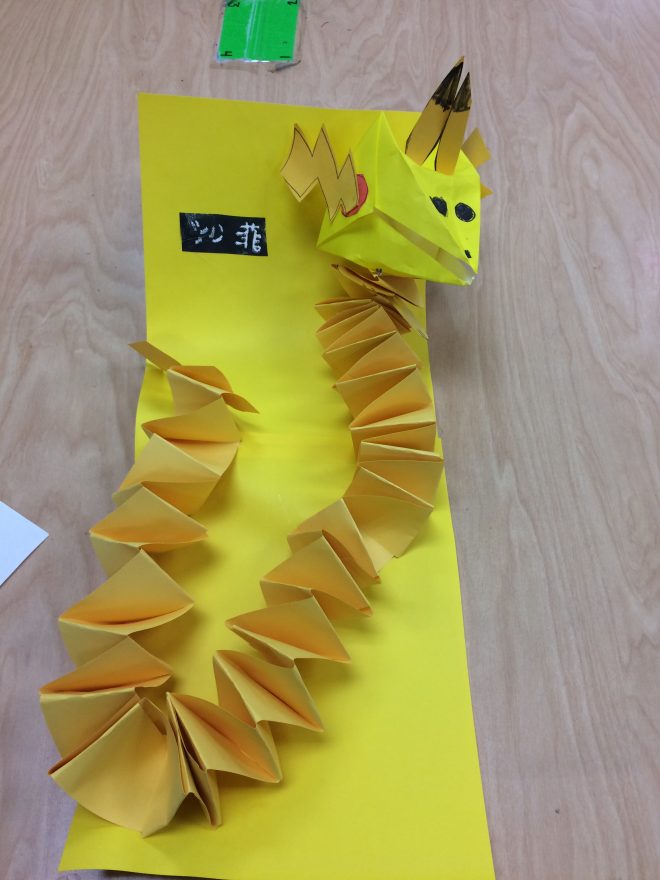 Fifth grade created Chinese New Year dragons to celebrate the Chinese New Year on January 28th of this year.
They began by making an origami dragon head.
Then they created a body and added some decorations.  Each artist stuck to an analogous color scheme, where they only used three colors that are next to each other on the color wheel (plus any neutrals).
When the dragons were finished, each artist designed their own chop to add to their artwork.  A chop is like a signature stamp artists from China used to use (and some still use). Some artists wrote their name in Chinese characters, while others came up with their own design to use.