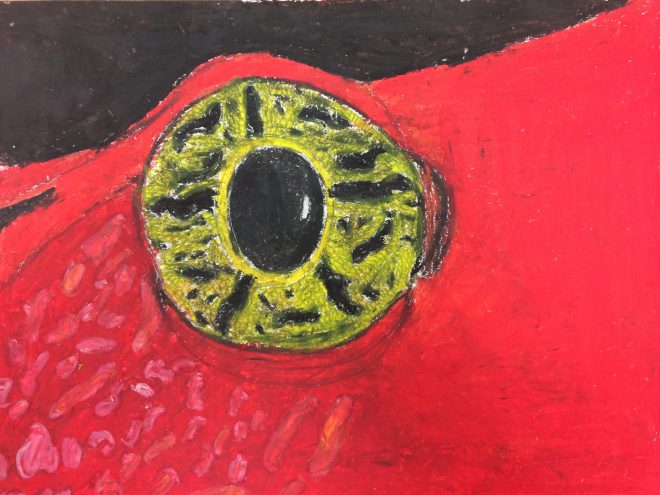 Fifth grade artists have been learning about cropping a composition in the art room.  We talked about different reasons why an artist would choose to bring focus to part of a subject matter, or why they would crop an image to create emphasis.
They also have been learning about oil pastels, why they were invented and how they can blend colors and make their final artwork look like an oil painting.
Each artist chose a cropped animal photo and drew it with as much detail as possible.
Then they used oil pastels to add color.  In order to create a more realistic color, artists had to mix and blend colors.