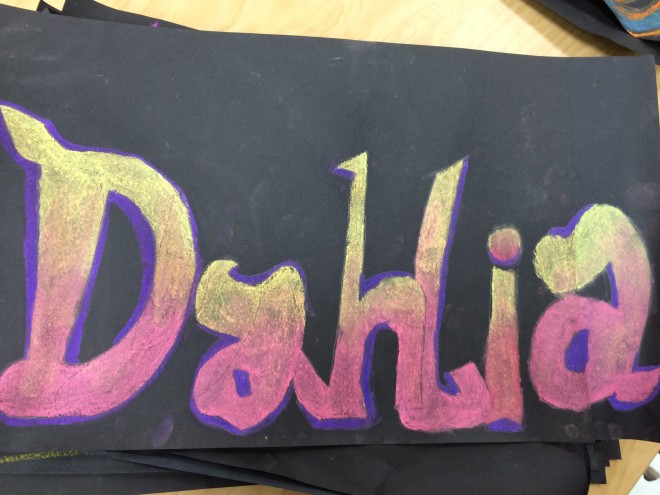 As we learn about new artists, processes, and techniques we are developing and expanding upon our definition and understanding of ART.  Fifth graders were asked the questions "Is graffiti art? Why or why not?". They wrote down their opinions for a class discussion.  This photo shows our opinions at the beginning of the lesson.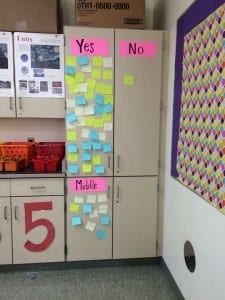 We then looked at the graffiti artwork from artist Keith Harring and talked about why he created graffiti art and how he had a very unique style.
Students looked at many different styles of graffiti and tried a few different techniques as they practiced writing short words in different styles.
Then students created their own style using one of our techniques and created a graffiti name using chalk pastels.