Cranbrook Field Trip – Wednesday, April 27th 9:15-2:30 There should be room for all parents to ride the bus, this is preferable so that we can all arrive at the same time. We will be leaving the school between 9:15 and 9:30. Please check in with the office, let me know that you have arrived and then wait in the cafeteria. It would be helpful for 2 parents to watch the front and back doors so that we know when the bus arrives and can start getting lined up.
Chaperones – Please make sure you have all necessary paperwork completed with the office no later than Monday. I will introduce you to your group before we leave the school. We should be back at the school by about 2:15 or 2:30. Most of the time we will be together as a group. But sometimes you will be exploring the museum in your small groups. Please remember to keep a close eye on the students you are watching.
Please remember to pack a lunch for you and your student. Masks are REQUIRED in the museum.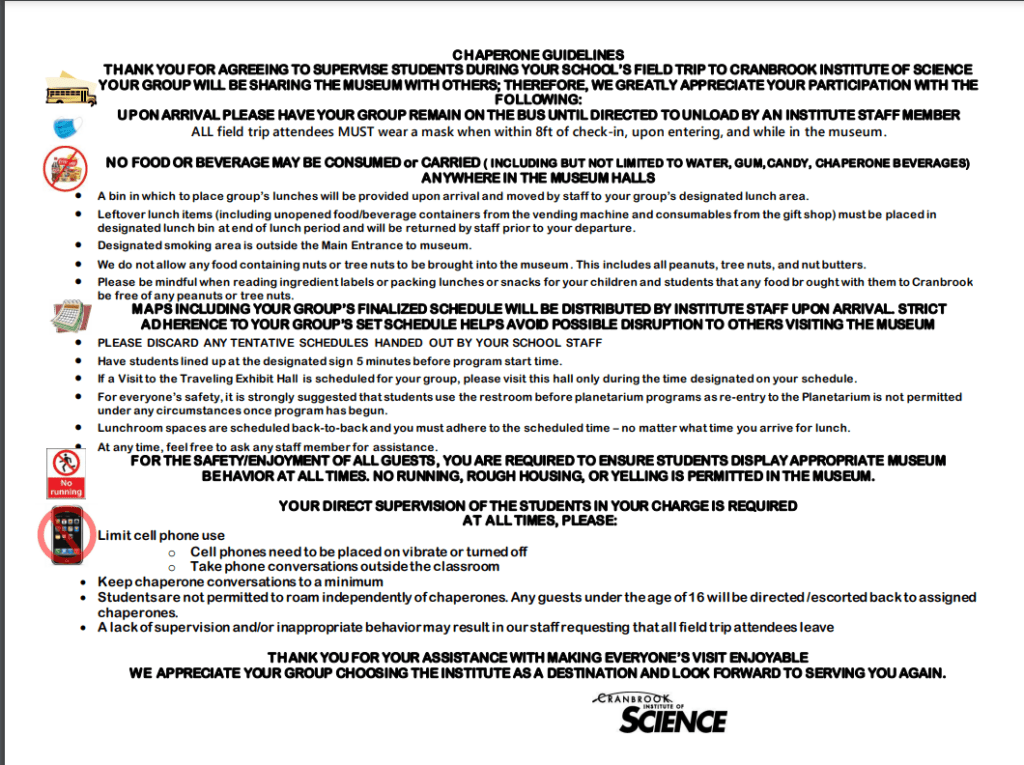 M-STEP testing will continue on Thursday, 4/28 – please make sure your child is well rested and eats a good breakfast including protein not sugar.
Care to the Core day is Thursday – we will be learning about acceptance by reading books, singing songs and talking about it.