Monthly Archives:
October 2017
There will be no kindergarten classes on Friday October 5, 2017!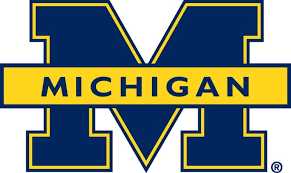 Wear your Maize and Blue for the University of Michigan on Friday!  If you perfer to wear Green that is o.k. too!
Dear Snow Families,
Snow School is launching a Read at Home Plan. With our new Book Room, every Snow student will go home with "Good Fit" Books daily! "Good fit" books are books that are not too hard and not too easy. The expectation is that students improve their reading skills and develop a love for reading.
Snow School Read at Home Plan
Reading Book Bags will go home daily with "Good Fit" Books
Students must read daily:
Grades (K-1) 15+ minutes daily
Grades (2-5) 30+ minutes daily
Reading Logs- Signed daily by parents and checked by teachers.
MobyMax (Students can login through CLEVER on Dearborn Schools home page. Please contact Mrs. Bush bushm@dearbornschools.org for assistance if needed.