Here it is! The iBlog post you have ALL been waiting for!  I'm not even going to give a big description because these pictures tell you everything!
The first animals we saw were Ring-Neck Doves named Squib and Squab.
Next, we met a Tree Frog named Woody!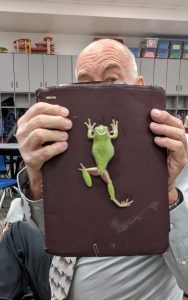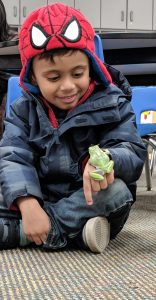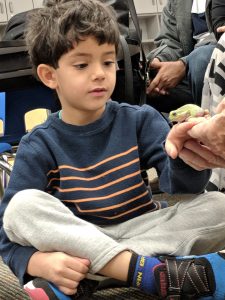 We also were able to see a Chocolate Chip Starfish – her name was Cookie – up close & personal!
After that we met a pet mouse named Oreo! She tickles!
Then we briefly met a chinchilla named Cotton! Her name is perfect since she is SUPER soft!
The very last animal we met was a corn snake named Pretzel!
What an AMAZING experience for everyone!