Good morning families!
As I've been thinking about what essential skills are needed to continue to help your kids maintain their learning and even grow some skills – I keep coming back to their fine motor skills. Fine motor skills refer to the small and tiny muscles in your child's hands. These muscles are important to keep strong for them to be successful in all grades of school and to be strong enough to do writing. So what's something everyone can use to have strong muscles in their hands?
Playdoh! Playdoh is a GREAT thing for children to use to build these muscles. If you already have playdoh at home, GREAT! Go ahead and have your child use that. If you do NOT have playdoh at home, here is a recipe you can use to make it, right in your kitchen. Have your child help you with the measuring and pouring of ingredients as you make it.
In a pot on the stove, pour 1 cup of water, 1 tablespoon of oil, and a few drops of food coloring. (If you don't have food coloring, that's ok! Just leave it out of the recipe.) This part is just for the grown ups: Heat the liquids in pan up until it is hot… but not boiling.
Next, in a bowl on the counter your child can help measure and pour 1 cup of flour, 1/2 cup of salt and 2 teaspoons of cream of tartar (again if you don't have cream of tartar… you can leave it out or use lemon juice instead if you have that.)
A grown up can pour the hot water into the bowl of dry ingredients and mix it up.
Once the dough is cool enough to touch, your child can help with mixing and kneading the dough on the table or countertop.
Make sure when you're not using the playdoh, you store it in an airtight container… preferably a bowl with a lid, but you can also store it in a ziploc bag.
Once the playdoh is cool enough and mixed enough to touch and use, have your child roll the dough into lines and curves to make letters and/or numbers… like this…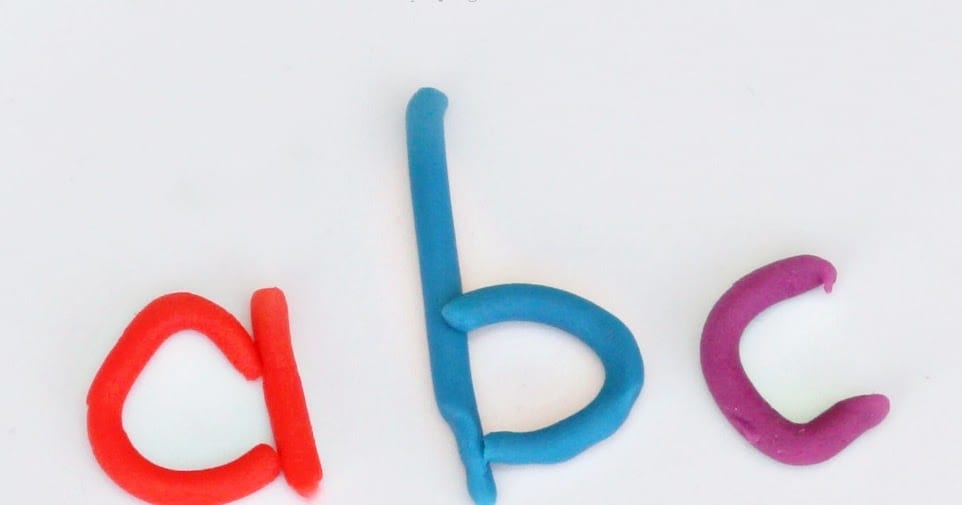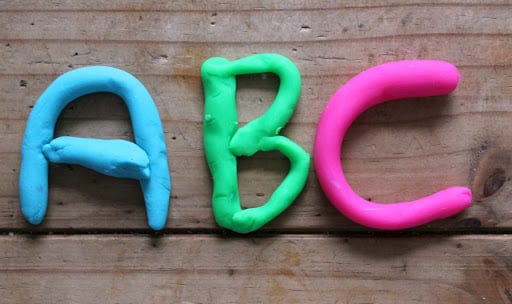 Have your child use the playdoh to make their own first and last name as well as the names of others who live in your house. Have them make numbers and shapes too! Most importantly, have fun!
Don't forget to send pictures of your child's playdoh creations to Ms. Laurus.
We will Zoom at 3:00 PM today! I can't wait to see everyone!