Wednesday May 27, 2020
Parents:
Good Morning families!
Only 4 of my 16 students logged into Happy Numbers yesterday. This is rather disappointing to me. If you are not having your child go on to practice math, please send me a message today and let me know the reason why. If you don't find yourself having a reason why… PLEASE get your child logged into it today. Everyone should be practicing on Happy Numbers for approximately 10 minutes every school day (Mon – Thurs).
Also, please remember it is a Dearborn Public Schools requirement for children to be participating in online school during school days. Last week Thursday as well as yesterday I only had texts or pictures from 10 out of 16 of you. While 10 may sound good… it's only a 62% participation rate. Please make sure you are sending me a minimum of ONE text or picture each day. The time of day you send it does not matter to me. Just please make sure you are remembering to do it.
Kids:
Language, Literacy & Communication:
We are going to continue to learn about the letter Nn today! Check out this video from Starfall.
When you have finished watching this, I want you to go on a letter Nn scavenger hunt through your house. This time, I am going to challenge you to try to find 8 things that start with the Nn sound! When you are finished finding all of your Nn items, have your grown up snap a picture of you with your stuff and send it to me on Remind.
For writing, I want you to get our your journal and write a story about what you did these past few days at home. Don't forget to draw your line first to separate your picture from your words. Draw your picture above or on top of your line, and try your best to write some words/letter under your line. Remember to use a lot of different colors in your drawing. When your picture is done, tell your grown up your story and have them write the words EXACTLY as you say them. Take a picture of your work and send it to me on Remind.
Math:
Today we are going to work on both counting objects and writing the numbers to match.
First, write the number 1 on a piece of paper. Find one thing to put with it. Next, write the number 2 on a piece of paper. Find two things to put with it. Next, write the number 3 on a piece of paper. Find three things to put with it.
Keep doing this until you get all the way up to 20. Here is an example: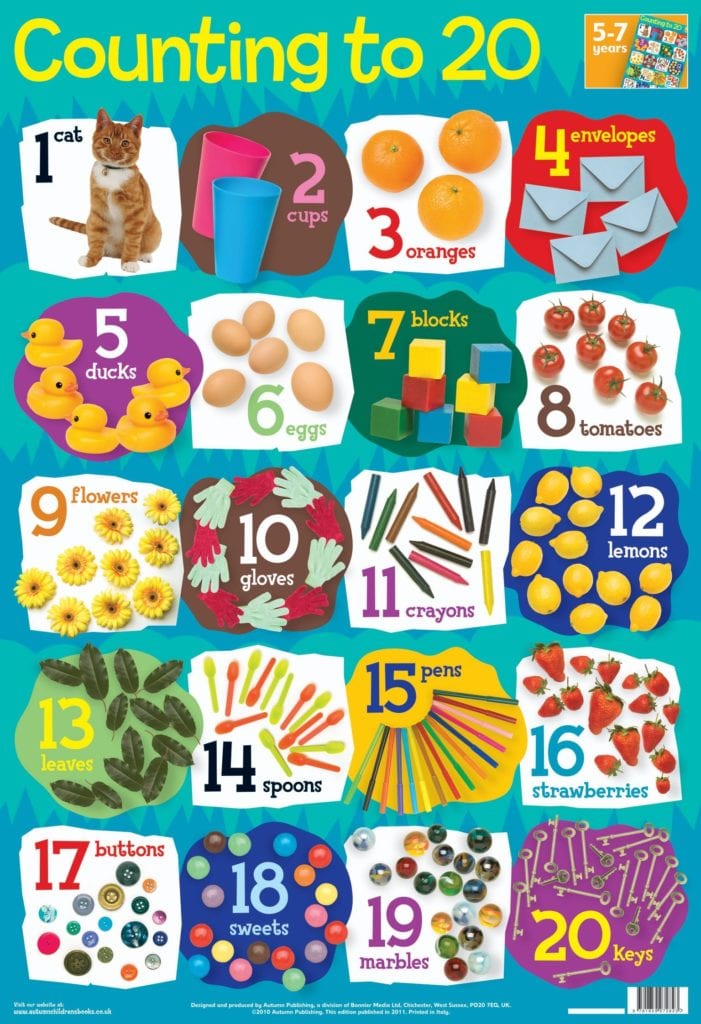 When you're done, have your grown up take a picture of all the items you counted and put with your numbers.
Friends!