Wednesday June 3, 2020
Parents:
Good morning families!
Thank you so much to everyone who was able to stop by Whitmore-Bolles yesterday to pick up your child's belongings. I spent yesterday cleaning and finishing up the packing of our classroom for the summer months.
Please don't forget: We have a VIRTUAL parent meeting tomorrow, Thursday June 4th at 2:00 PM. Please make sure you have the Google Meet app downloaded to your device by today so that it is ready to go for our meeting. You will need to open the app and enter the code: LAURUS to get to our meeting. Please arrive in the meeting on time. Mrs. Alzuhd will also be there to translate the meeting.
Kids:
Language, Literacy & Communication:
Today we are going to learn about the letter Xx!
Today you are going to use the sidewalk chalk I gave you. Have a GREAT time being outside in the beautiful weather today and write as many letter X's as you can! Have your grown up take a picture of you with your letter X's and send it to me on Remind.
Math:
For math today, we are going to work on problem solving and strategy. This means you have to do a lot of thinking! Don't worry though, this is a fun way to do a lot of thinking and you will be playing this game A LOT!
Today you are going to play tic-tac-toe with either your grown up, or an older brother, sister or cousin who is at your house. To play the game, you will need paper and something to write with.
First, your big person will draw the tic-tac-toe game board to look like this: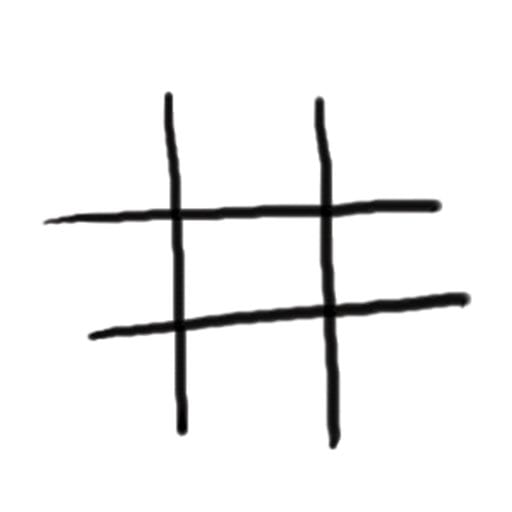 Next, one of you will be the person to write the letter X… and the other person will write the letter O. You will take turns writing the X's and O's until someone gets three in a row. The goal of this game is to be the first person to get three of your letter in a row.
Here are some picture examples of what a winning game could look like:
Have your grown up take a picture of you playing tic-tac-toe and send it to me on Remind today.
Friends!