This week Mrs. Russell and I both used new materials we found to make self portraits!
A self portrait is an artwork you make that shows yourself!
Mrs. Russell reused cardboard cereal boxes and a brown paper bag for her self portrait! She drew the parts of her face on cardboard, cut it out with scissors, and glued all of the pieces together!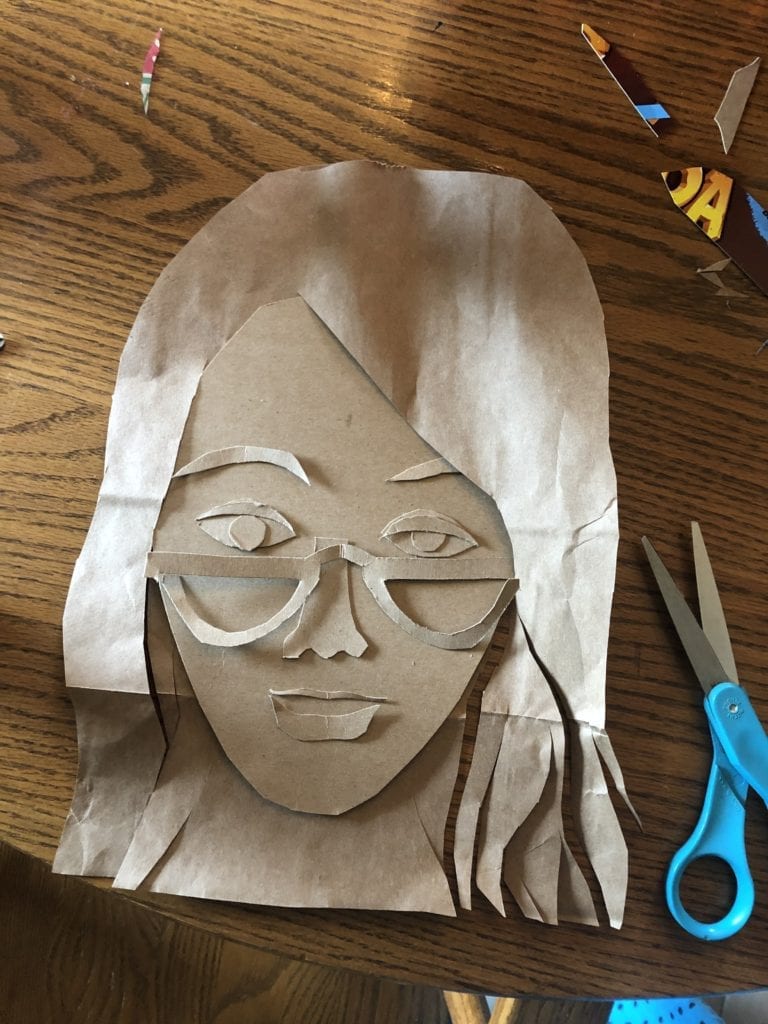 I found pieces of tree bark on the ground during my walk one day and decided to collect it for a new art material! I used oil pastels to draw parts of my face on the different pieces of bark. Then I glued them together on a piece of paper in a mixed-up way (a little bit like cubism).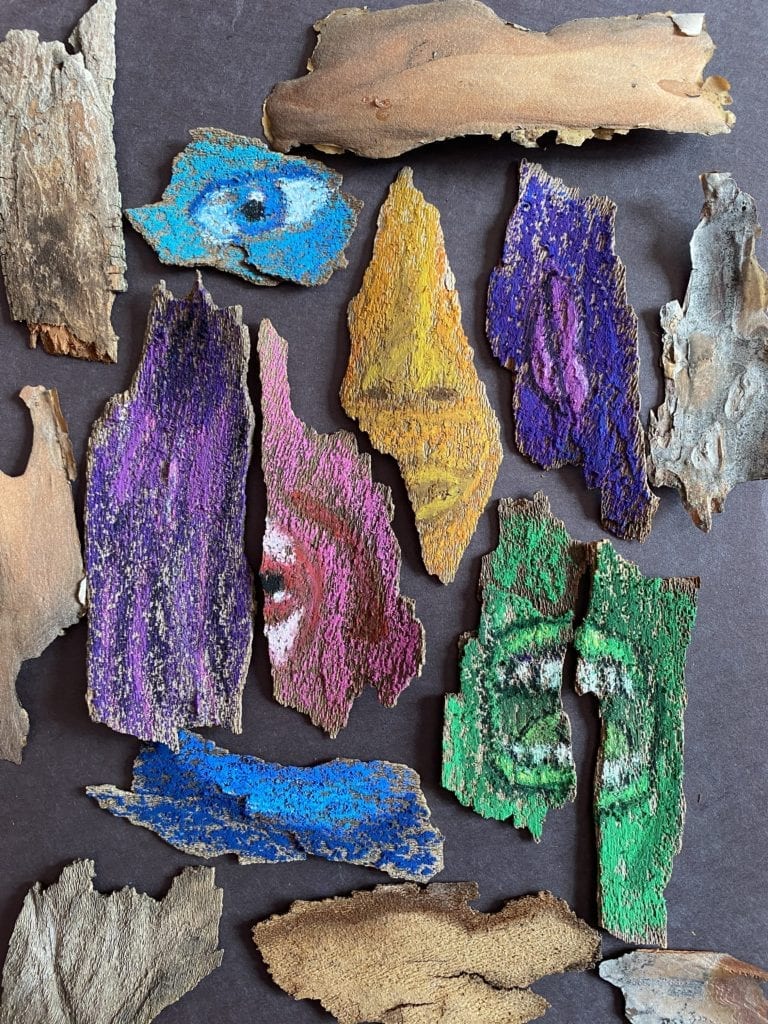 What new materials can you think of to use to create a self portrait? Try one at home and send me a picture!