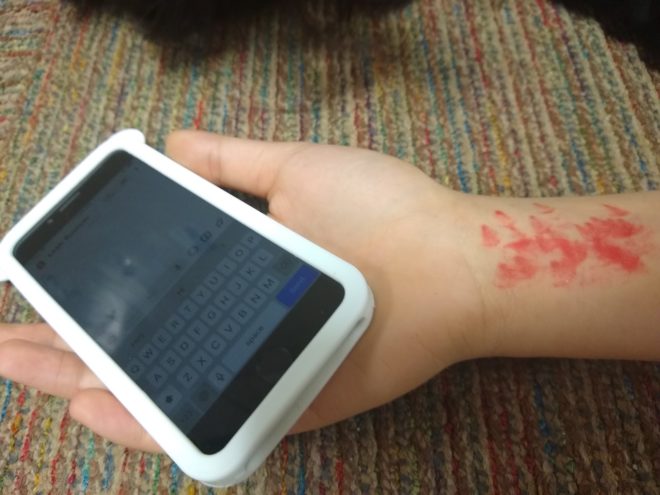 Are you the same person on social media as you are in real life? Have you wondered why kids and teens are being distracted by their phones? This story is aimed at answering some of your questions.

Social media is one of the biggest crazes of all time. Many people are addicted to using Youtube, Instagram, Snapchat, Tik Tok, and other popular apps and sites. Social media is getting a lot more distracting these days. Teens spending time on their phones often are unhappy, depressed, and more than likely stressed. The reality right now isn't the same as remembered from the past.

Based on many peoples thoughts social media is distracting. People complain about social media affecting most of their lives. People get upset from not being popular because they don't feel pretty enough, have the "right" body size, or even have the popular brands of clothing and other things. Many people feel social media is their chance to shine.

When things go viral it becomes big and major. Going viral means you get tens of thousands to millions of views on something you uploaded in just a few days. It can spread anywhere and everywhere, various continents and across many social media platforms. The population of views seeing a viral video could affect your life and that is what motivates most people. 


Cyber bullying could also be distracting and hurtful. It's making teens stress out and uncomfortable to go to school. A cyberbully victim's emotions and actions affect their friends, family, and parents. Most victims are embarrassed to discuss negativity from social media with people who care. A lot of cyberbullying comes from trolls. Trolls are people who don't even know the victim but harass them anyway.
In 2018 the Center for Disease Control (CDC) reported, youth who are bullied are at increased risk for depression, anxiety, sleep difficulties, lower academic achievement, and dropping out of school. A study conducted by researchers Hinduju and Patchin, published in the Journal of School Violence (2018) showed, middle school has the highest rate of bullying, Also, bullied students are 2 times more likely to commit suicide.
More teens prefer texting than talking which many believe it's ruining the quality of life by taking away human contact and face to face communication. The addiction to phones nowadays is changing life for all generation. It's a huge distraction.
Do you believe there should be a limit on how much phone time teens can use daily? Unfortunately, most people would have to Google the answer.

Leah Rustom, journalist