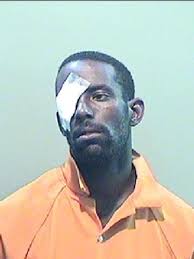 Local Serial Killer
Imagine 4 people dead near in an area near you, how would you react? Wayne County Prosecutor Kym Worthy exclaimed that the Detroit Police Department has found enough evidence to prosecute alleged serial killer, DeAngelo Martin.
 Deangelo Martin has been charged for killing four random women in Detroit, Annetta Nelson (57 years old), Nancy Harrison (52 years old), Trevesene Ellis (55 years old), and Tamara Jones (55 years old).
Kym Worthy says that the bulk of the evidence against Martin will come in court. But she says that there have been crime scenes that have been connected to this and all of the victims were all found facedown in their homes.
After the incident, Unis Middle School Student Rachelle Fares states, "No,I don't feel safe because I don't know what would happen to anyone else if they were near the area.  I feel bad for them and if it were to happen to one of my family members I would be scared."

The Wayne County medical examiner ruled out that Nelson, and Harrison died from blunt-force trauma. No death could be determined for Ellis or Jones, because their bodies were too decomposed when they were discovered and examined.
 A different man was charged the for the murder of Nelson, when her body was found in Febuary 2018. Prosecutor Worthy says that there might be another man tied to this crime. Although the other man was charged for the murder of Nelson, Worthy states that the investigators took their time to make the case against Martin as solid as possible. They seem convinced that they have the right man now.

Unis Middle School student Jafar Alshami agreed, "If It were to stop the incidents I would be happy because less people would die and people deserve to live their lives." Jafar also noted, "I would like to talk sense into the killer, Martin. I would explain to him that killing people is wrong and you're just throwing  life away."

DeAngeloo Martin's trial has been scheduled and there are rumors of some other victims possibly kidnapped by Martin in June. Martin is also being charged for the kidnapping of Lisa Convoy, age 41.
It's a relief for many people in the Detroit area that the killer is off the streets. Yet, we will have to wait and see what happens to DeAngelo Martin.
Jawad Noureddine