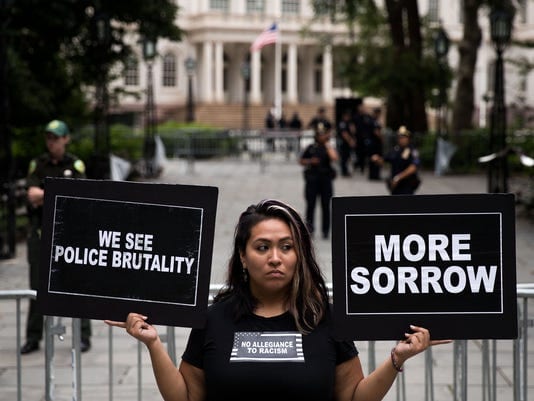 In the United States, there is multiple law enforcement officers abuse their power by assaulting, harassing, shooting, and killing. A majority of the victims are people of color mostly black men. 9 times out of ten the officers get away with murder and other crimes.
In Michigan, a Detroit police officer allegedly assaulted his girlfriend in public. According to the Prosecutors office in Wayne County, the 25-year-old shooter Willie Fortner assaulted his 22-year-old girlfriend in Detroit at East Fort and Beaubien street.
Also, a sheriff's deputy shot an unarmed man in Houston, Texas. He shot an unarmed black man that was acting in an unusual manner at a Houston intersection has been fired the Harris County Sheriff's Department stated.
The shooter, Cameron Brewer is also black and did not adhere to the department's policy on the use of force when he fatally shot Danny Ray Thomas, on March 22, according to the agency statement. This shows a problem happening now.
Police officers all over the world kill people for no reason, did you know that in 2015, there were 1,307 people who lost their lives at the hands of a police officer or law enforcement official.
In 2016, that number was 1,152. Although lower, both years are still higher than the 1,149 people who were killed by police in 2014. (Fatal Encounters/Mapping Police Violence) and 52% of police officers report that it is not unusual for law enforcement officials to turn a blind eye to the improper conduct of other officers.
   (US Department of Justice), In conclusion, police brutality is a problem around the world because police officers kill over 1,000 people in a year and that's over 1,000 families that lose a loved one due to the hands of a police officer that killed them for no reason. Police brutality is something that happens everywhere in the world but most police misconduct reports aren't even looked at.
Sara Mansour
Ali Mohamed
Jr. Journalist