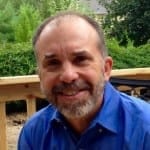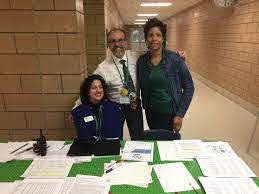 David Bates is an 8th and 6th grade science teacher at Unis Middle School in Dearborn, Michigan. . Mr. Bates has been teaching school for over 30 years. Before Mr. Bates became a teacher at Unis Middle School, he was a fifth grade teacher at Long Elementary School. "While at Unis Middle School, I´d say the most dangerous thing I have done in class is playing with dry ice", David explained.
Mr. Bates is a kind, caring, and quiet man.  Many people would be surprised to know what he does when he is not teaching. 
Although teaching is his passion, Mr. Bates has found other ways to keep his life exciting. Mr. Bates does many different outdoor activities and extreme sports.  
Mr. Bates is a professional race car driver. Many race cars are known for going up to 200 miles an hour. Mr. Bates's top speed has been 120 mph. Racecar driving can be an expensive, exciting yet, dangerous sport.
The best he and his team of mechanics have gotten was 16th place at the Virginia International Raceway. His race team, Dipstick Racing, continues to travel around the Midwest region, racing at the speedways in various states.
David Bates began skiing was he was young. One of the things to admire about Mr. Bates is the joy of traveling and his drive to participate in sports all around the world.
David recalls an experience he had while skiing in Europe, "The worst and scariest moment of my life was when I got stuck in a snowbank (a big pile of snow) in the Alps Mountains in France, I was buried up to my chest in snow and stuck in my skis".
"I was probably there for about half an hour. After that, I had to dig myself out and then managed to dig my skis out of the snow", beamed David.
As being a student of David Bates I believe he is not just your ordinary science teacher at all. Mr. Bates is head of the science department.  He is in charge of the Annual Middle School Science Fair and the McUbots Robotics Club.
Science to many people may seem boring, but Mr. Bates tries to make it as fun as possible. Bates even has a class pet Anole, a type of small lizard in his class. Mr. Bates allows his students to take turns giving Anole food and water every day.
Another fact that makes Mr. Bates an interesting teacher is his trust in his students.  If a student is willing and able to take care of the Anole,  Mr. Bates will allow you to take the lizard home over school breaks. 
 Ever since I got a chance to get acquainted with Mr. Bates, I have admired him. He has always been so kind and helpful to me and all of his students. Most teachers retire after 30 years, we should be grateful that David Bates is dedicated to providing the students at Unis Middle School a chance to meet one of the best teachers in the world.
By: Hasen Alghazaly
April Kincaid (editor and co-writer)