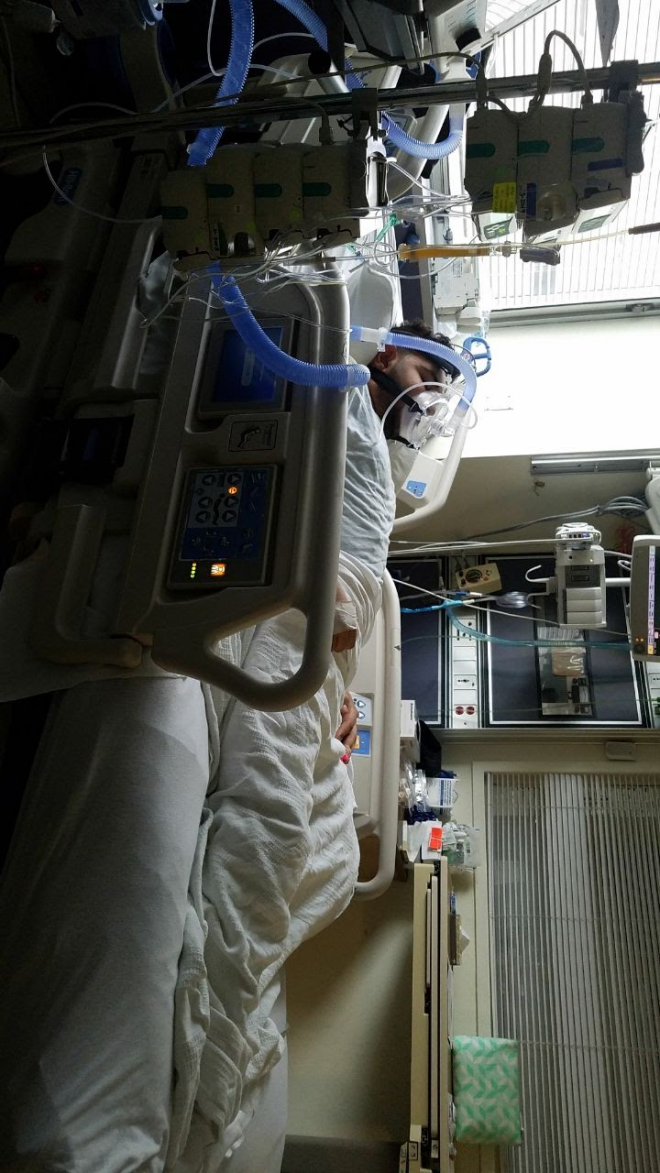 Some stories are sad, but this one was the most devastating. He had already gone through so much at just 17. June 25, 2017, was supposed to be the greatest Eid celebration because a couple family member surprised the Almusawi family the night before Eid by coming to live in America forever after they've been in Iraq for 6 years. It was supposed to be a happy thing but it was a day full of worry and sadness.
On Eid morning Hussain Almusawi, one of the family members that had surprised the family was rushed to the hospital by an ambulance, the rest of the family was left worried for the rest of the day. A few calls then were exchanged with his parents to make sure everything was ok. At around 4:00 PM the rest of the family decided to all go and be there with Hussain. As soon as the whole family started to arrive, the doctor had started to inform Hussain of what was going on. He told him that he had leukemia, and he explained what it was. Leukemia is a cancer of blood-forming tissues, including bone marrow. symptoms can vary according to how fast it's growing.
"To be honest when I first found out I didn't flinch at all I just believed that at the end everything would be ok," Hussain says. "I was very lucky that it was the early stages, and the doctors caught it quickly". Throughout the 2 months in the hospital, Hussain went through very harsh moments that are unimaginable. "Despite all the suffering side effects from the medicine I was very confident that it will be over soon and my life would go back to normal".
Later during the process, Hussain wasn't even allowed to eat real food. He got his vitamins and nutrients through IV (Intravenous Therapy). After 2 months on July 28, 2017, Hussain was finally able to go home. "It was the greatest feeling ever!" Hussain exclaimed. After that, he would go to the hospital every day, 5 days a week to get his chemotherapy for a couple hours. "Going every day to the hospital to get chemo was way better, I didn't like staying at the hospital".
After a rough 8 ½ months Hussain was finally leukemia-free! On March 2nd, 2018 it was finally Hussain's last day of chemo. He had gone through so much "I was just glad to get it all over with". "I don't believe that it will come back, but sometimes I think to myself, what will happen if it did?" "In the end, I just want to state that support from my family and friends was incredible and I don't think I could've made it without them".