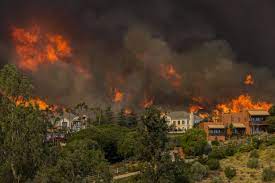 Raging burning fire, its flame spreading all throughout Los Angeles and Ventura counties. To some this fire was known as the South Carolina wildfires, but to the people, plants, and animals they know those deadly flames as the Woolsey Fire. The Woolsey Fire that broke out on November 8th and started near Simi Valley.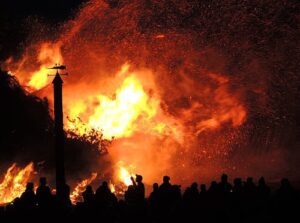 This fire destroyed thousands of structures and caused up to $5 Billion in damage, and that's only concerning real estate. People across the world only saw small fragments of the fire, but they didn't see the fear and panic especially of the fact that the fire was only one of many in a close timeline and people still have to wear masks whenever they leave the house. Fear, hurt, injuries, and suffering. Only a small fragment of emotions and events occurring during the California wildfires that raged for multiple days on end. Now's the time to get the full story.
The fatalities for the Woolsey Fire and the two others (Hill and Camp Fire) that accompanied it, in total thirty one people have died. In North Carolina alone, 29 people had passed away during the wildfires while 228 people were not found. In South California two people died.
As said before, there were $5 billion in real estate damage that burned within the 96,949 acres that had been taken by the fire. To be exact, the Woolsey Fire had destroyed 1,643 structures and damaged 364 others as well.
Donald Arbitblit, a lawyer that works for the firm Lieff Cabraser Heimann & Bernstein was affected by the fires also. "I live in Berkley, CA, about 350 miles from the Woolsey Fire, so I have not seen anything in person. Our area was very smoky from the fire up north in Paradise, CA, and many people wore masks to filter out harmful particles, even at a distance. The pictures of the fire zone in the newspapers are really devastating." 
Mr. Arbitblit also informed to the fact that not only had he and his wife been forced in doors due to "Very unhealthy air categories" which eventually cleared up after the rainstorm a week after the fires. Don't forget though, people weren't the the only ones that were affected by the fires.
It seemed as if no one was safe as the wildfires attacked basically everyone and everything. Animals such as horses, dogs, and birds alike fall into this category with things like police officers having to watch after horses when the Camp Fire surged through Paradise and rescue llamas were tied to lifeguard stands in Malibu both said to have happened on November 9th. On November 14, a rescue worker had to use a cadaver dog to search for survivors at mobile home parks. Those are only a few of the pieces of the puzzle to this hellish aftermath across much of California.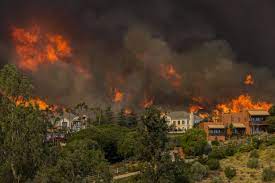 With all that was happening people poured their hearts out with sympathy. Many people felt sympathy for the victims and was astonished by the major effect the fires managed to have on the whole state.
Manolia Abbas, another Unis Middle School 8th grader, who has cousins and many family that live in California with two of her cousins going to college there would be heartbroken as you can tell by her eye opening statement from when she heard about the fires, "I felt devastated. I saw headlines for it, and it was horrifying. I have many family members in Eastern California, it was overwhelming."
I know for a fact I have a hard time trying to bring this story to a close. So much pain has occurred. All I can think is, "How do I close something that's been so eye opening and honest?" I've got to be honest, I don't fully know. Nothing too flashy or dramatic, just human, honest, real.  Of all the interviewees I asked a qustion,"Describe the fires in three words." Their answers in three words was scary, thought provoking, and heartwrenching.