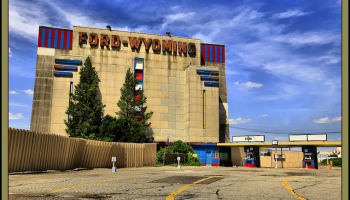 The first drive in movie was on June 6, 1933. Grease and Back to the Future 3 included drive in movies in some of their scenes. People today still go to drive in movies because they are cheaper than movie theaters and the feeling of a drive in movie is awesome!
Back then drive in movies were obviously much cheaper than now. The screens weren't in HD and everything was in black and white. When people think of drive in movies they think of a couple going to a movie and sitting in the back of the car supposedly "watching". Now people go to drive in movies with family and friends and enjoy a great movie for a low price.
Fatima Dakroub used to sell tickets at the Ford drive in movie theater in Dearborn, Michigan. She said, "When I sell tickets to each car I can just hear the little kids in the back laughing and can't wait to feel like they were in their parents generation." On the other hand most modern people don't really get excited for these kind of things. She mentioned that they usually complain, "we are not born in the 1800s". Yes we get it you're not 100 years old and telling your grandchildren stories about yourself in the 50s. But other people they just feel excitement when I see things that remind me of the 1900s.
However, drive in movies have changed a lot. First, just by looking at a picture the screens have gotten bigger since the 1930s. Also we have established SD and HD in our generation so the quality is a lot better. Fortunately, the same feeling is still there! Sometimes you can just feel like you're living in the past and it's a great feeling!
Zeinab Eidy
Unis Middle School Journalist