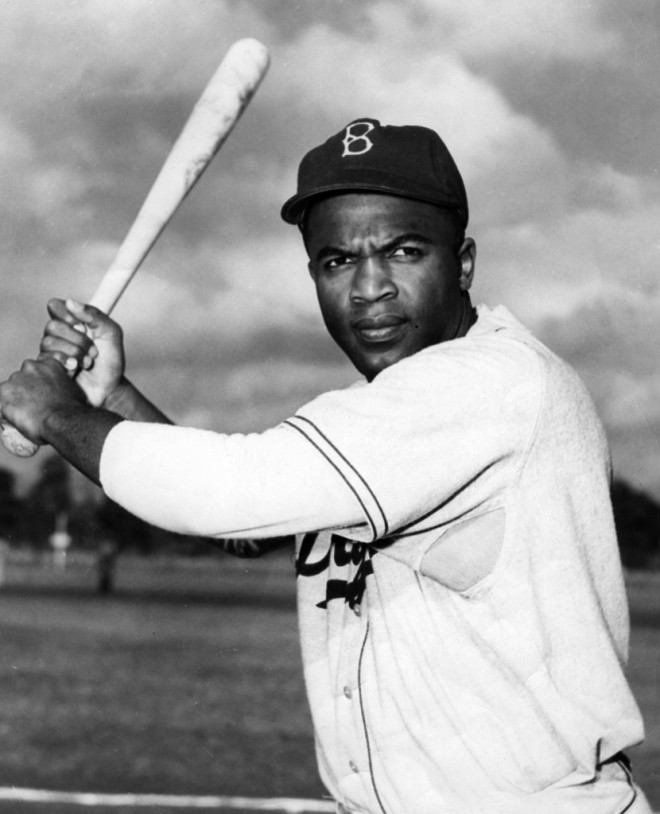 Jackie Robinson. This is a name that will be remembered forever. On April 16, Jackie Robinson had a tryout with the Boston Red Sox. Neither the manager, nor the players showed up for Jackie's "tryout." All in all, Jackie did not give up.
Jackie Robinson played for the Brooklyn Dodgers. Jackie Robinson was also the first African American MVP. He was an amazing baseball player, which he proved.
In 1947, Robinson won rookie of the year. He was the first player to ever steal home base. Jackie Robinson changed baseball forever. He made it possible for blacks to become MLB players.
Not only has Robinson made baseball possible for African-Americans, he has made it possible for many other minorities to become MLB players. Many Hispanics, Asians, and Latinos play in the MLB. Ali Saad, a baseball lover, stated, " I think that baseball has changed because it is becoming a more diverse sport and growing a lot. Jackie Robinson changed baseball by doing what he thought was right and playing the game no matter who it was with."
According to Fox News, over 28 percent of MLB players are foreign born. There were 241 players born outside the U.S. out of the all of the 856. Saad also said, " I feel happy knowing that the diversity and talents are moving all over the MLB. I feel that the sport would be more fun to watch and may spread across the world."
Baseball has evolved from a sport that was only for White Americans, to a sport that is very culturally diverse. We have Jackie Robinson to credit for that. Jackie Robinson changed baseball, as well as many people's' lives.
Zahraa Elghoul
Middle School Journalist