The 3rd Grade Music Tournament was held on Tuesday, February 28, 2017 on the Miller Stage. All third grade classes were in attendance for this special tournament.
The eight finalists were:
Khalid Binhabib (Elkadri)
Nour Bazzi (Elkadri)
Mohsen Sharian (Mikho)
Amenah Aljahmi (Mikho)
Mohammed Mattit (Hammoud, I)
Habib Bazzi (Hammoud, I)
Alaa Saeed (Bridgeman)
Hady Bazzi (Bridgeman)
They competed in an 8 person bracket, randomly selected and competed in single elimination until the winner was crowned. Congratulations to this year's Champion, AMENAH ALJAHMI and Runner-Up Mohammed Mattit for a job well done! Congratulations to all participants. You made your classes proud!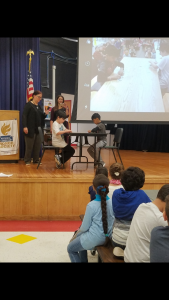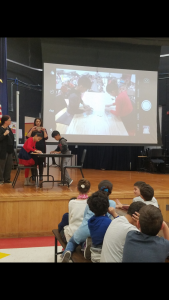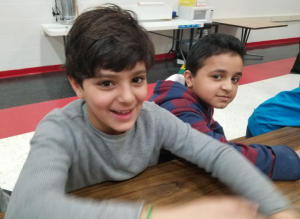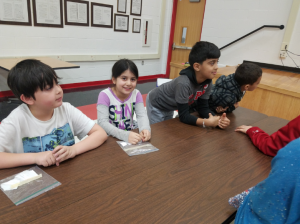 r