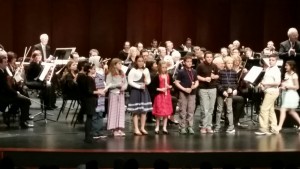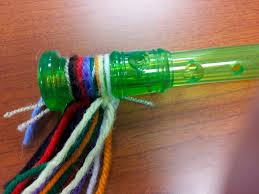 CLICK HERE:  RECORDER KARATE SHEET MUSIC AND SOUND CLIPS
CLICK HERE FOR SHEET MUSIC AND AUDIO CLIPS: https://www.barnesville.k12.mn.us/education/components/scrapbook/default.php?sectiondetailid=1256
Here are the belts in order:
WHITE BELT – HOT CROSS BUNS
YELLOW BELT – GENTLY SLEEP
ORANGE BELT – MERRILY WE ROLL ALONG
GREEN BELT – IT'S RAINING
PURPLE BELT – OLD MAC DONALD HAD A FARM
BLUE BELT – WHEN THE SAINTS GO MARCHING IN
RED BELT – TWINKLE TWINKLE LITTLE STAR
BROWN BELT – AMAZING GRACE
BLACK BELT – ODE TO JOY
Any student who reaches and passes all songs including the BLACK BELT (IOde To Joy) could be the next Miller Elementary student to play with the onstage with the Dearborn Symphony Orchestra at the Ford Community and Performing Arts Center!  One student will be selected each year.  Will it be you?  Practice, practice, practice and dream big!