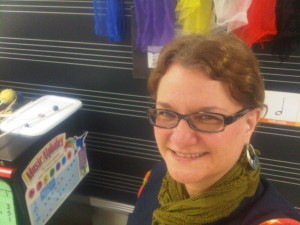 HELLO MILLER FAMILY!!
It is an exciting new day as we start the 2014-2015 school year!  This year promises to be full of fresh new ideas, fun learning activities and even a surprise or two!  Stay in tune with the excitement by subscribing to this blog.  Updated information will be sent to your email as soon as it is posted.
We would also like to welcome a new staff member to our building, Ms. Maureen Conway!  She will be in the building on Tuesday afternoons and Thursday mornings teaching all 5th grade music classes and Mrs. Baskin's Kindergarten class.  Let's extend a warm Miller welcome to Ms. Conway!
All 4th grade students will learn to play the recorder this year.  Isn't it exciting?  We do have used recorders student use, but you can also purchase your own from any music store.  We use the YAMAHA brand and can be found at music stores such as:
Wonderland Music, 13519 Michigan Ave, DBN 48126 (near City Hall) 313-584-8111 (Price on 9/2/14 – $9.95)
Anderson Music, 650 N. Telegraph Rd, DBN 48128 (near Bryant M.S.) 313-278-0100  (Price on 9/2/14 – $8.47 includes tax)
Marshall Music, 6500 Allen Rd, Allen Park 48101 (Southfield Rd)         313-383-5560   (Price on 9/2/14 – $10.59 includes tax)
Some music stores give Dearborn students a discount so let them know you are from Miller Elementary.
All 5th grade students will have the opportunity to learn a band or orchestral instrument this year!  Our Instrumental Music teacher is Mr. Greg Gozzard.  He is nice, funny and a great teacher!  If you had the chance to hear the 5th grade orchestra and band last year you will already know the great fun that awaits you!  Mr. Gozzard will be coming to talk to you very soon.  Those who are interested are encouraged to sign up right away so you can shine by concert time!  I can't wait to hear your first instrumental concert!
Soooooooo, let's get ready to have a GREAT school year!
Sincerely,
Ms. Susan Harden
Vocal Music Teacher
Miller Elementary School                    
hardens@dearbornschools.org
Get updates sent directly to your email account as soon as they are posted!  Just enter your email address in the box below and click subscribe.