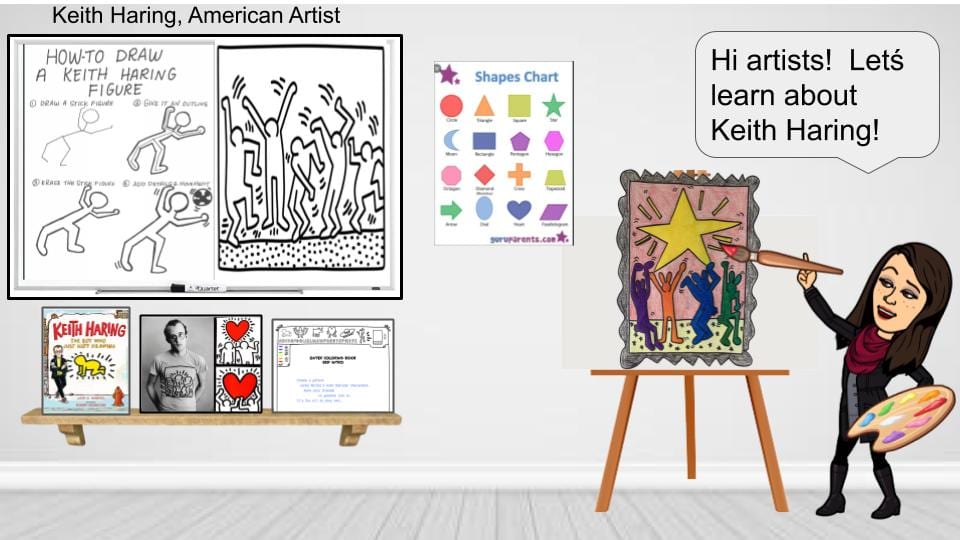 Keith Haring loved drawing from a young age and practiced basic cartooning skills that were inspired by Dr. Seuss and Walt Disney. Click on the image below to listen to a book about Keith Haring.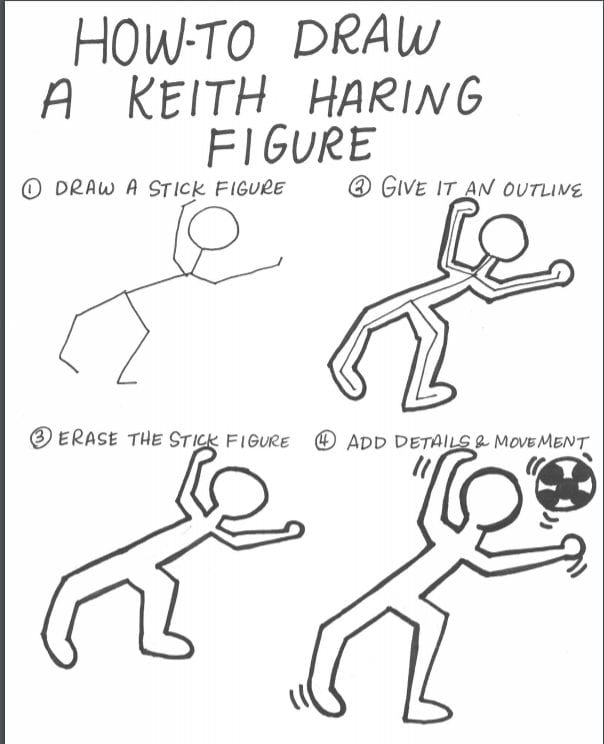 Create art in the style of Keith Haring – but add changes to make it your own. Watch the videos and look at the examples that I created before you begin.
These directions are in the video: Draw a rectangle on your paper near the edge. Add lines around the rectangle to create a fancy frame. Draw a figure, or figures in the style of Keith Haring along the bottom of your paper with their arms raised in the air. Change them so they are your own. My example has bunny ears and tails. Draw any shape really large near the top of your rectangle.
Think of something you like to add to your drawing. Maybe a sport, or a holiday, or a place you like to visit. Trace everything with a thick dark line. If you have art materials, color the shapes with solid bright colors. Color the background with solid colors too. If you do not have things to color with, add more details to your art with pencil or ink pen. Look at my examples and the page about starting with a stick figure and tracing around it to create the figure.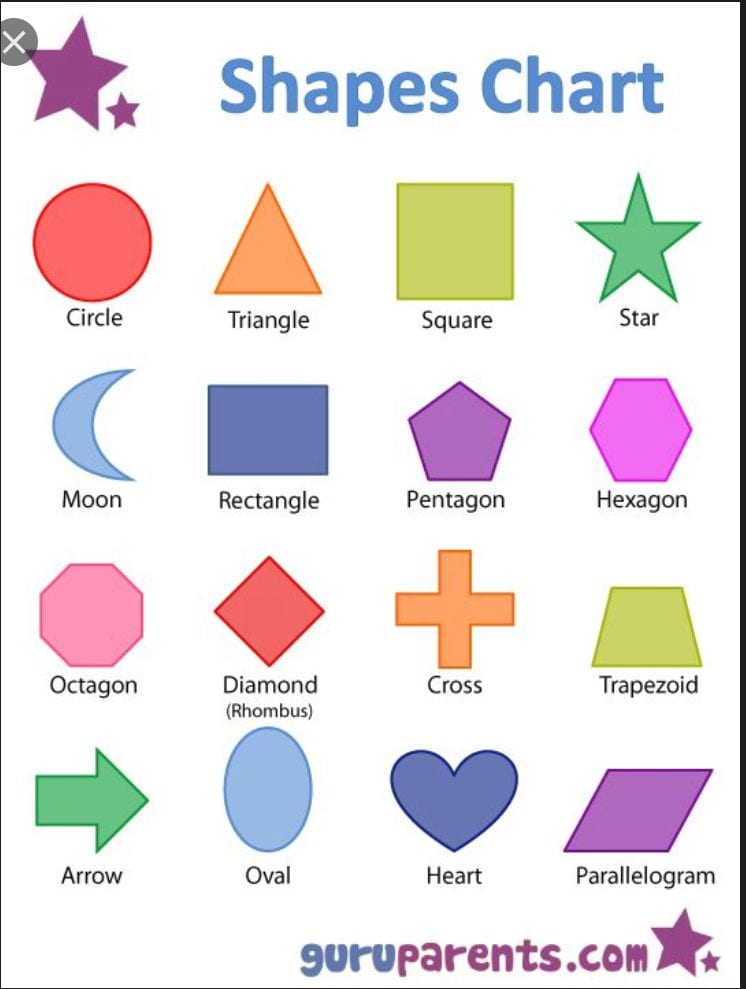 Here is a video showing Keith Haring and friends painting a huge mural on the side of a building! Video Link: https://youtu.be/Aeg0xiceHeM
This link is to an interactive site where you can use items that Keith Haring often drew to create your own online drawing. Have fun! http://www.haringkids.com/coloringbook/index.html