Each year the art department hosts an Empty Bowls event.  This year the public is invited to go to Park Place Monday, November 23rd.  We suggest $5 per person for entry.  This includes a simple meal of soup, bread, water and coffee and everyone gets to choose a bowl to take home!  Some of Maples 4th graders created bowls for this event.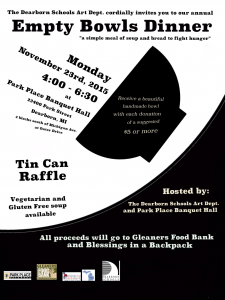 4th grade classes made bowls by pressing leaves into clay, cutting the leaf shapes out and forming a bowl.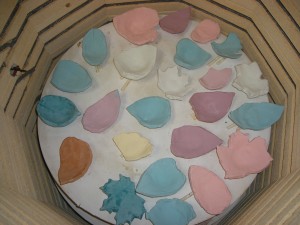 They are glazed!!!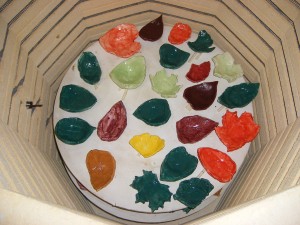 And shiny after being fired in the kiln!!!