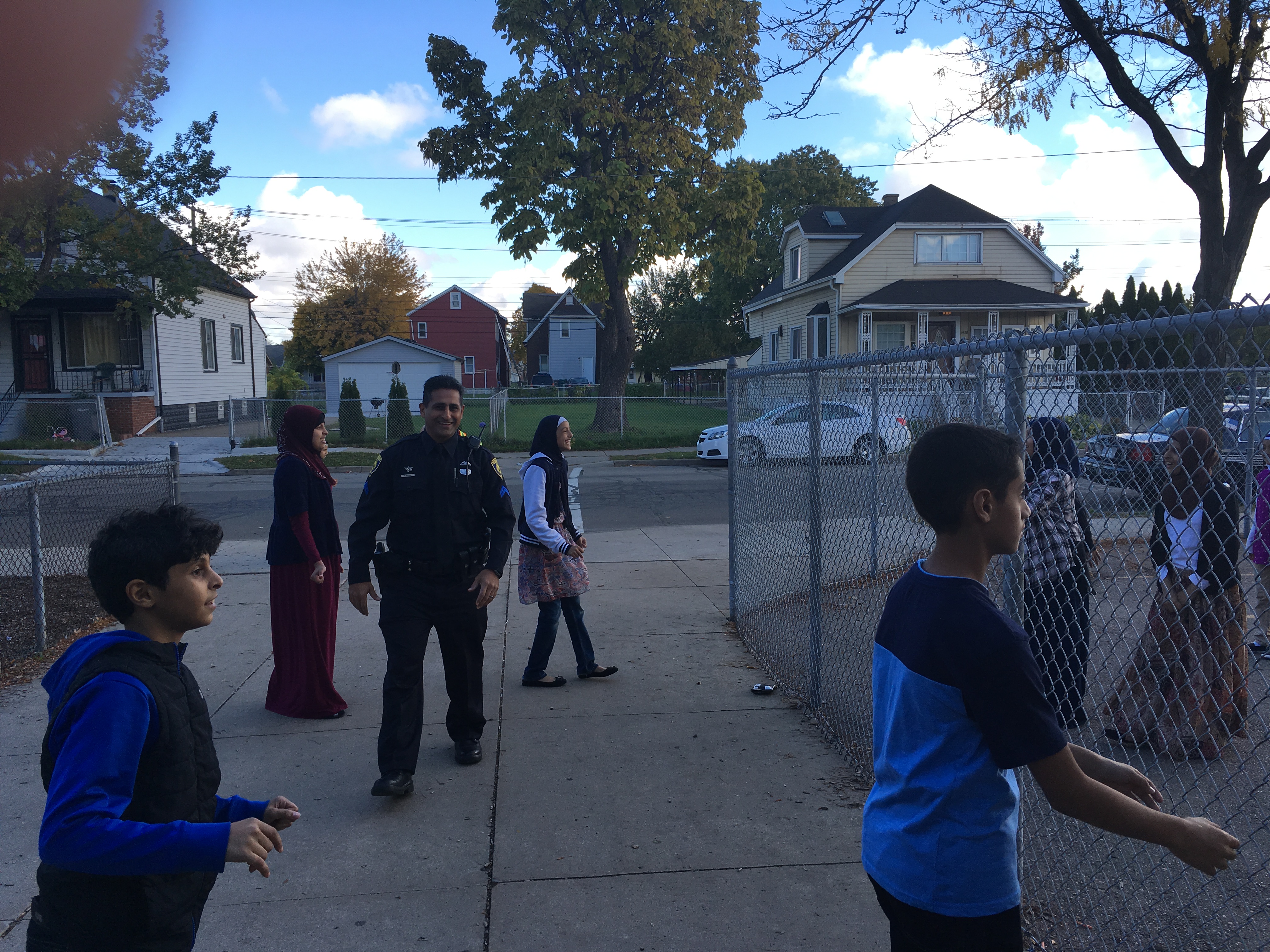 Police Officer Foyid Mockbil visiting Salina Intermediate!  Thanks for keeping us safe at school!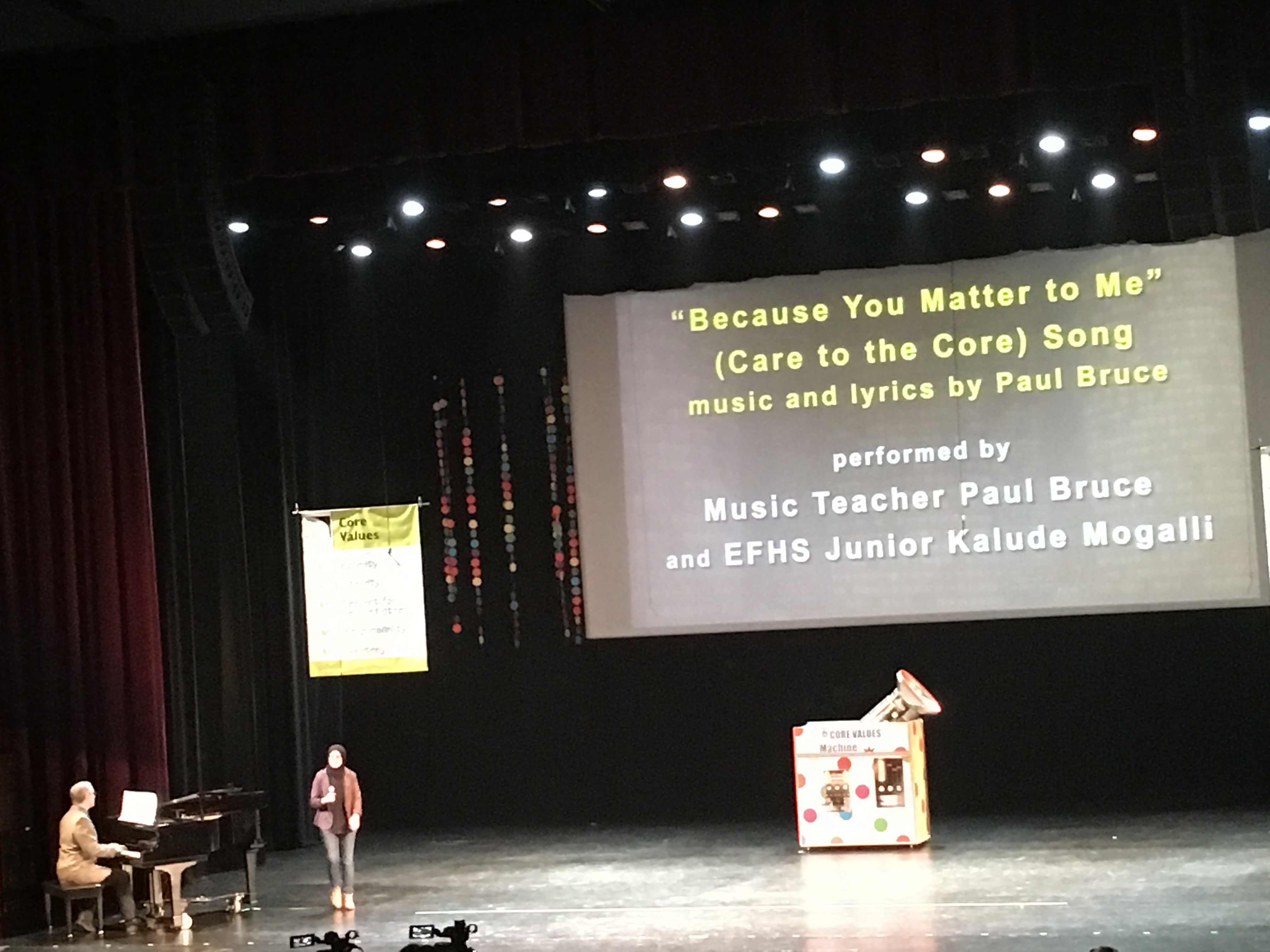 Salina Intermediate Teacher, Mr. Paul Bruce and former Salina student preforming at the Henry Ford Performing Art's Center.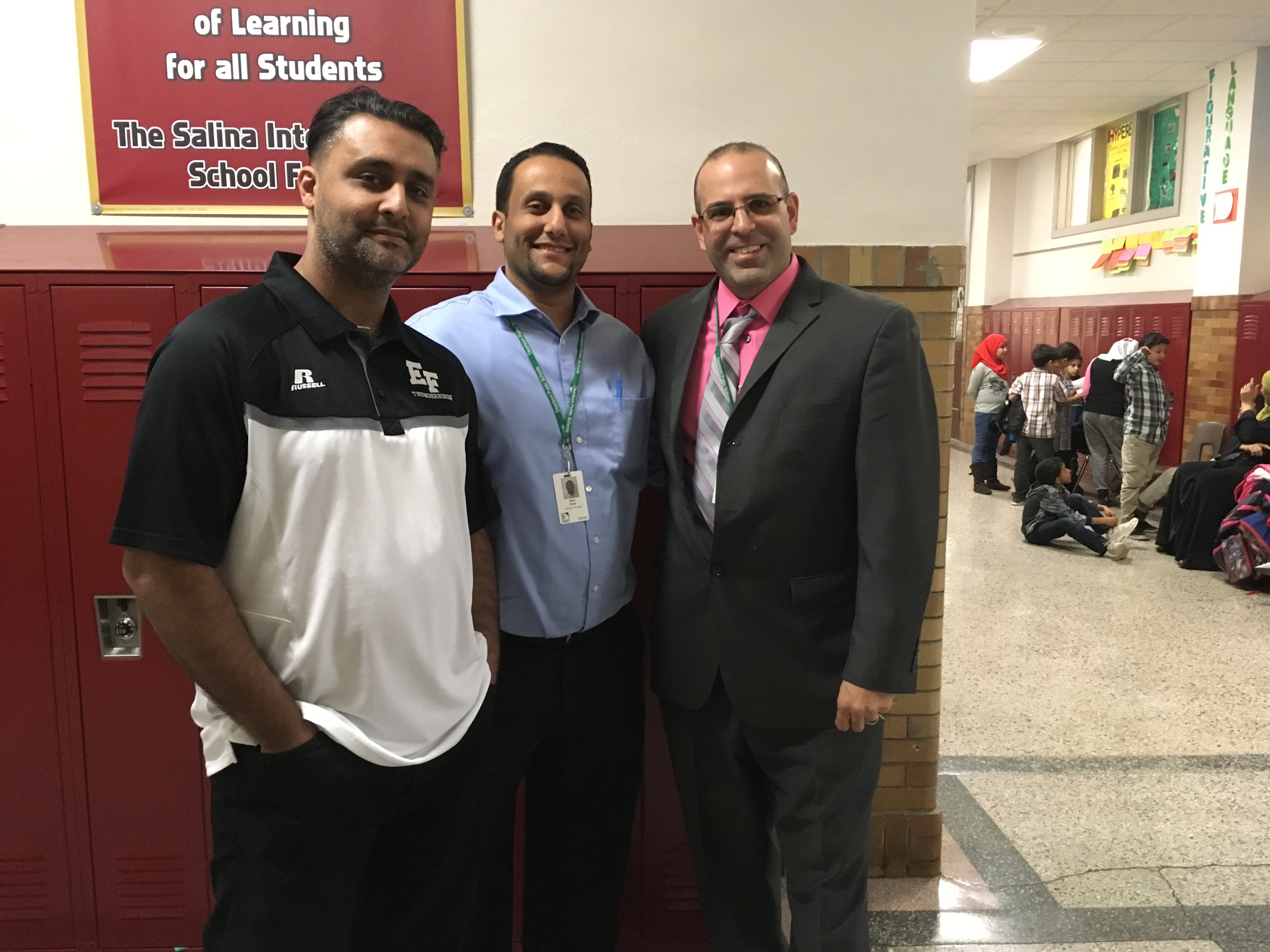 Mr. Abdulla, Mr. Omar and Mr. Lawera at Elementary Conferences on Nov. 10, 2016.  Nice to see you Mr. Abdulla!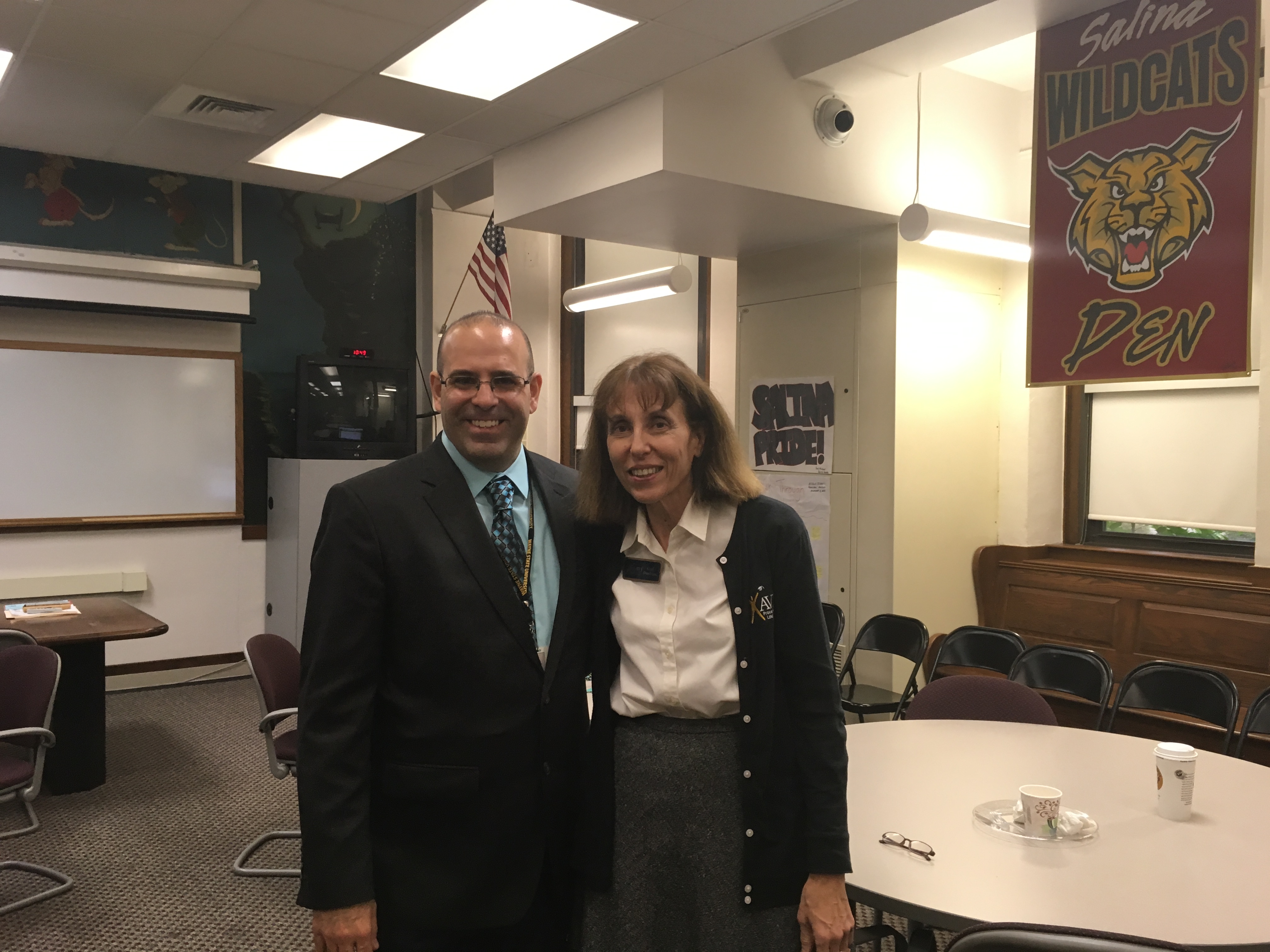 Mr. Lawera and Mrs. Shenkman at the AVID school visit.  (Salina Intermediate Conference Room)
Mr. Shasko donating a check for over $500.00 to the Art teacher to purchase Art supplies for the students.  Thank you Mr. Shasko!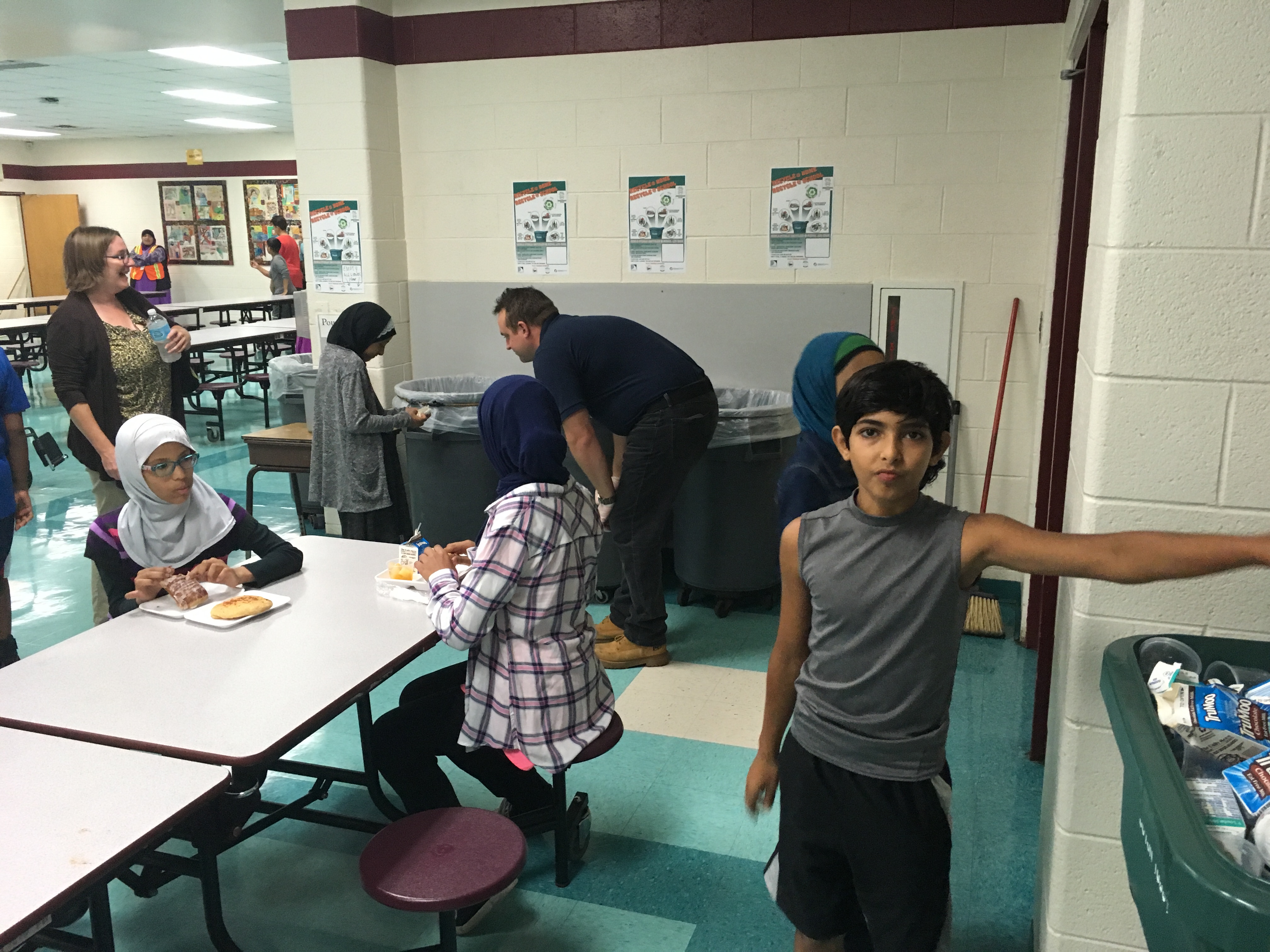 Recycling Program began at Salina Intermediate in Sept. 2016.  Great job students!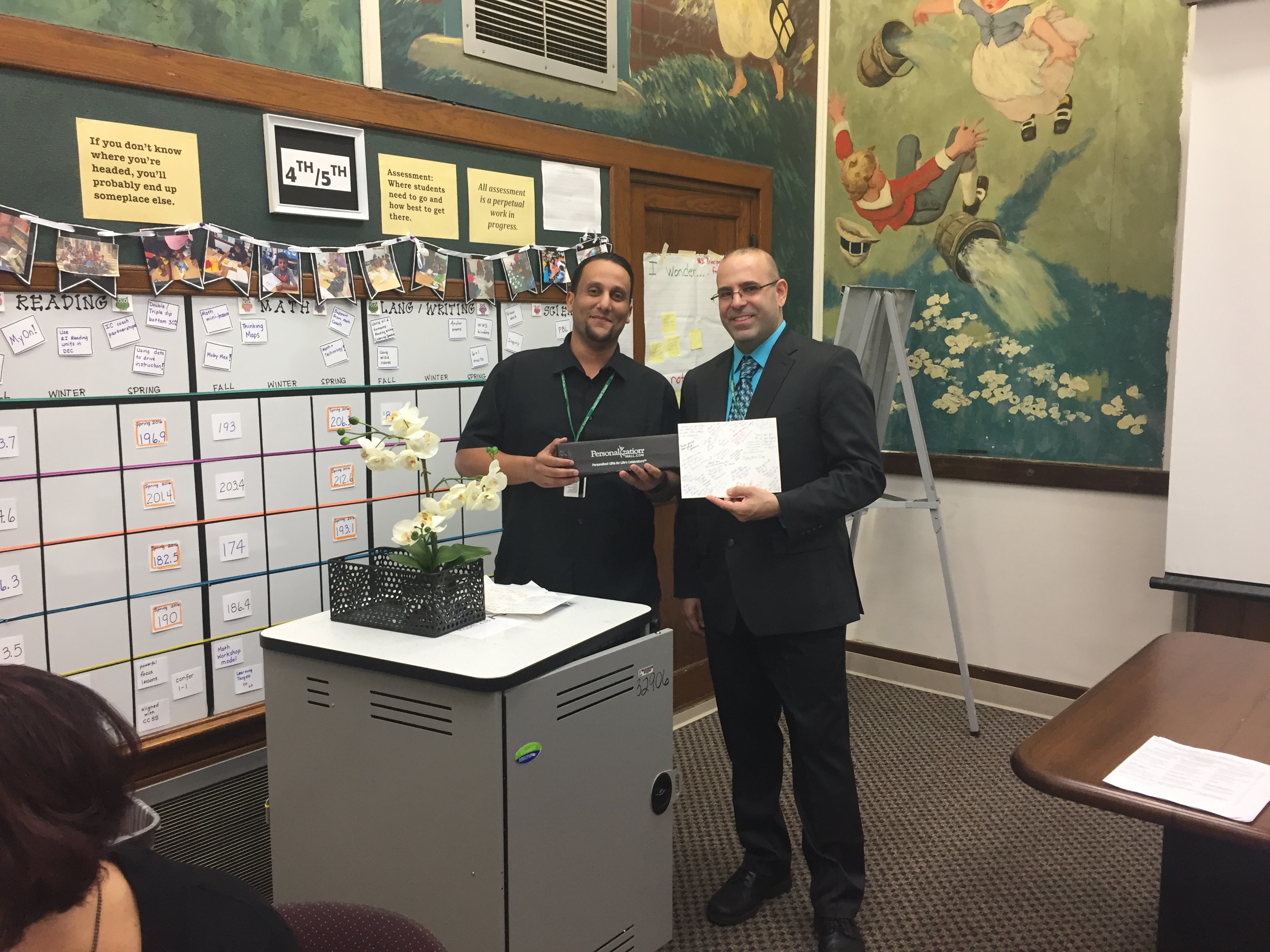 Boss's Day Gifts from the Salina Intermediate Staff
The Salina Intermediate Staff presented gifts for Boss's Day to Mr. Omar and Mr. Lawera.
Thank you teachers!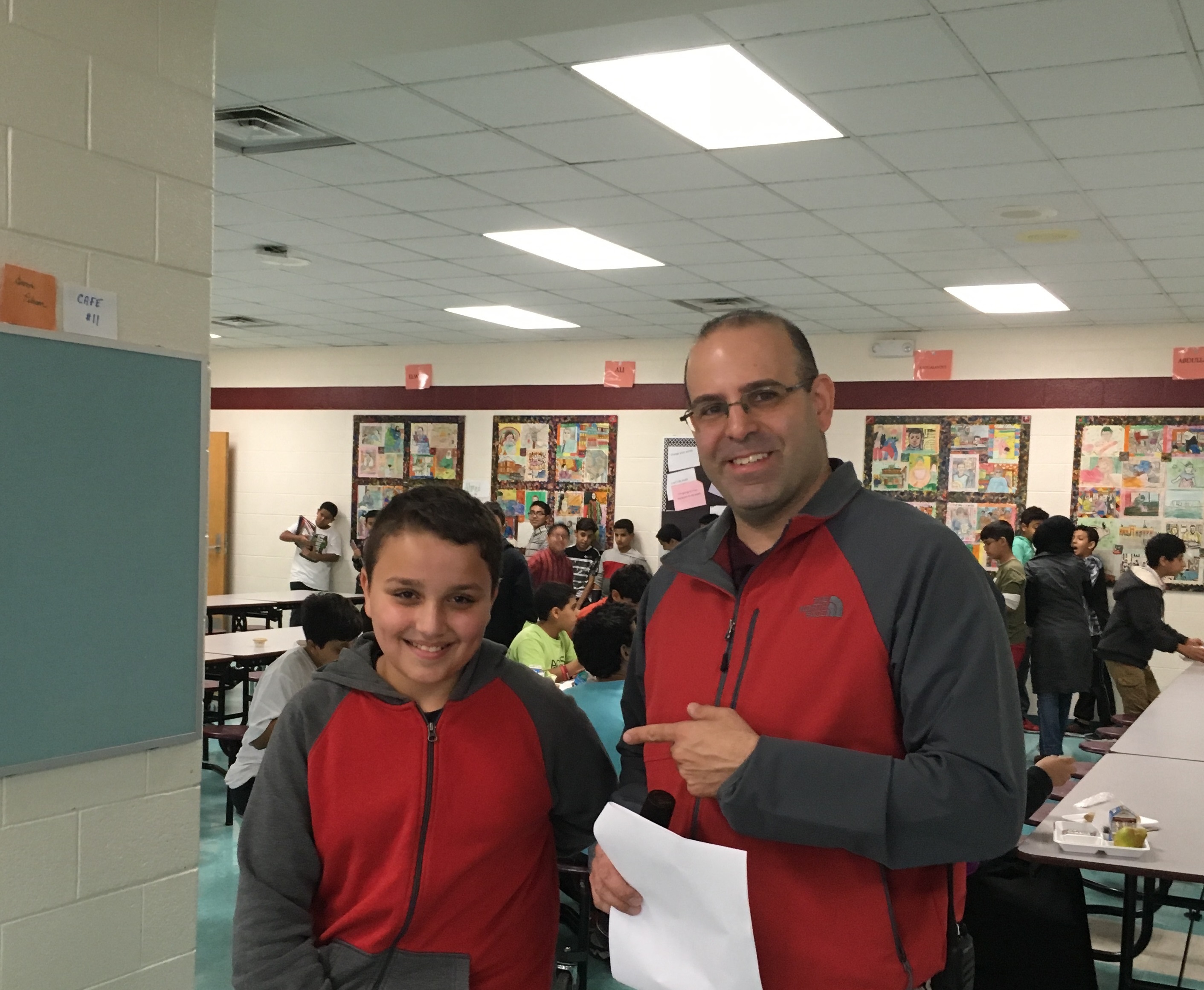 Salina Intermediate Staff Holiday Party at Habib's Restaurant on Dec. 20, 2016.  Comedian Amer Zahr stops by to preform.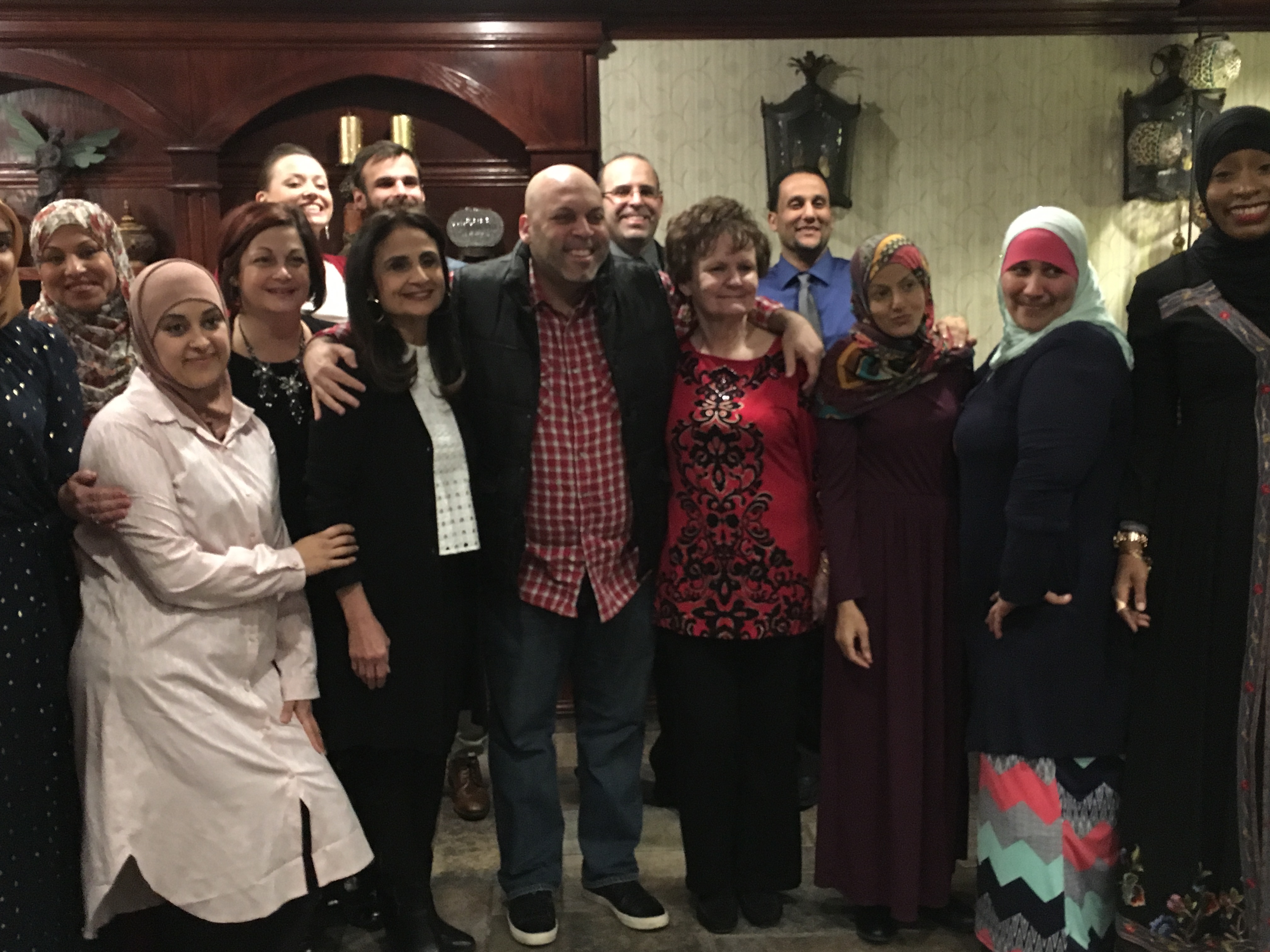 Happy New Year!  Dearborn Public School's Vision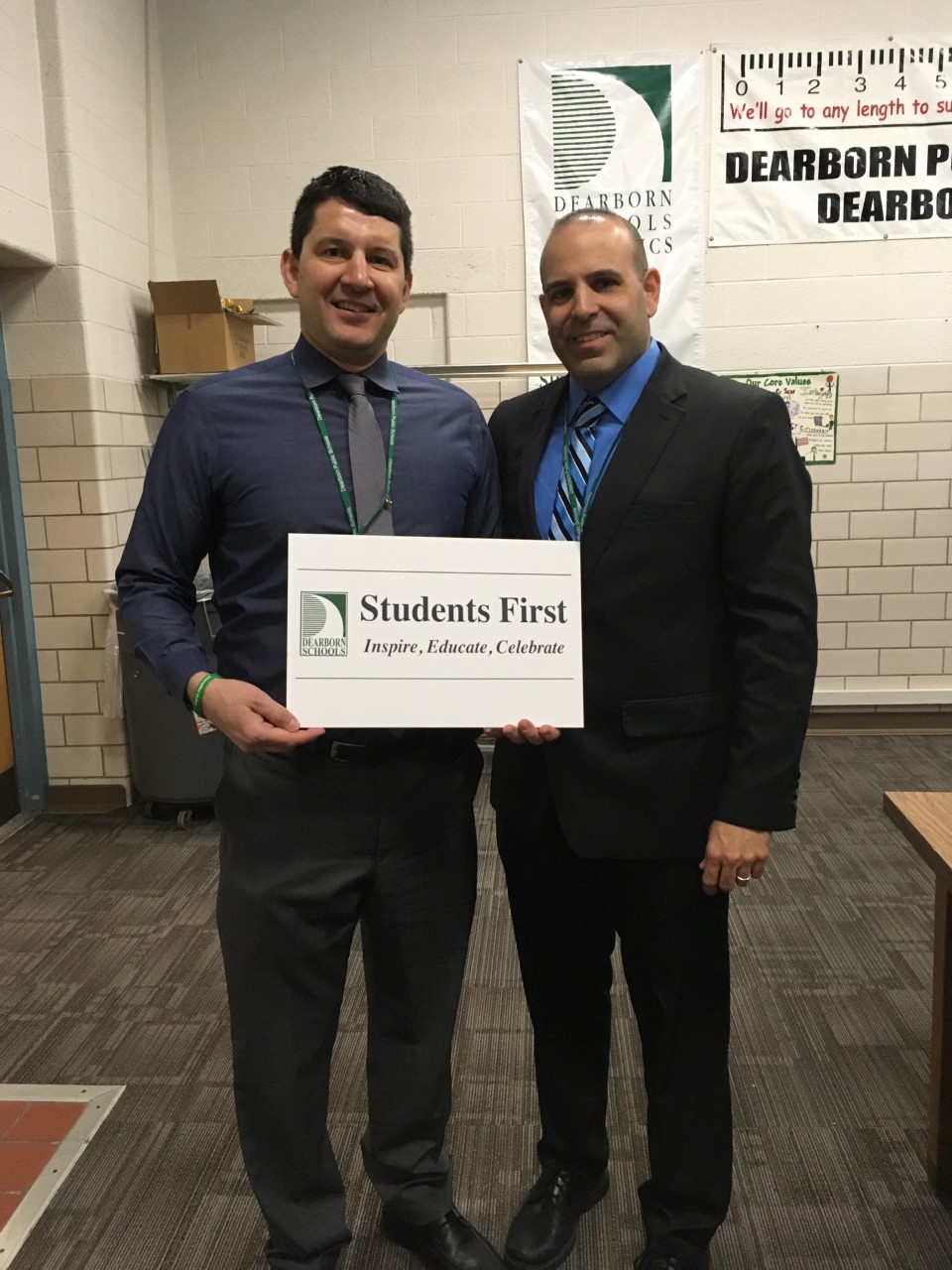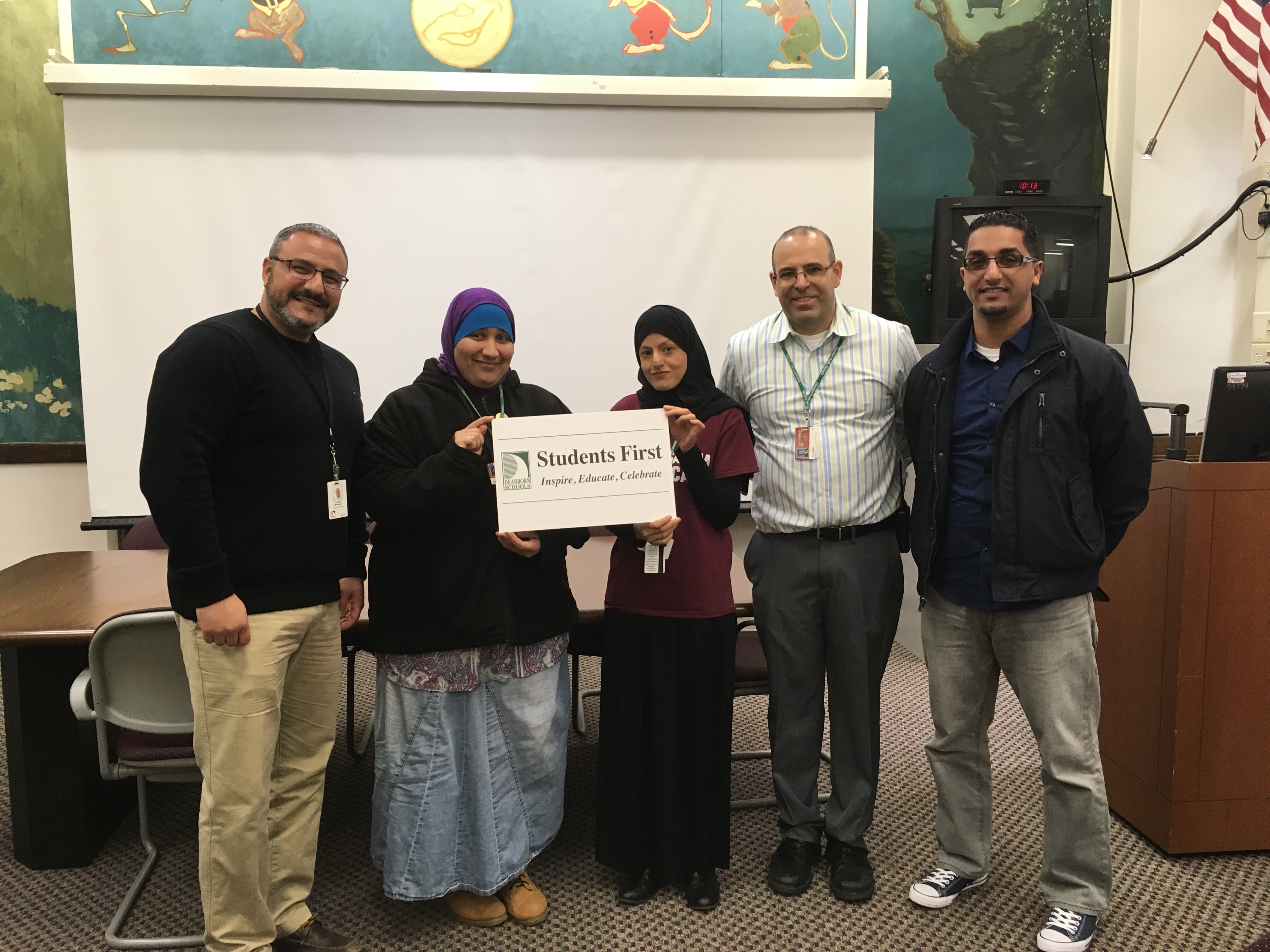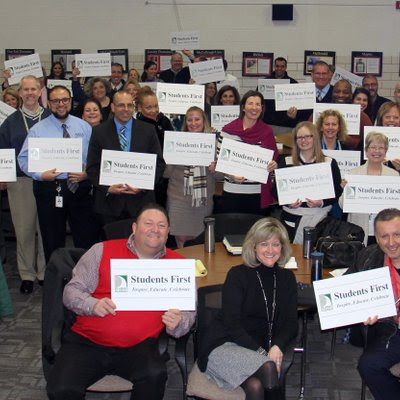 Mr. Lawera attends the General Admin. meeting on Jan. 12 @ ASC…..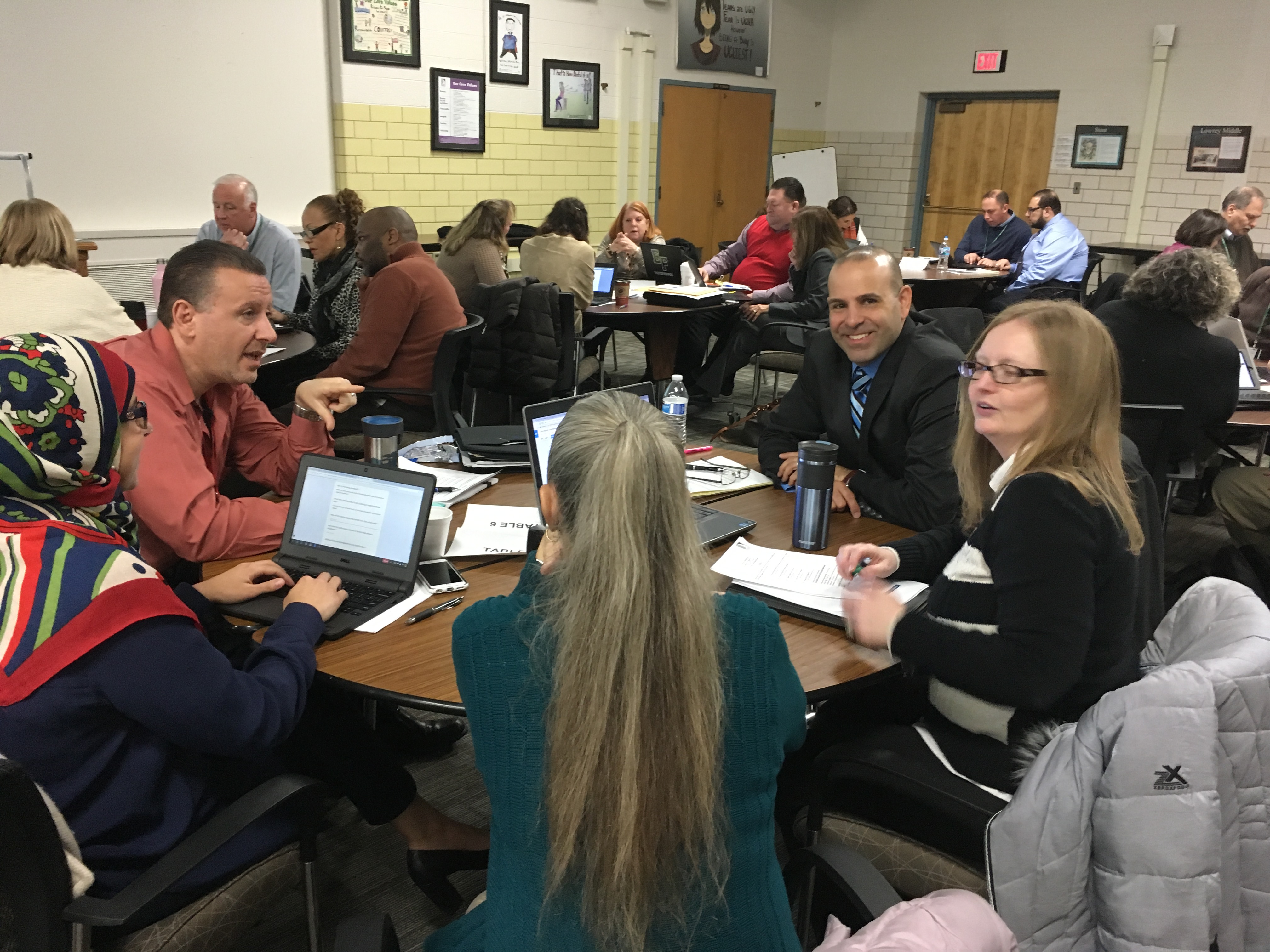 2017 NEW – Dearborn Public School's Core Value Poster…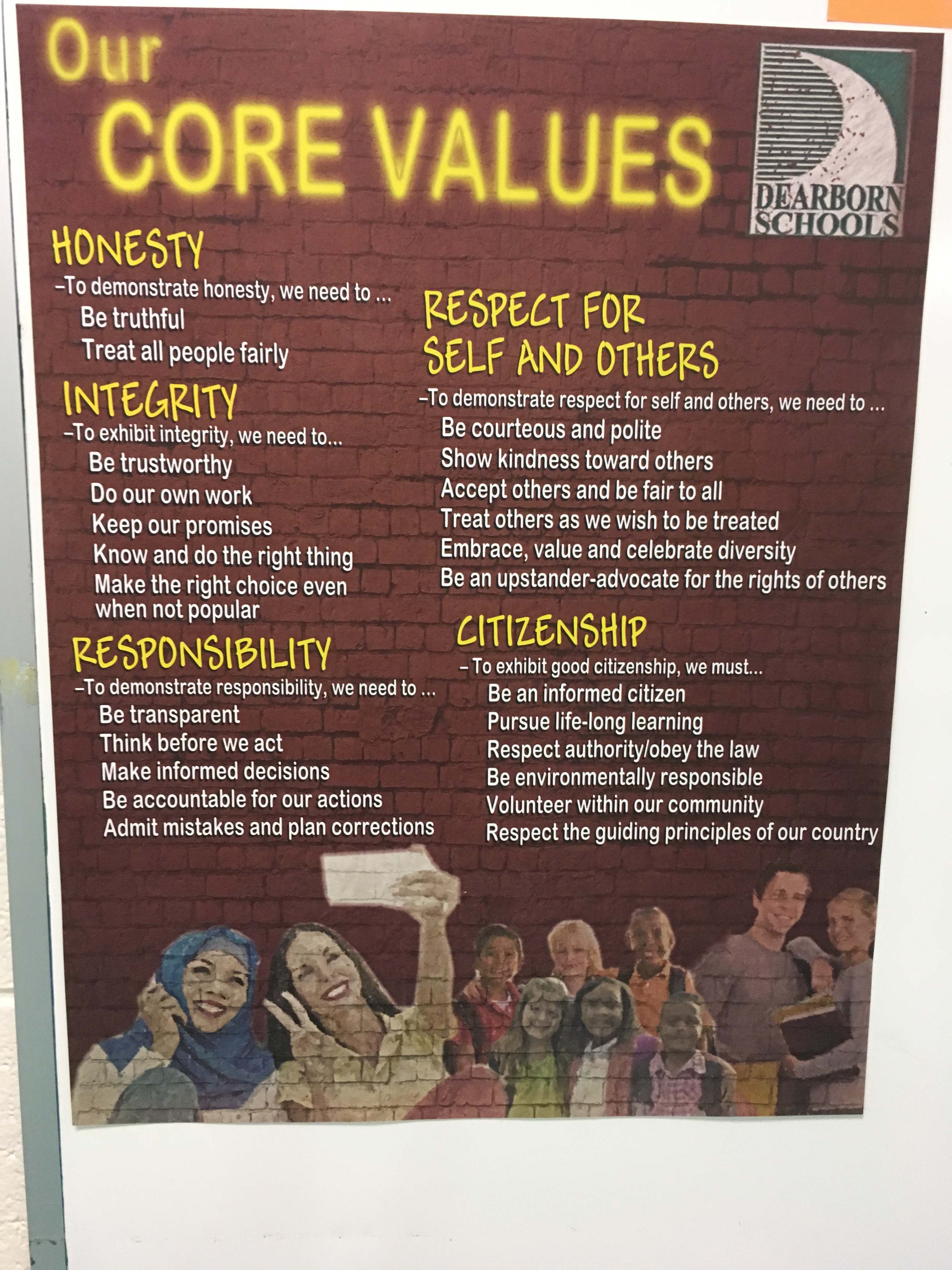 Superintendent, Dearborn Public Schools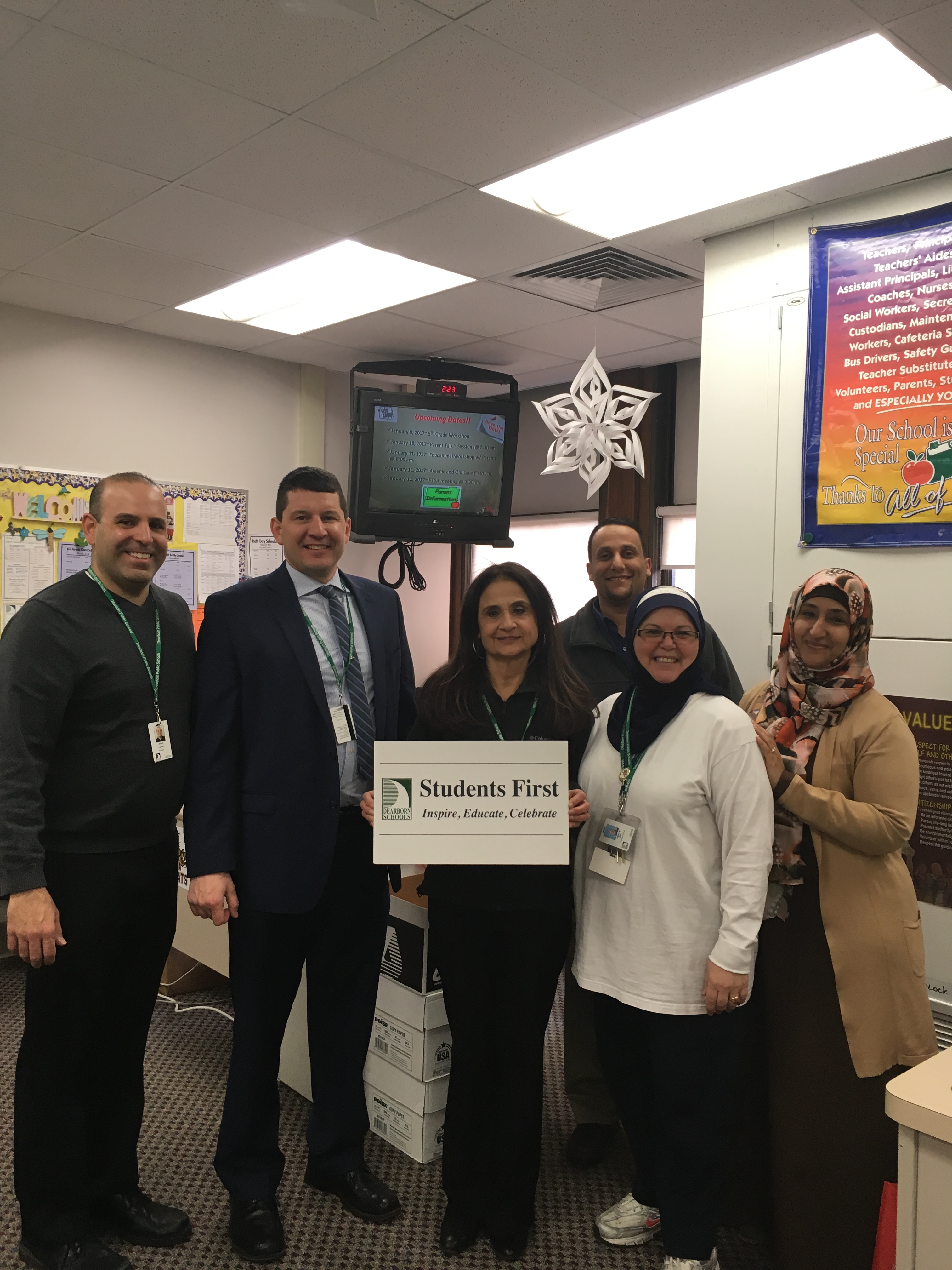 School Visit on Jan. 18th, 2017. Thank you for stopping by…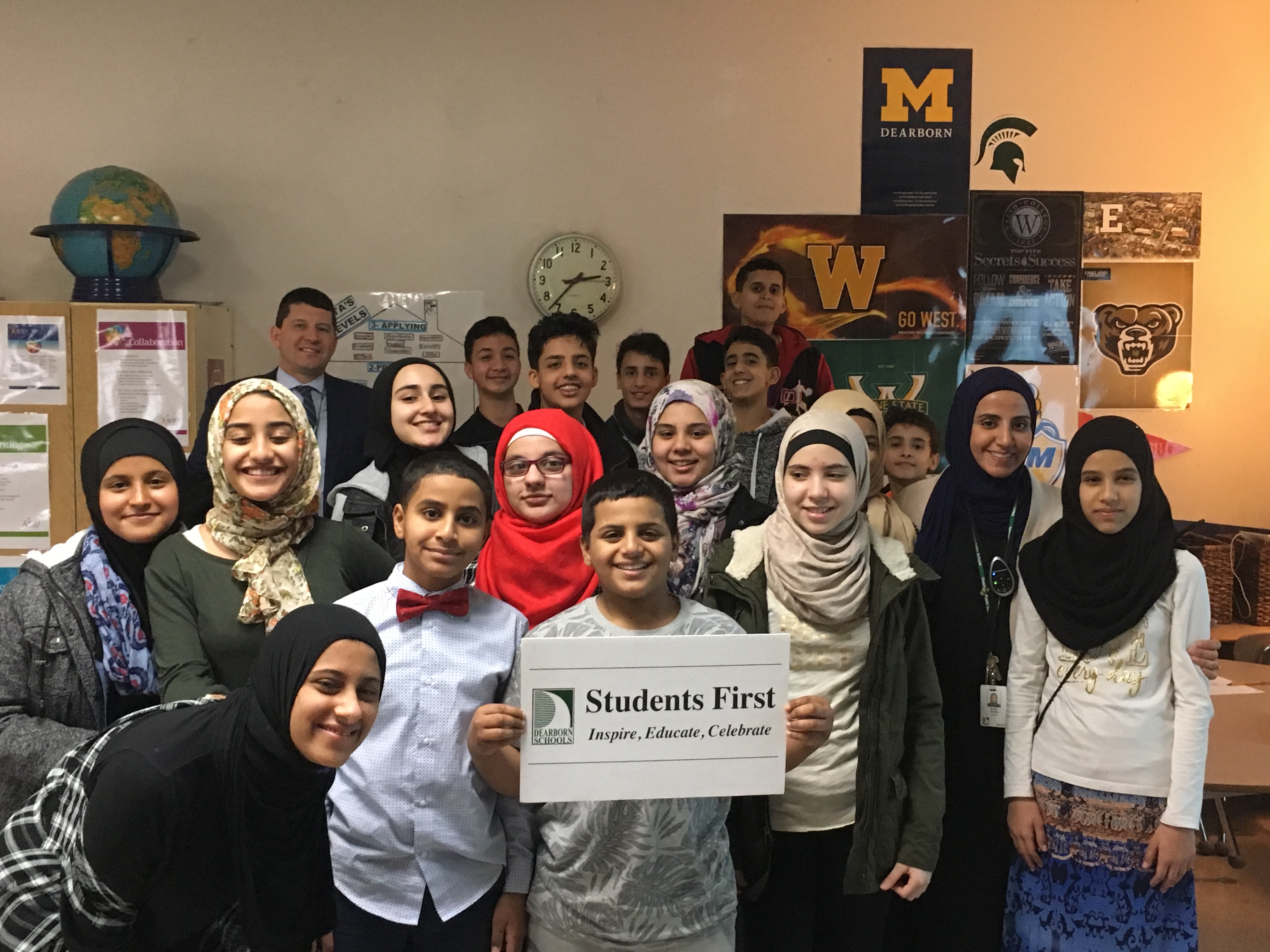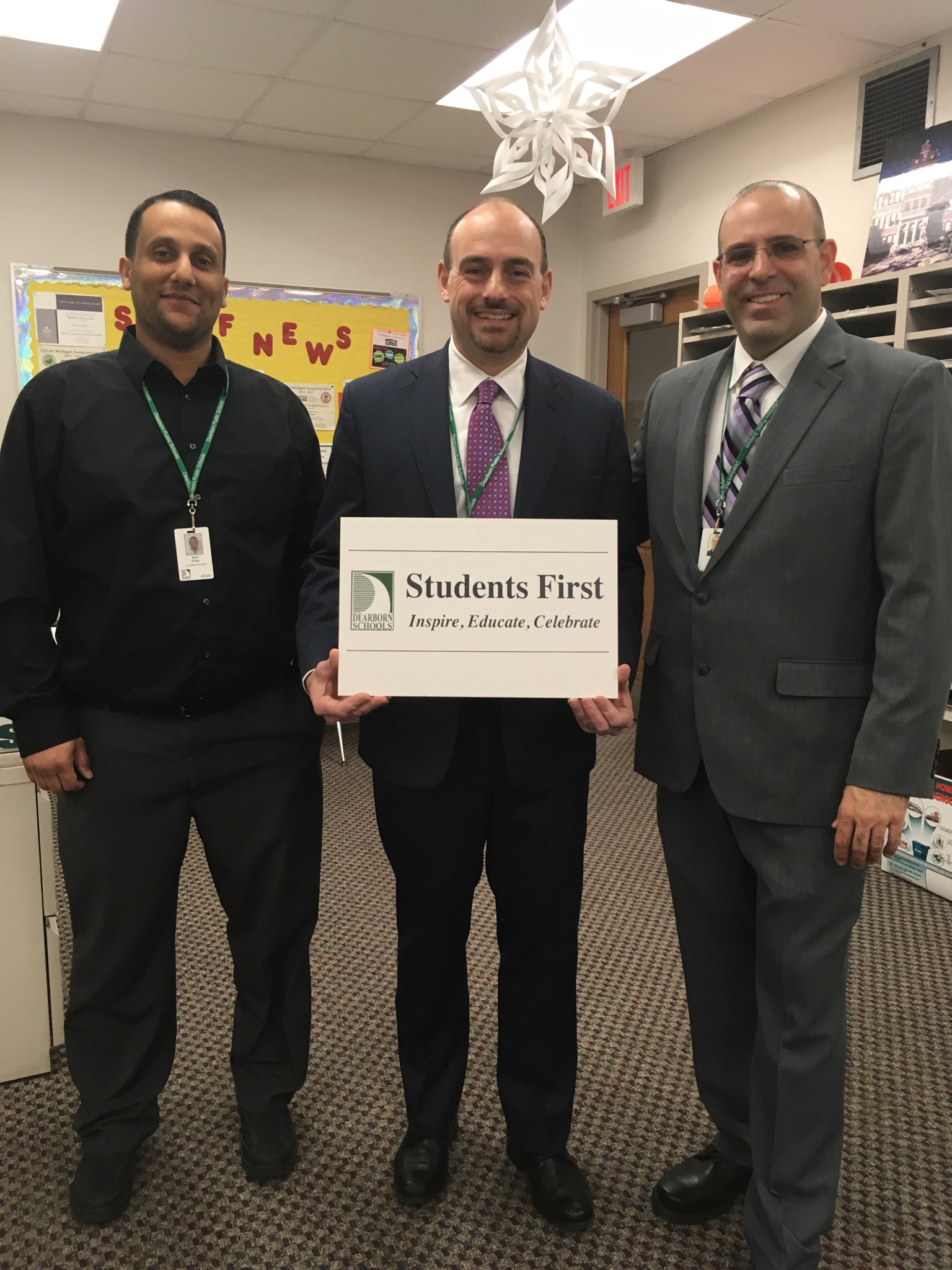 Board Member Jim Thorpe Visits Salina Intermediate School on Monday, March 13, 2017
Mr. Thorpe enjoyed the tour of Salina Intermediate and classroom walk-throughs.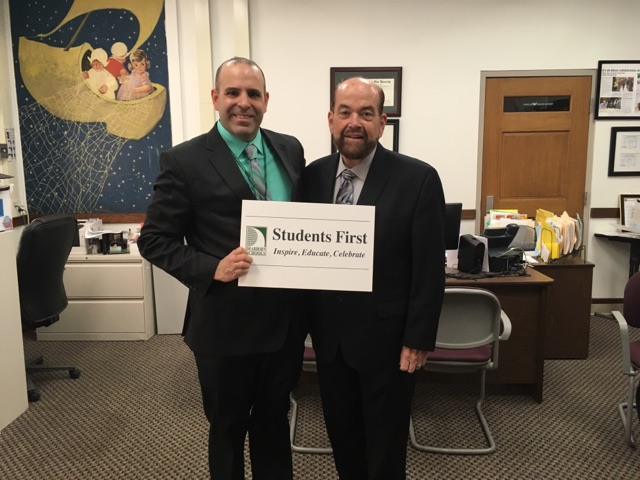 Mayor of Dearborn, Mr. O'Reilly, Jr. visits Salina Intermediate for March is Reading Month Today!
March, 15, 2017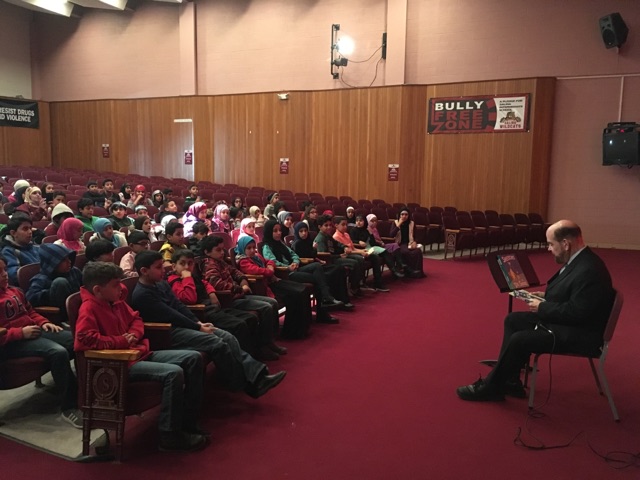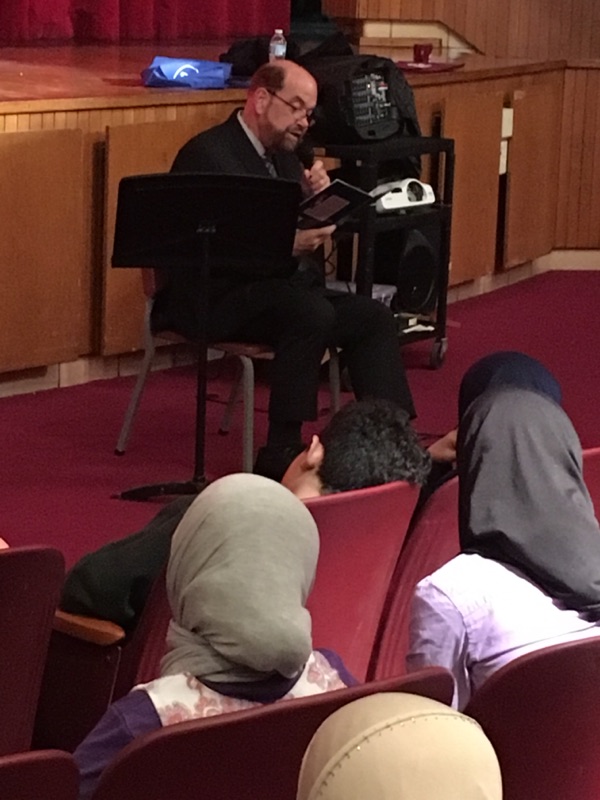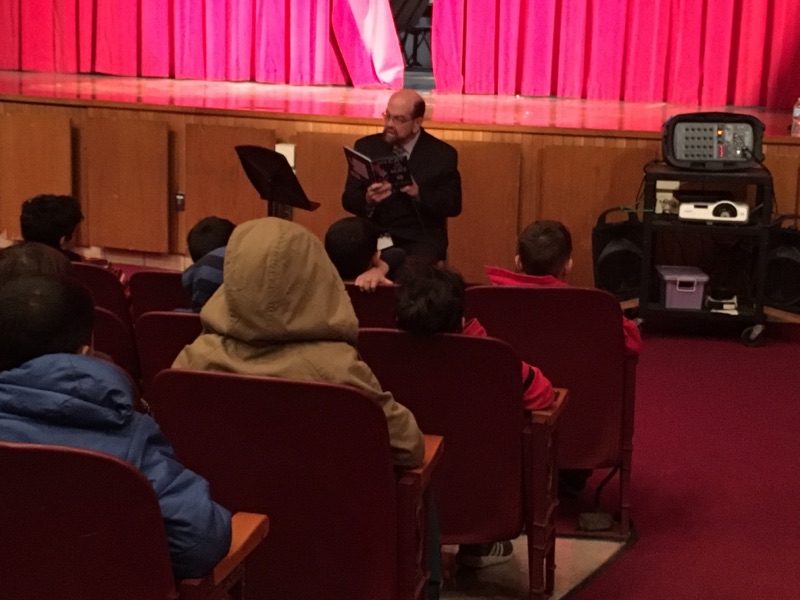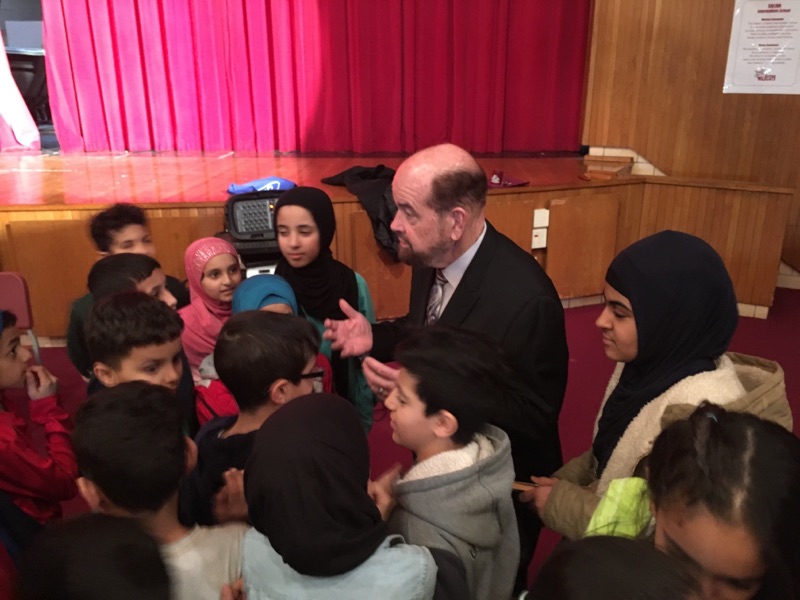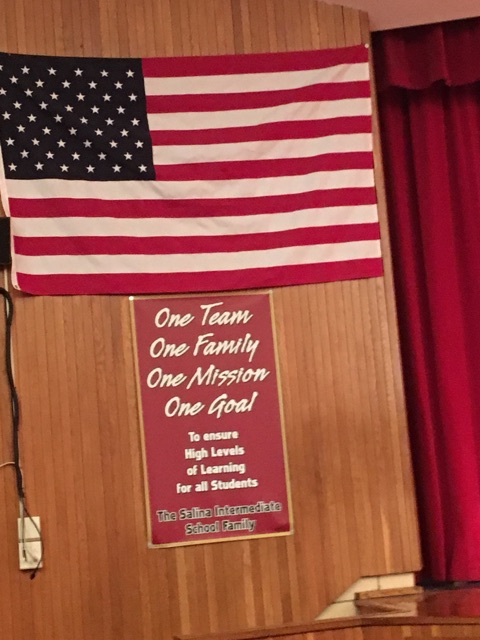 Mr. Casebolt, Principal of Edsel Ford HS visits Salina Intermediate School for March is Reading Month on Thursday, March 16, 2017.  He read to the 8th grade students in Mrs. Muhsin's Science Class.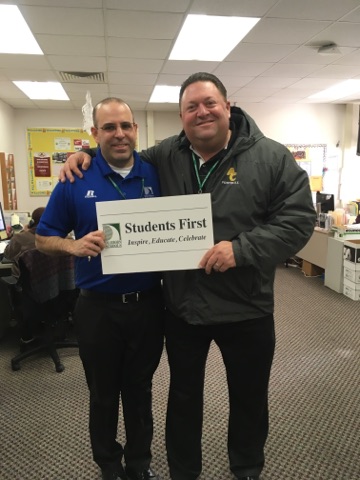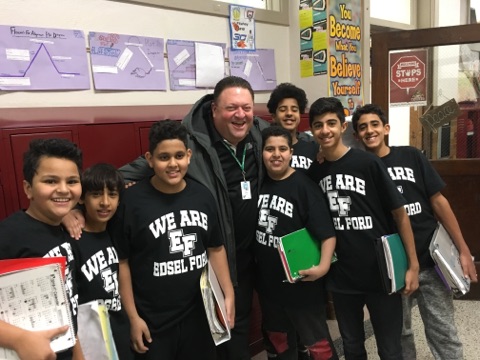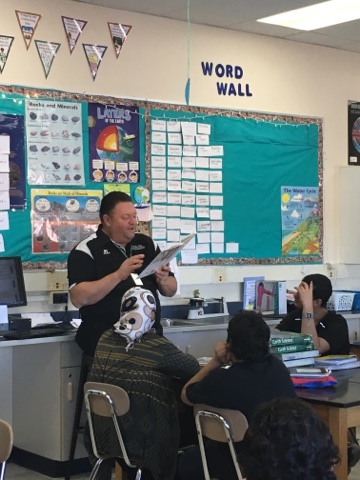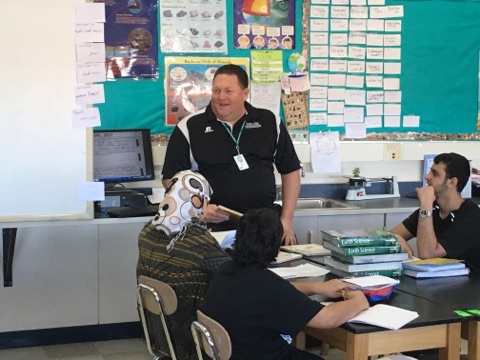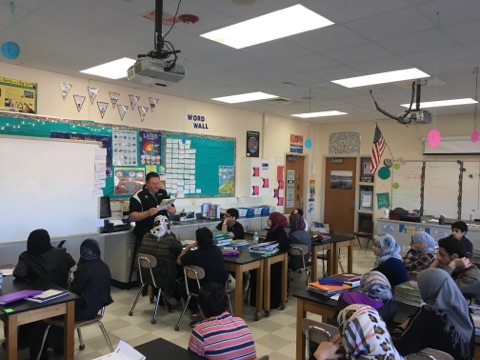 During the week of March 20th, 2017, Salina Intermediate Administration, some staff, parents and community members attended the Edsel Ford PTSA meeting.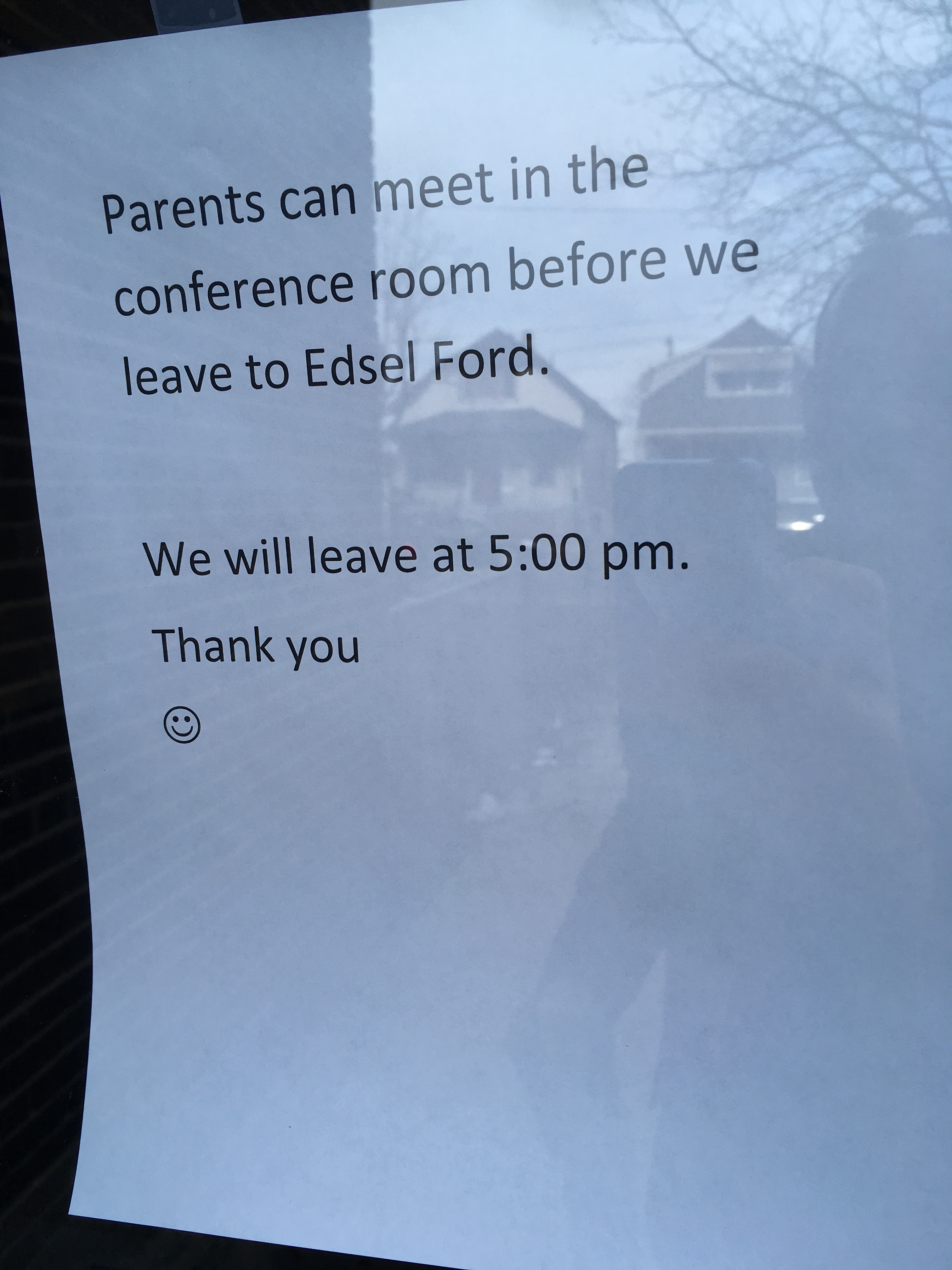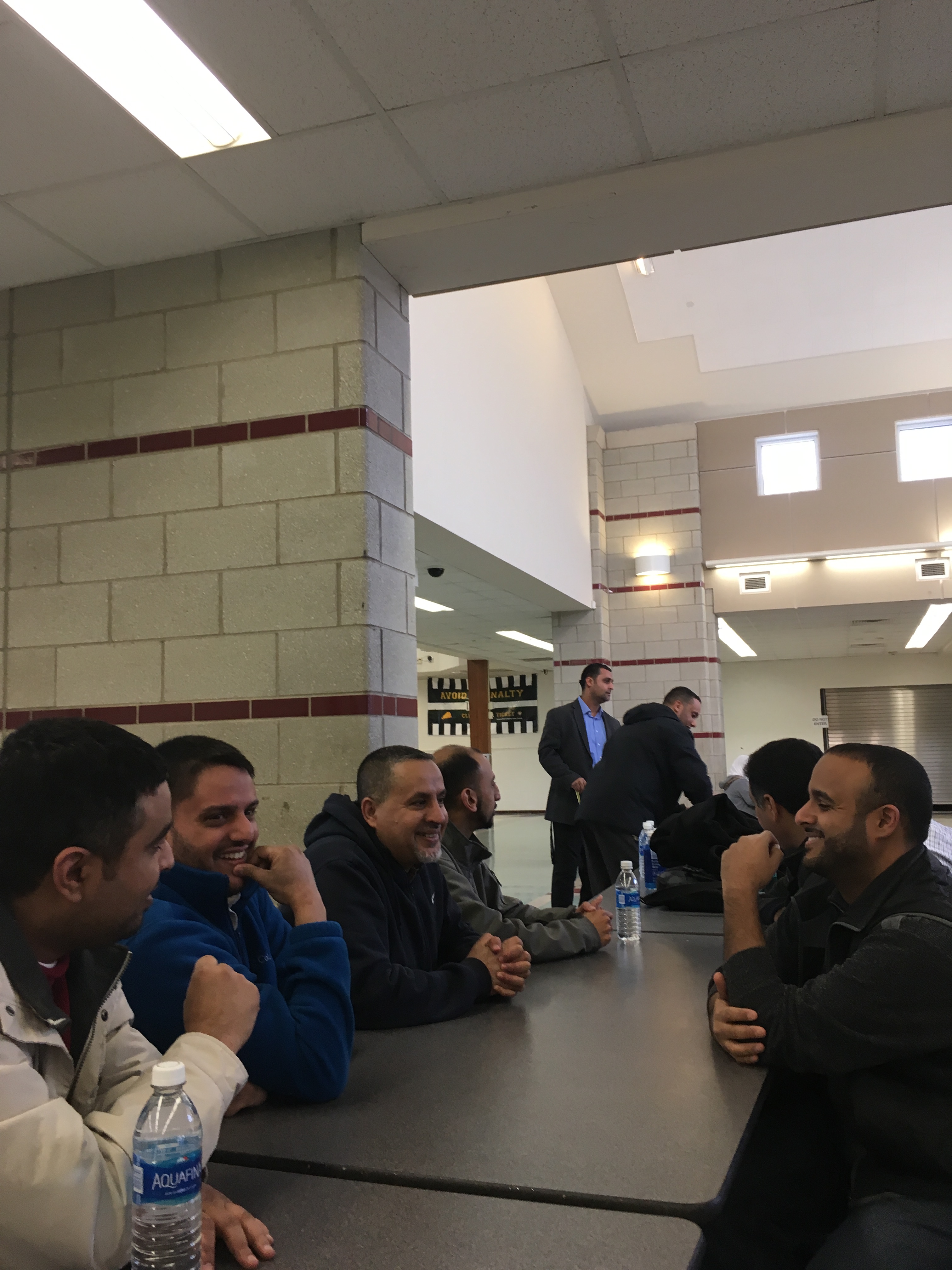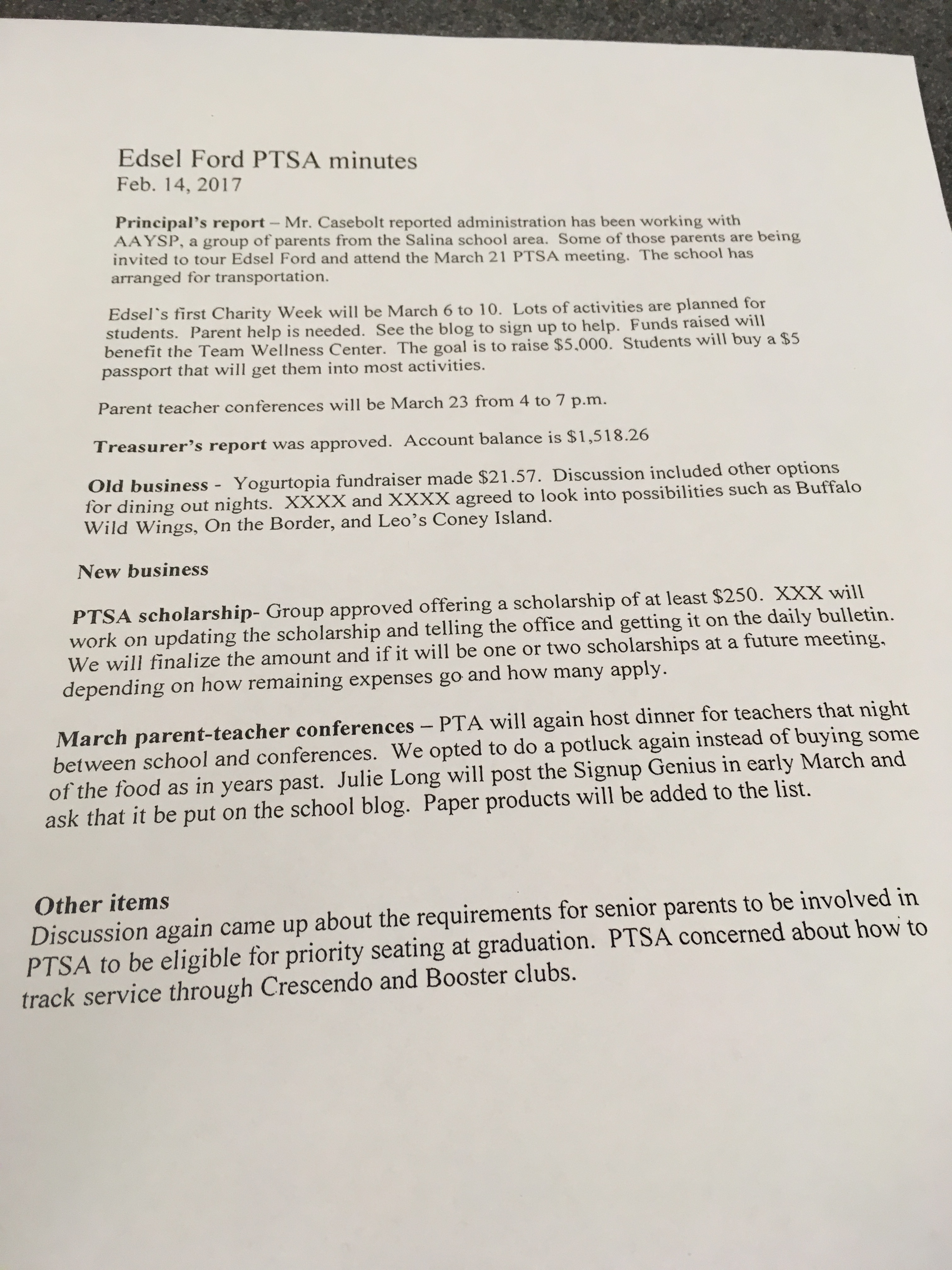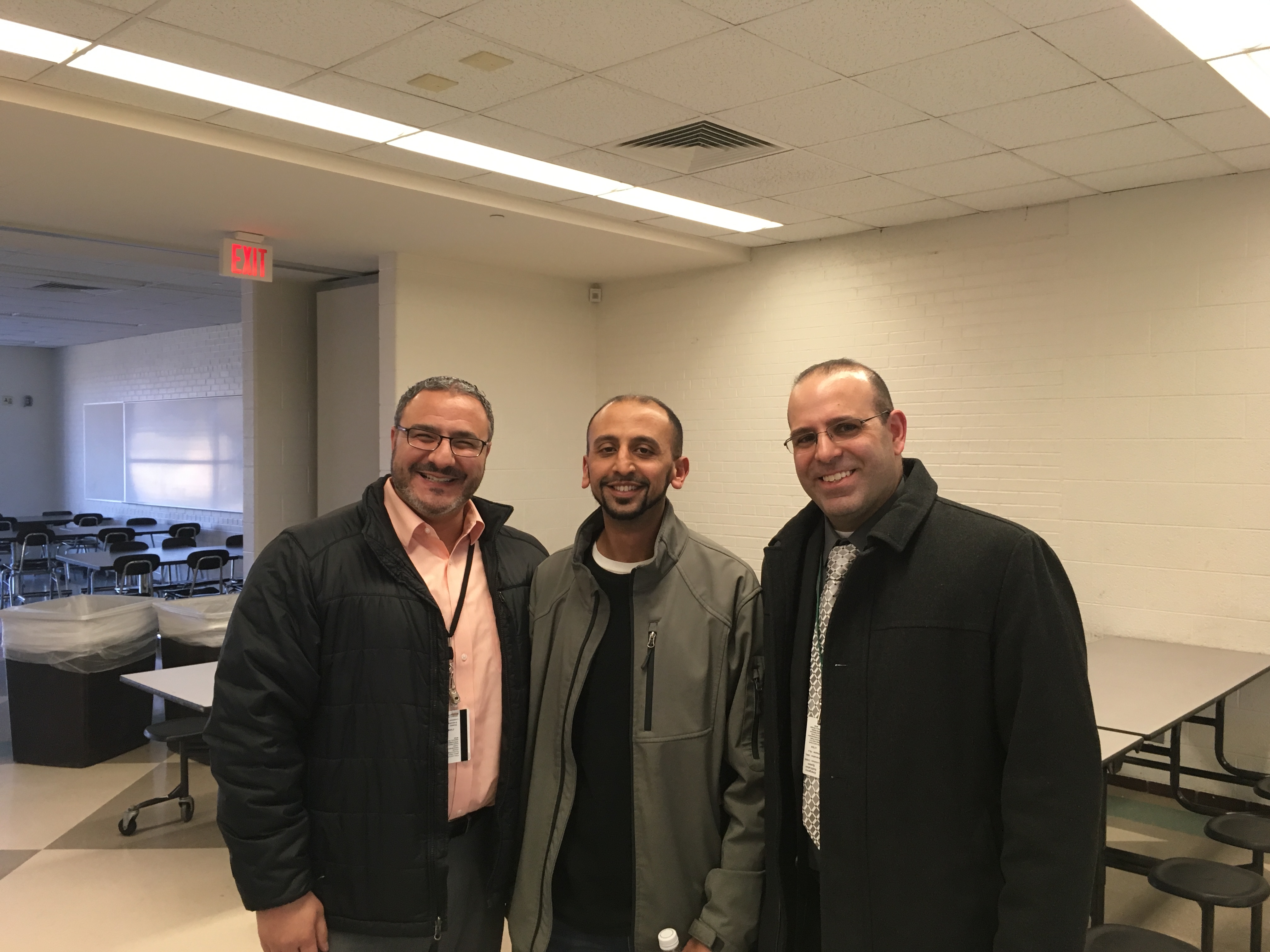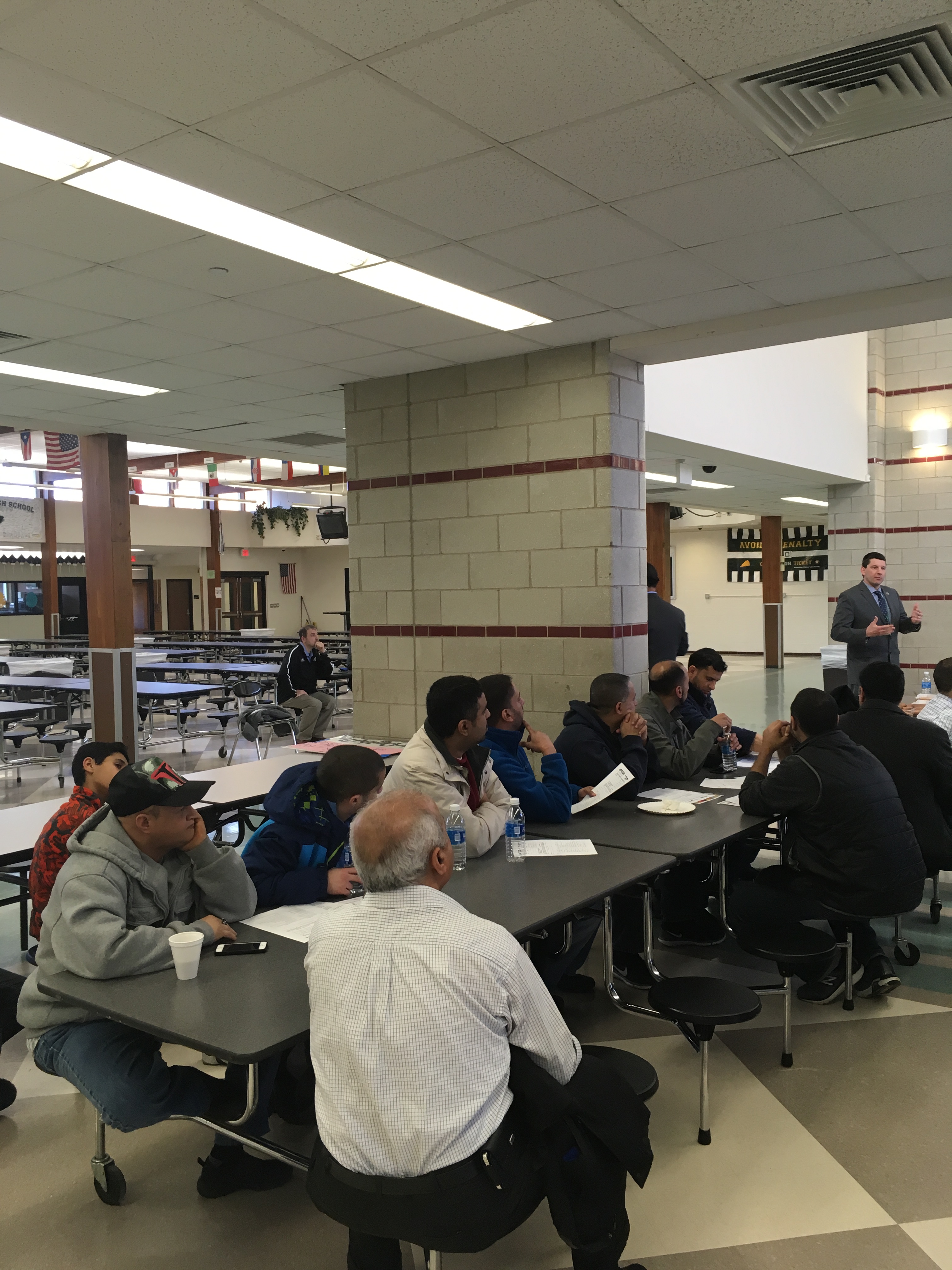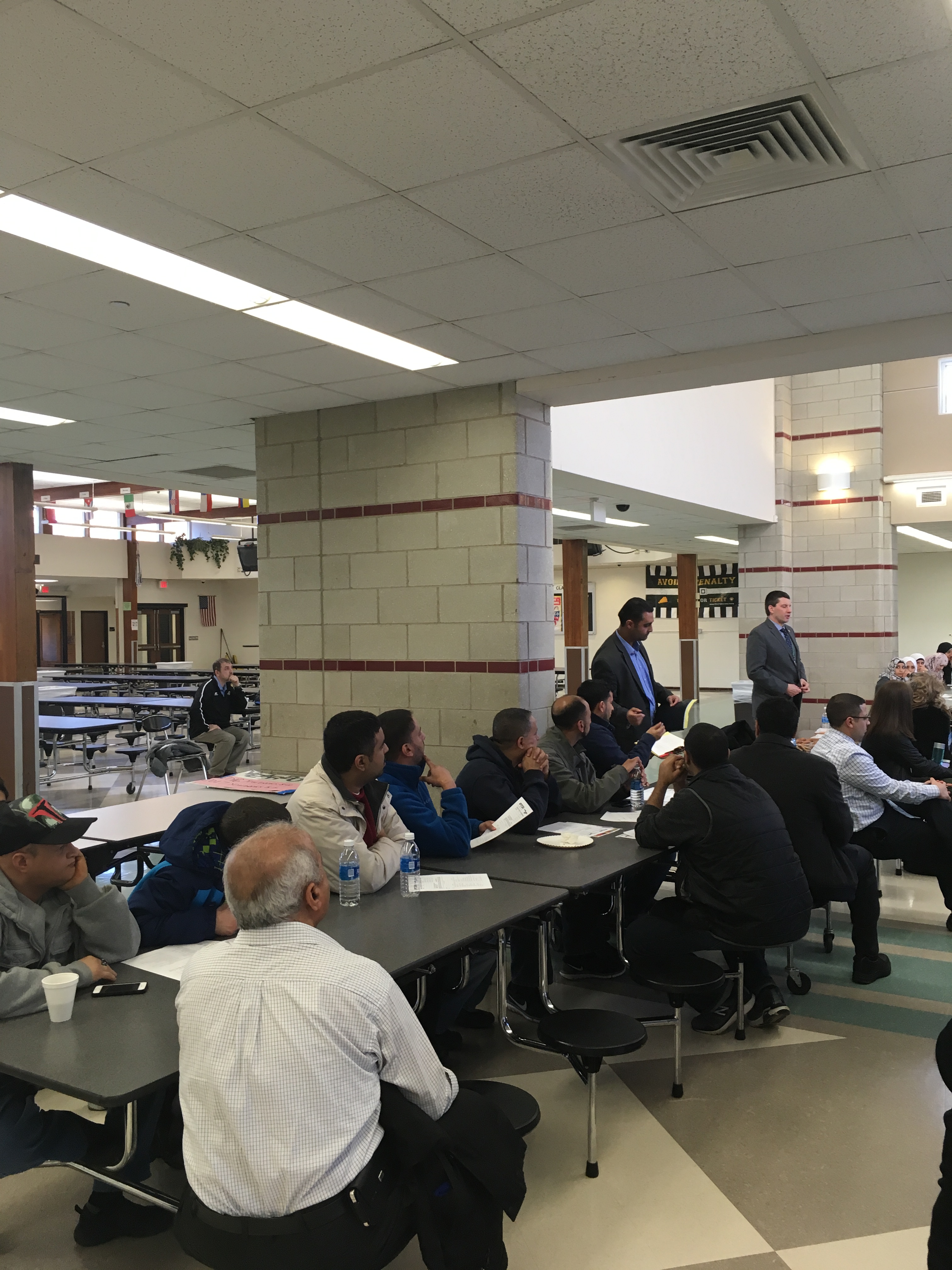 At least 65 students from Edsel Ford High School stopped by to read to the students at Salina Intermediate on Wednesday, March 29, 2017.
Thank you Mrs. Ali for organizing this event. Thank you to everyone who attended this wonderful event for March is Reading Month.
Edsel Ford Students Read to Salina Intermediate Students!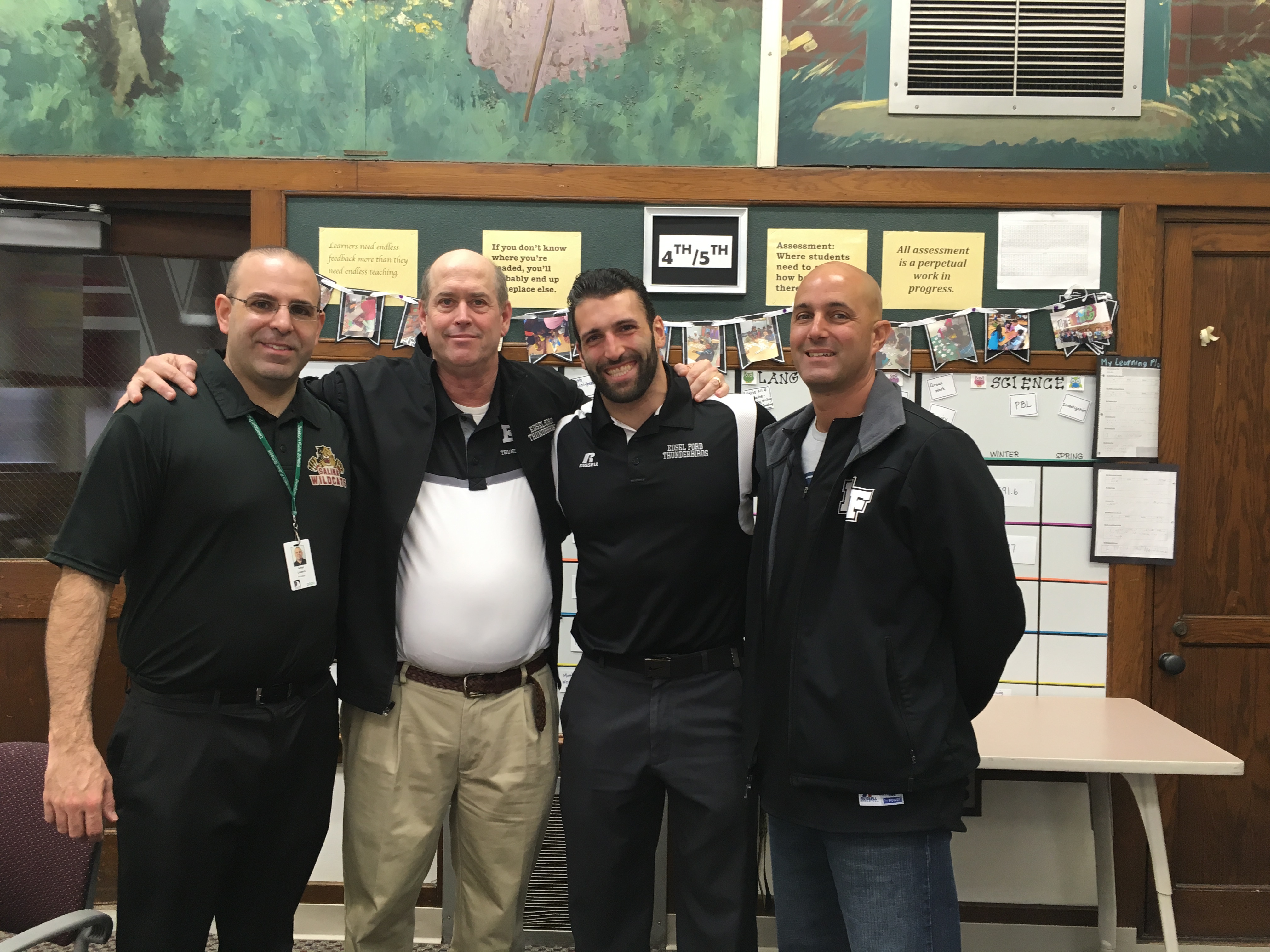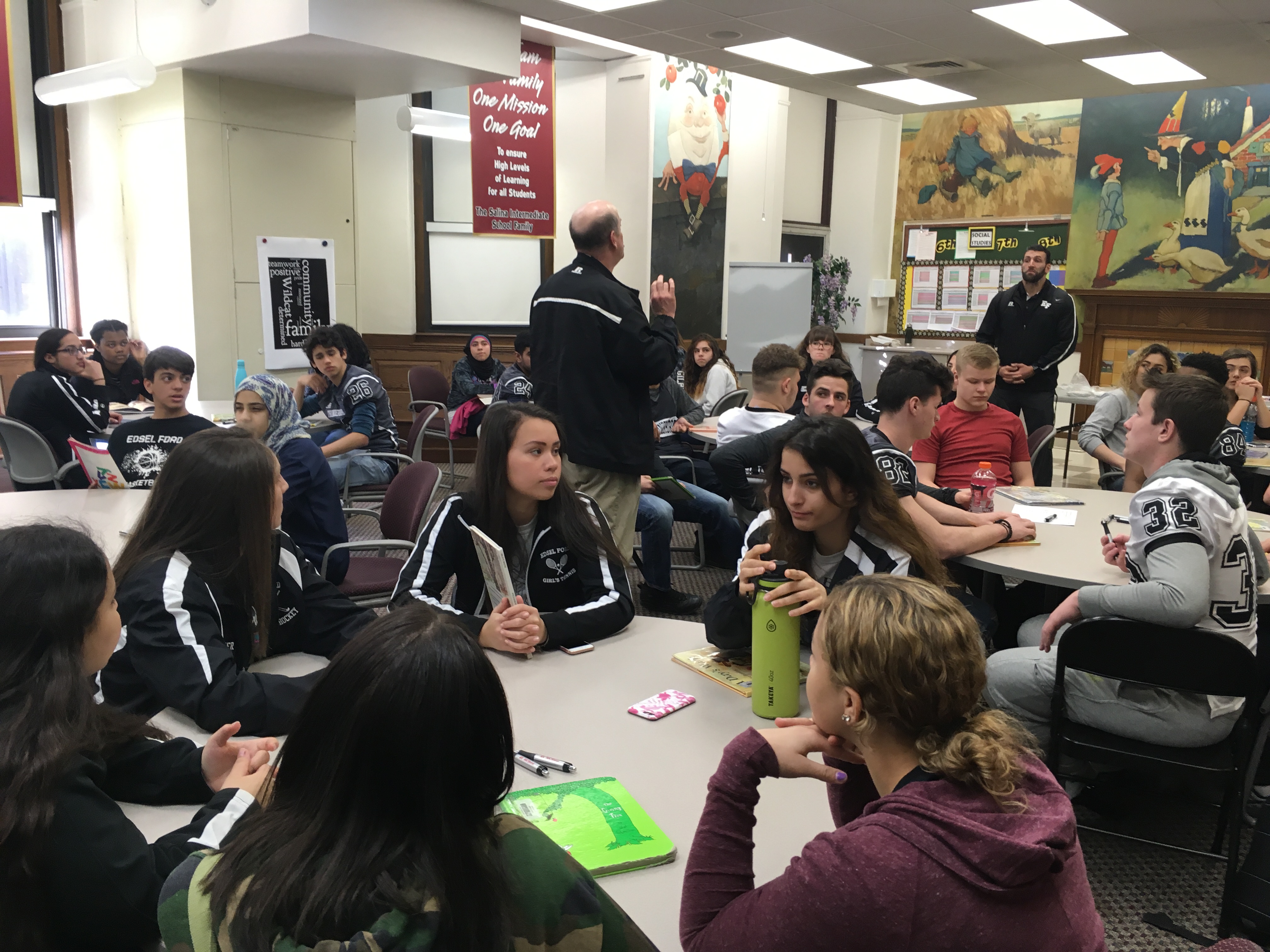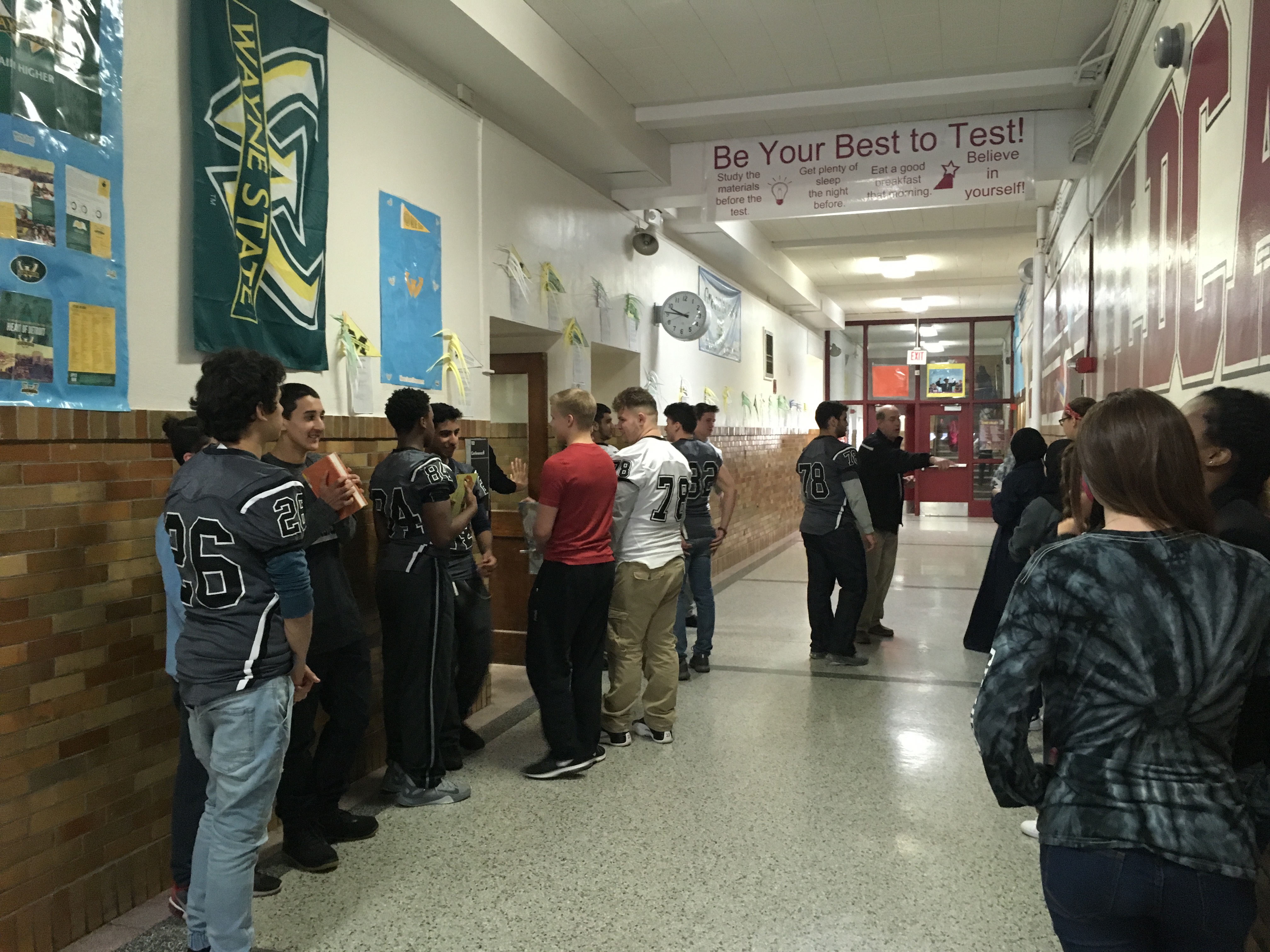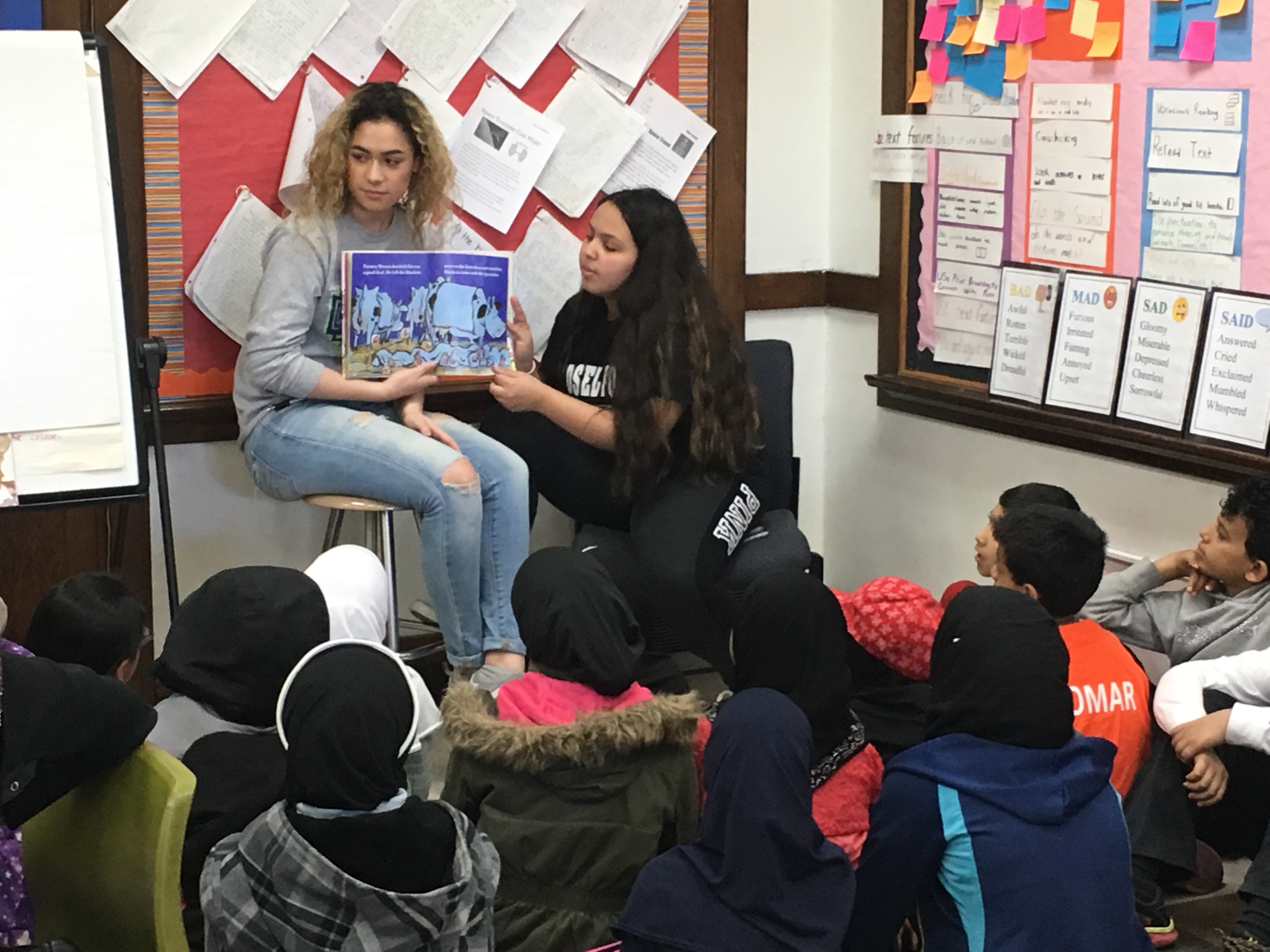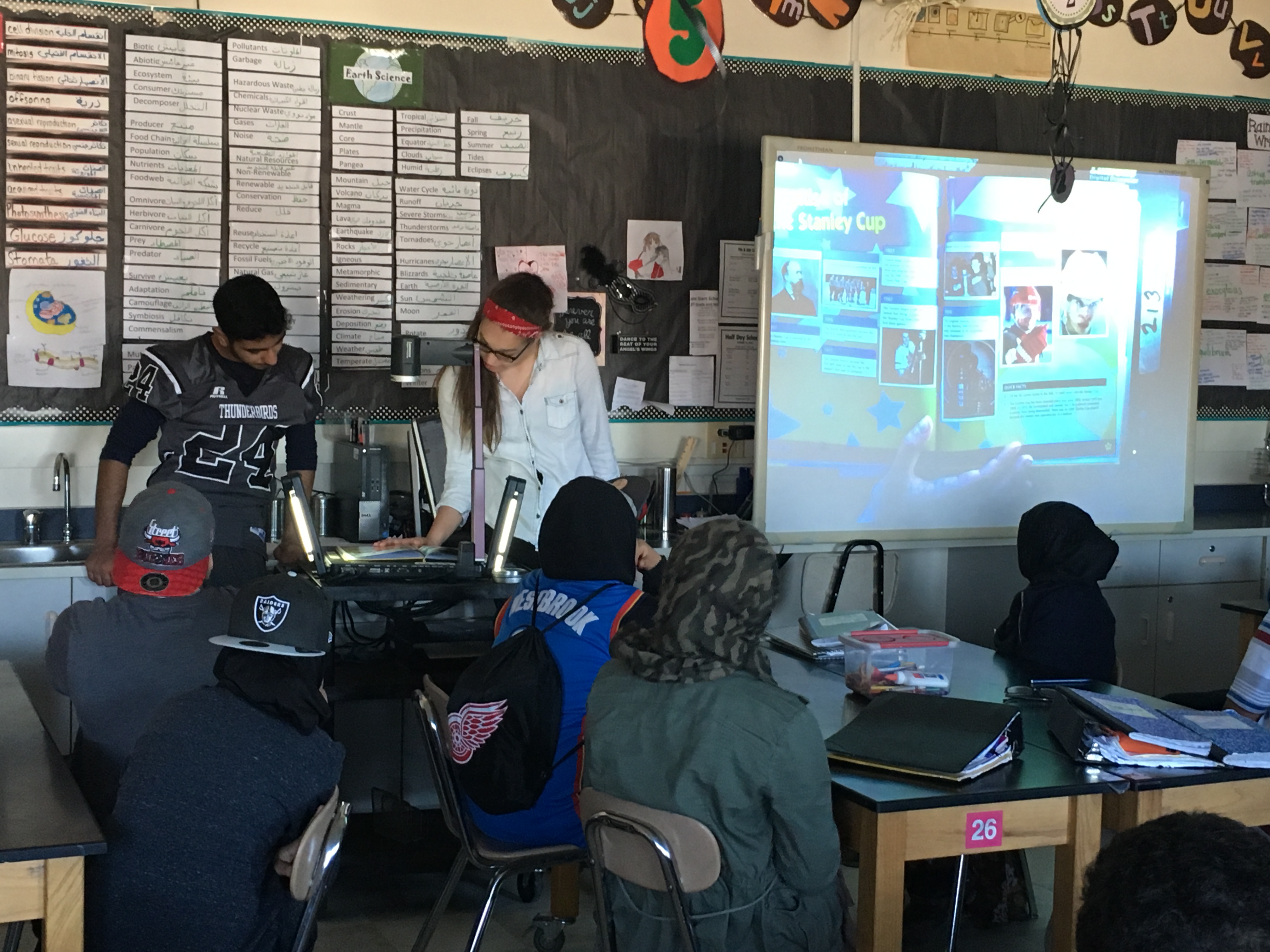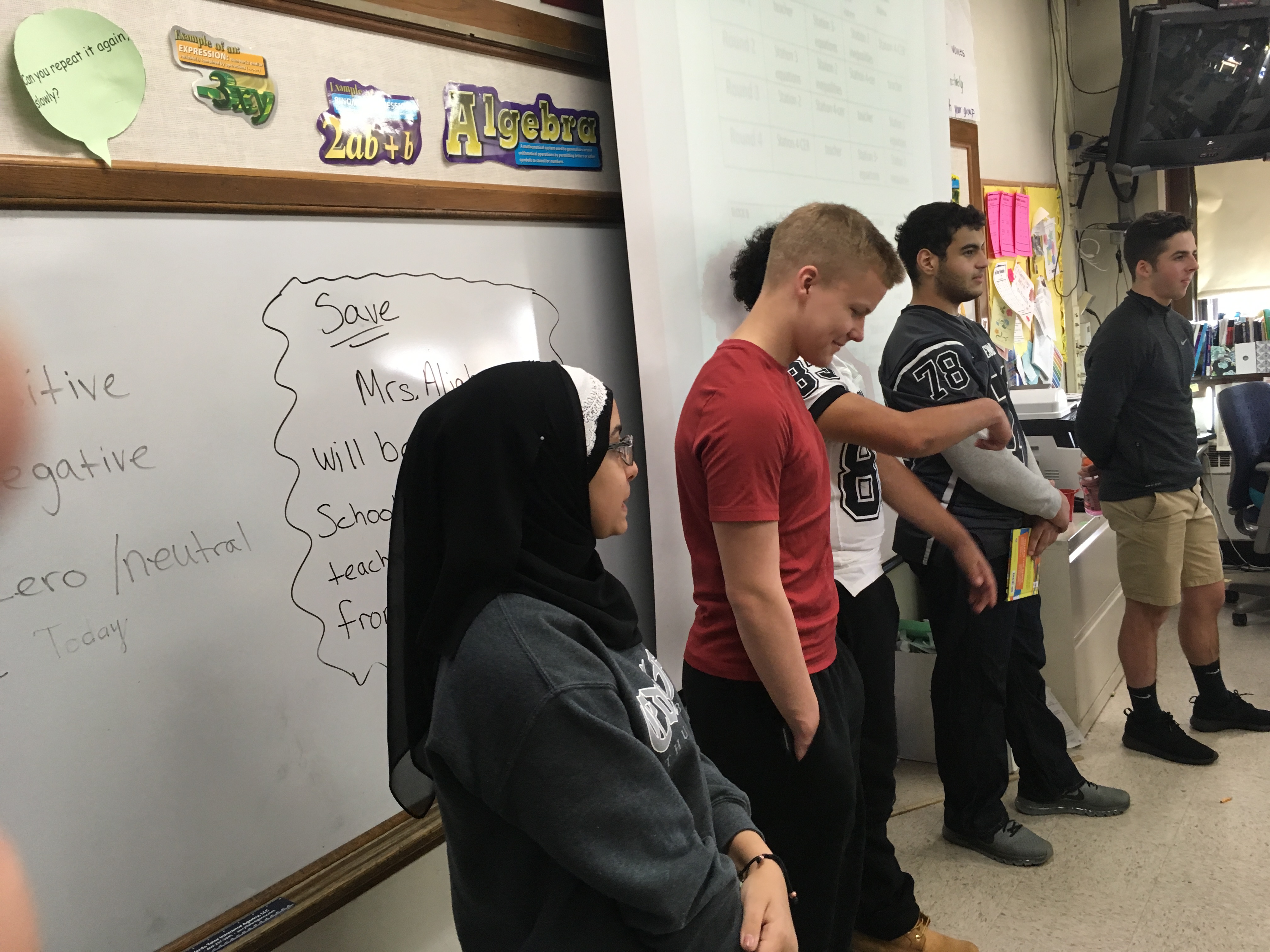 Salina's Got Talent!  2017 Show on March 28, 2017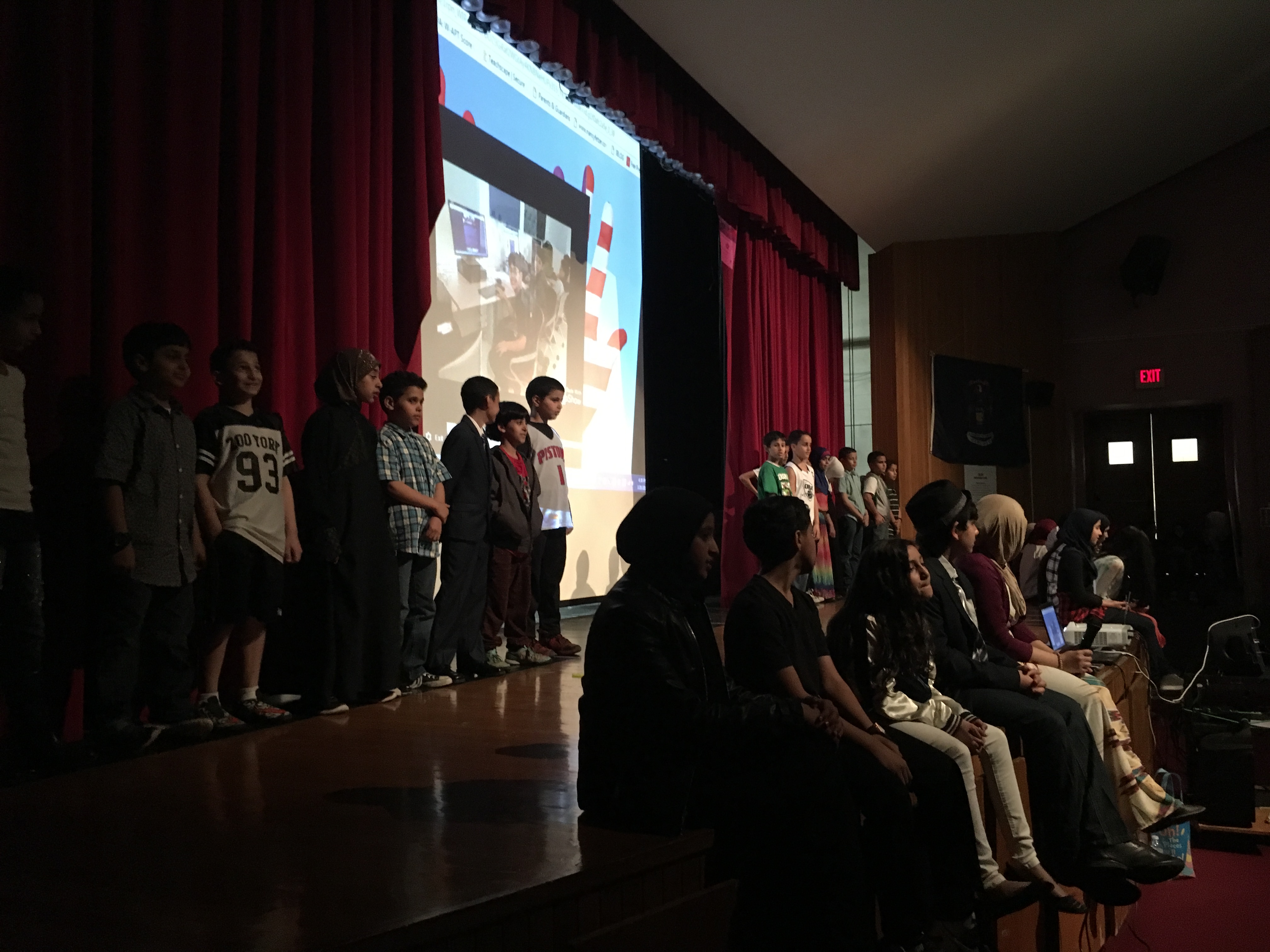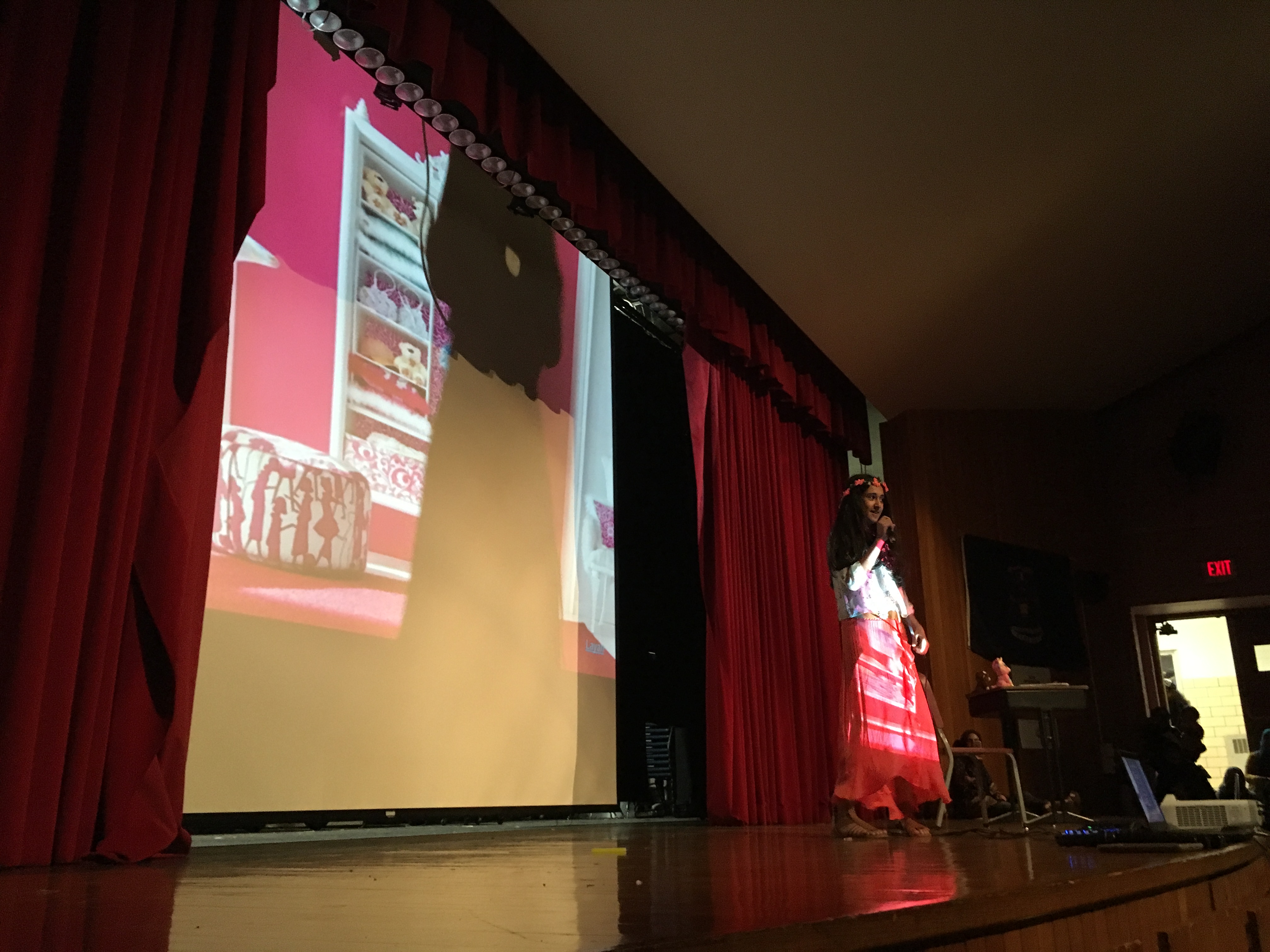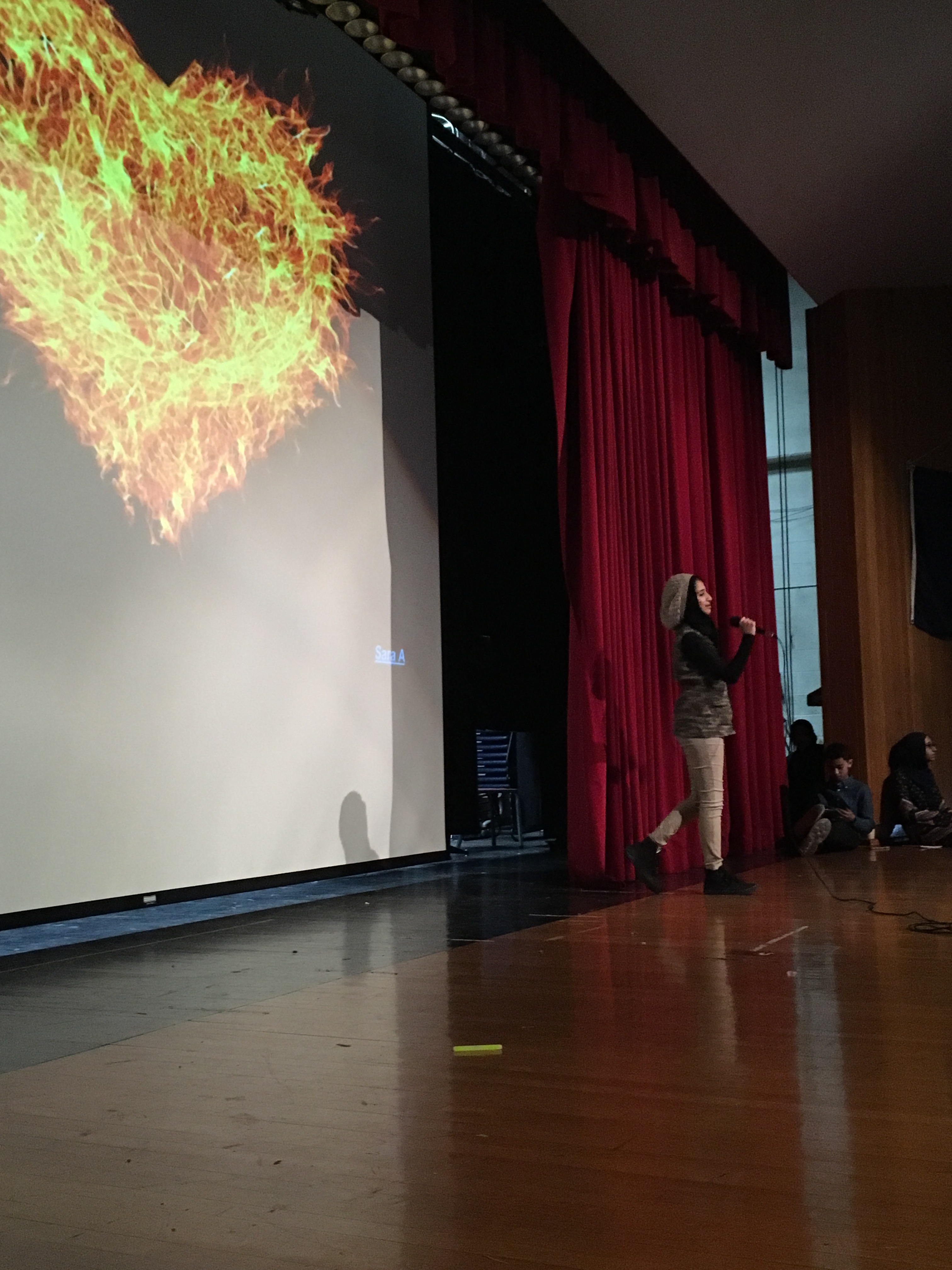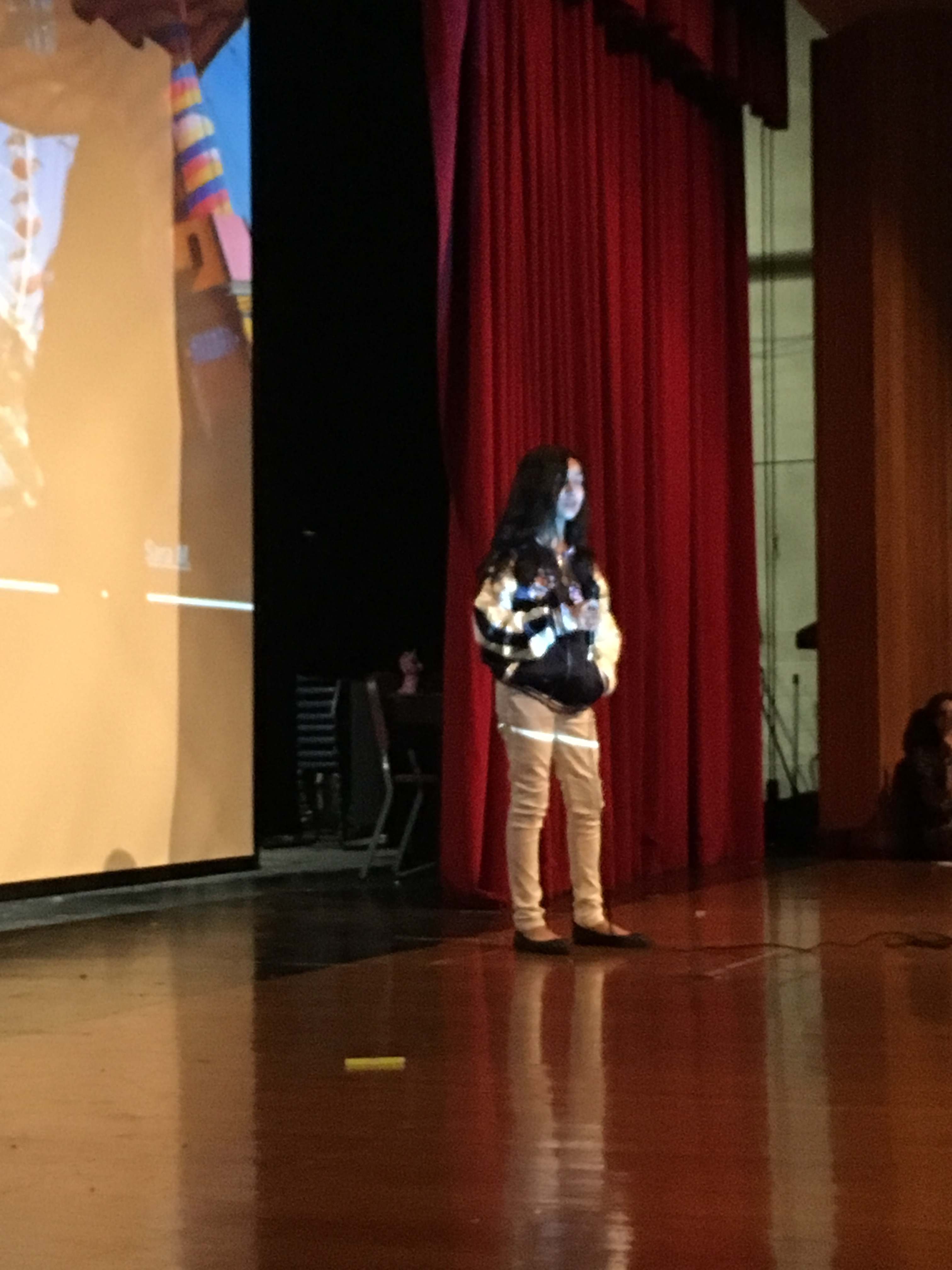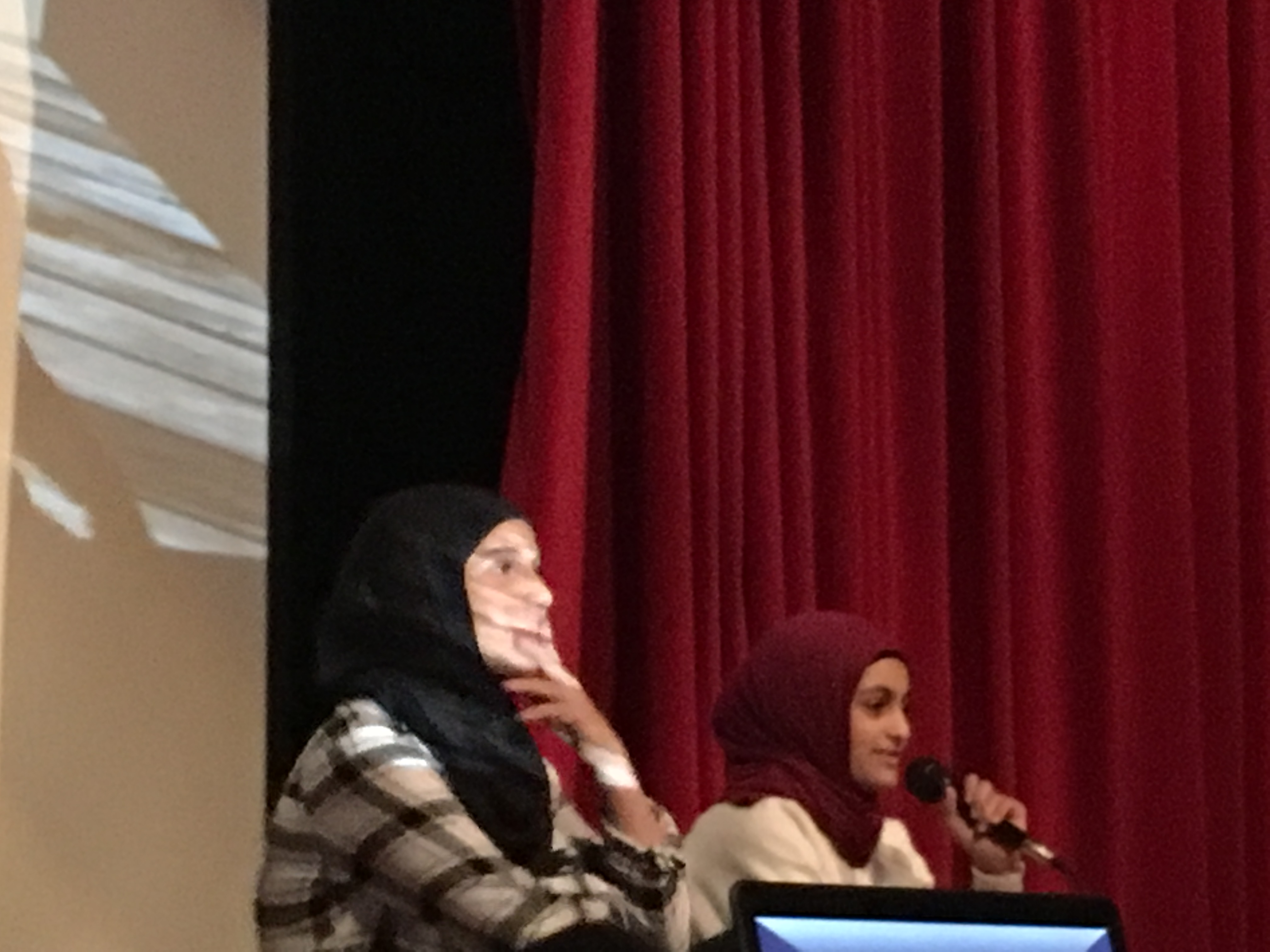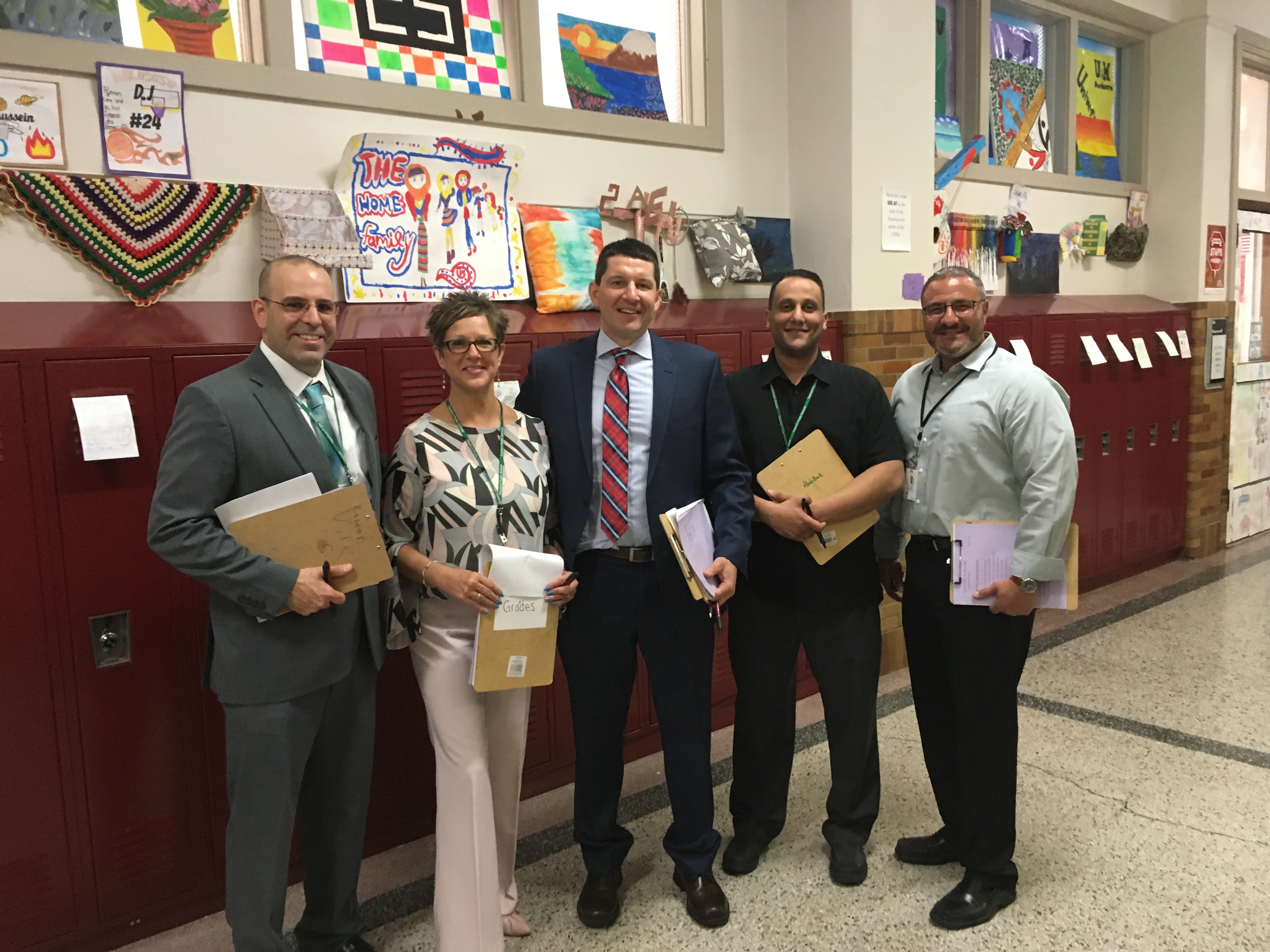 Jamel Lawera, Principal @ Salina Intermediate School
Christine Sipperley, DFT President
Dr. Glenn Maleyko, Superintendent, Dearborn Public Schools
Kaid Omar, Assistant Principal @ Salina Intermediate School
Dr. Youssef Mosallam, Executive Director, Dearborn Public Schools
On April 11, 2017 we conducted classroom learning walks together at Salina Intermediate School!  It was a very positive visit.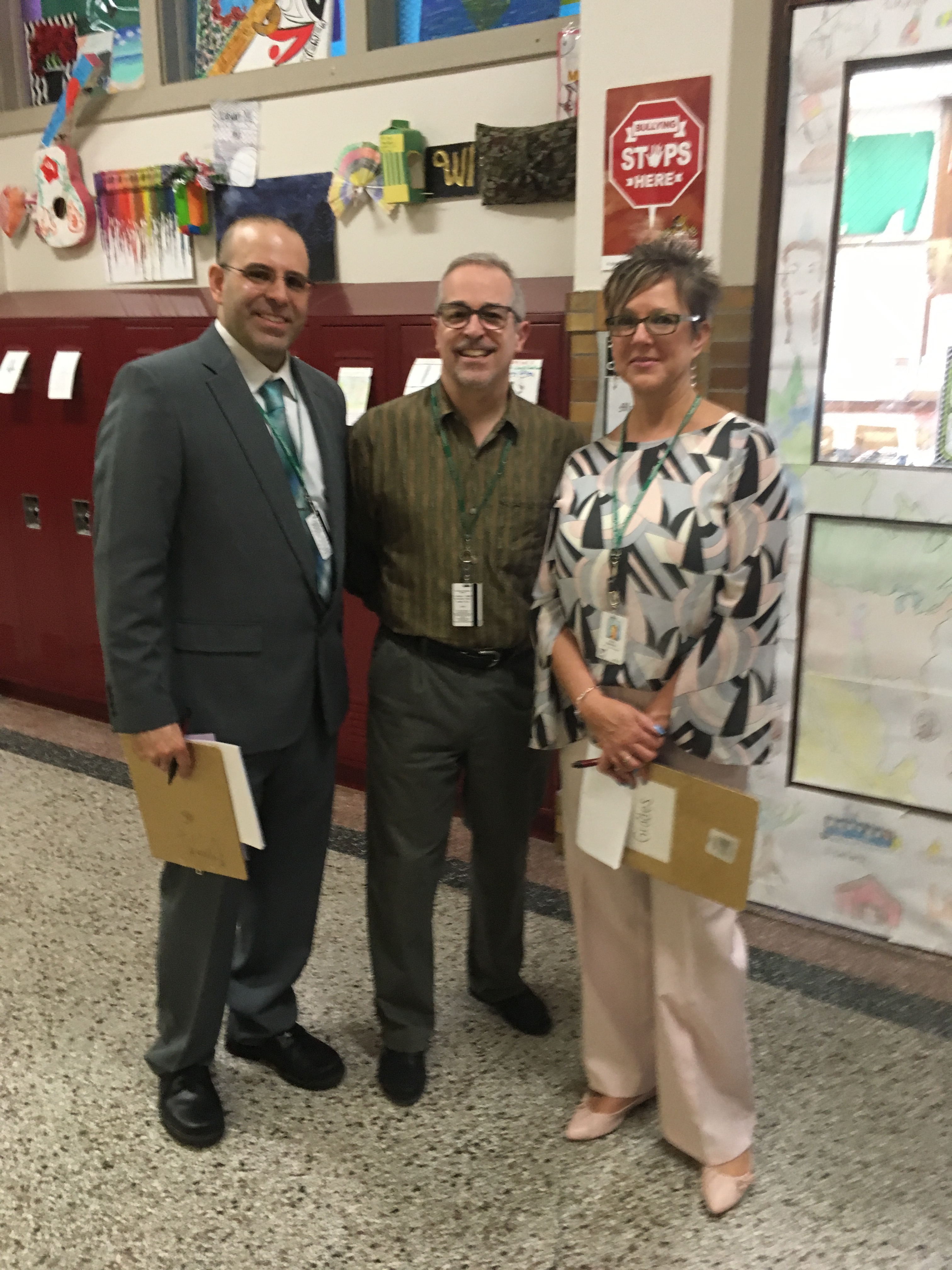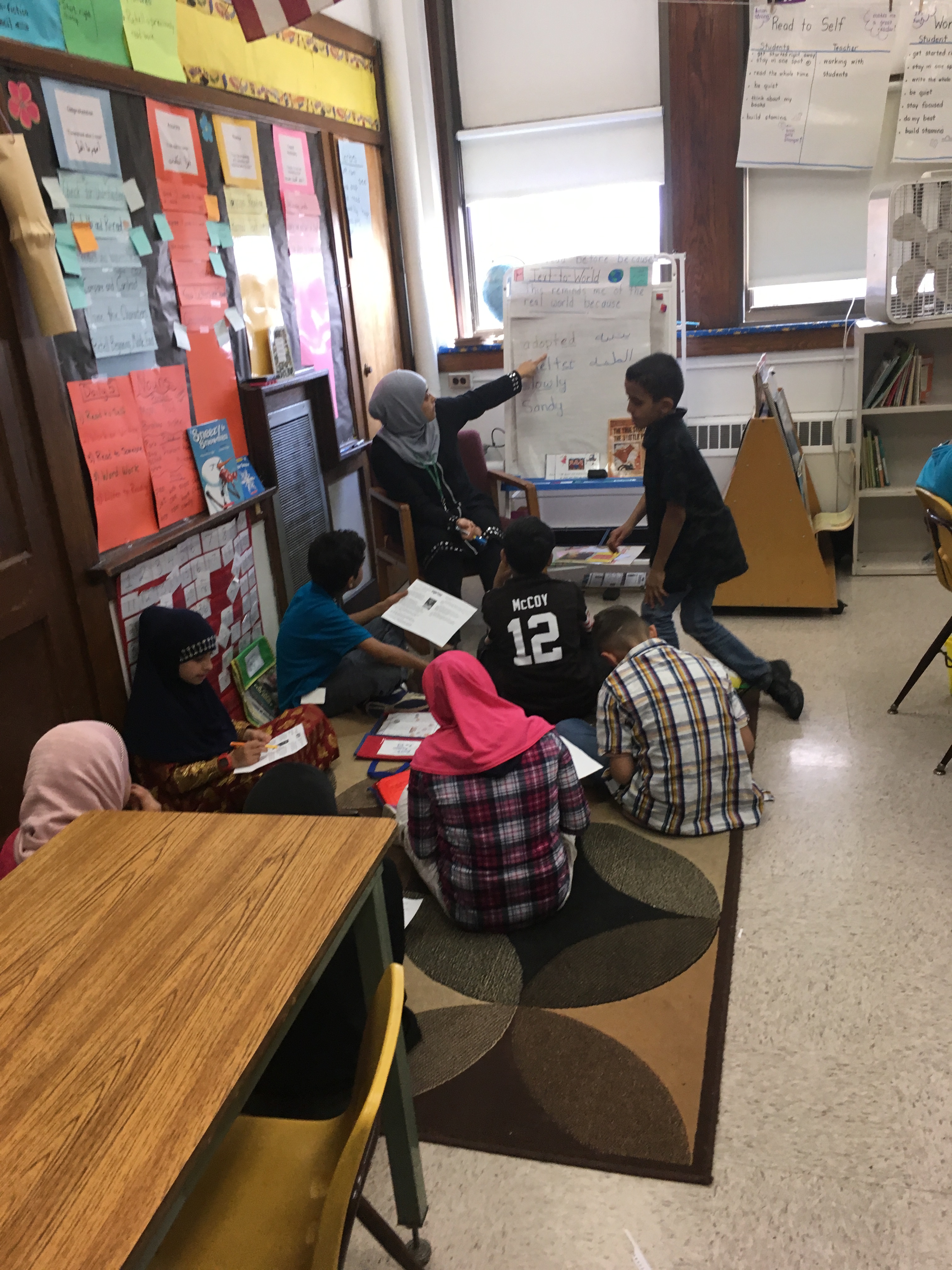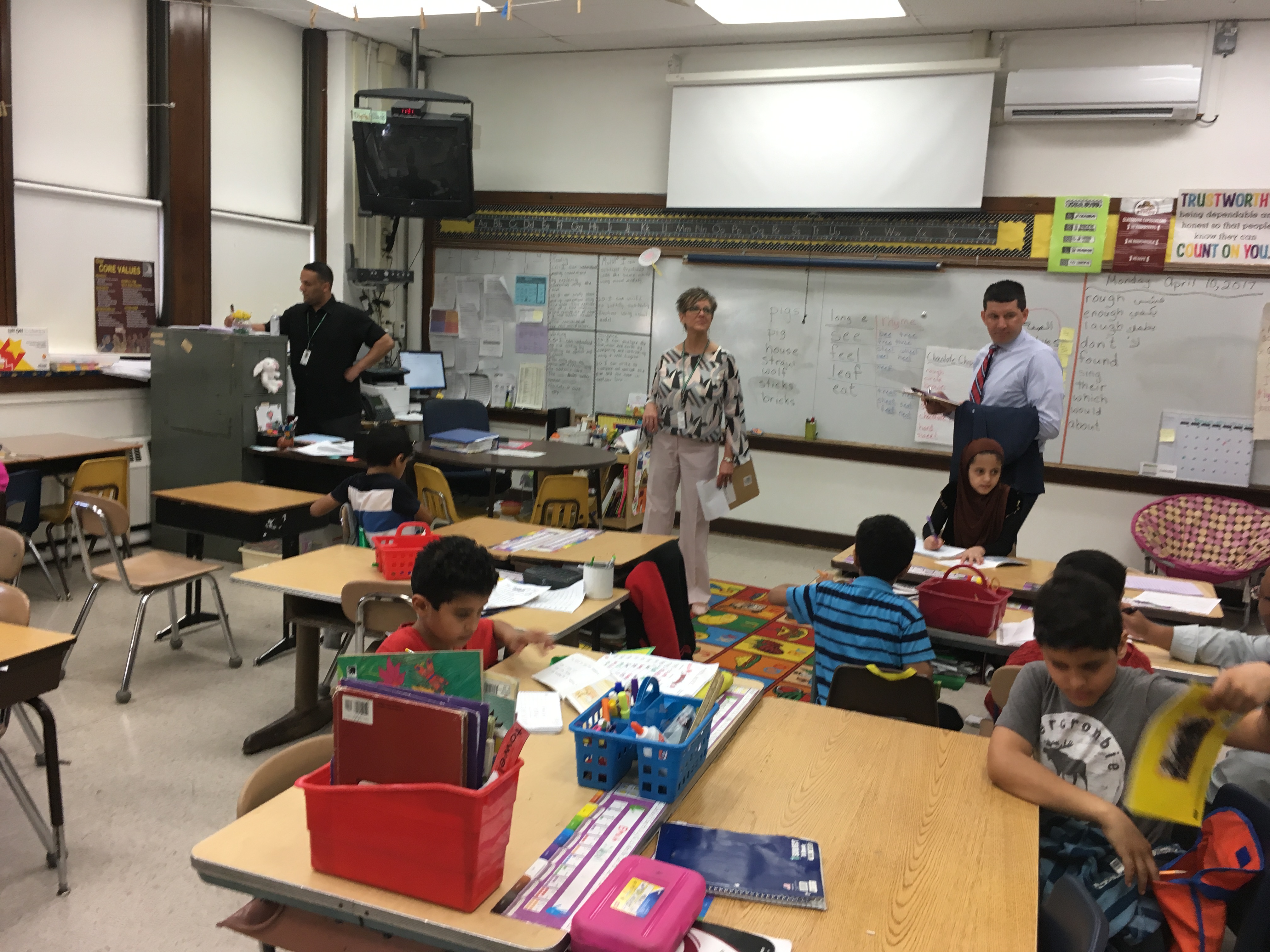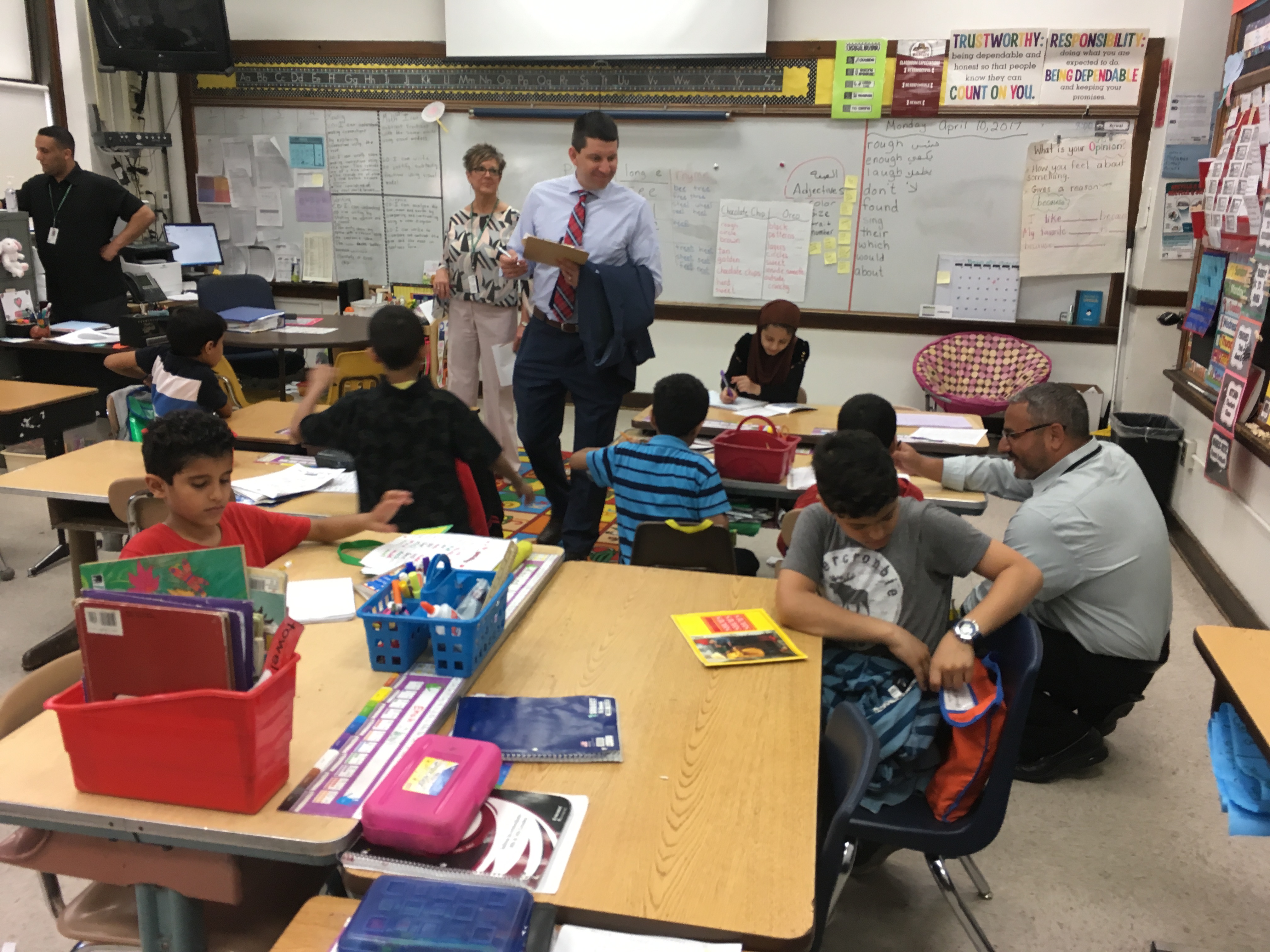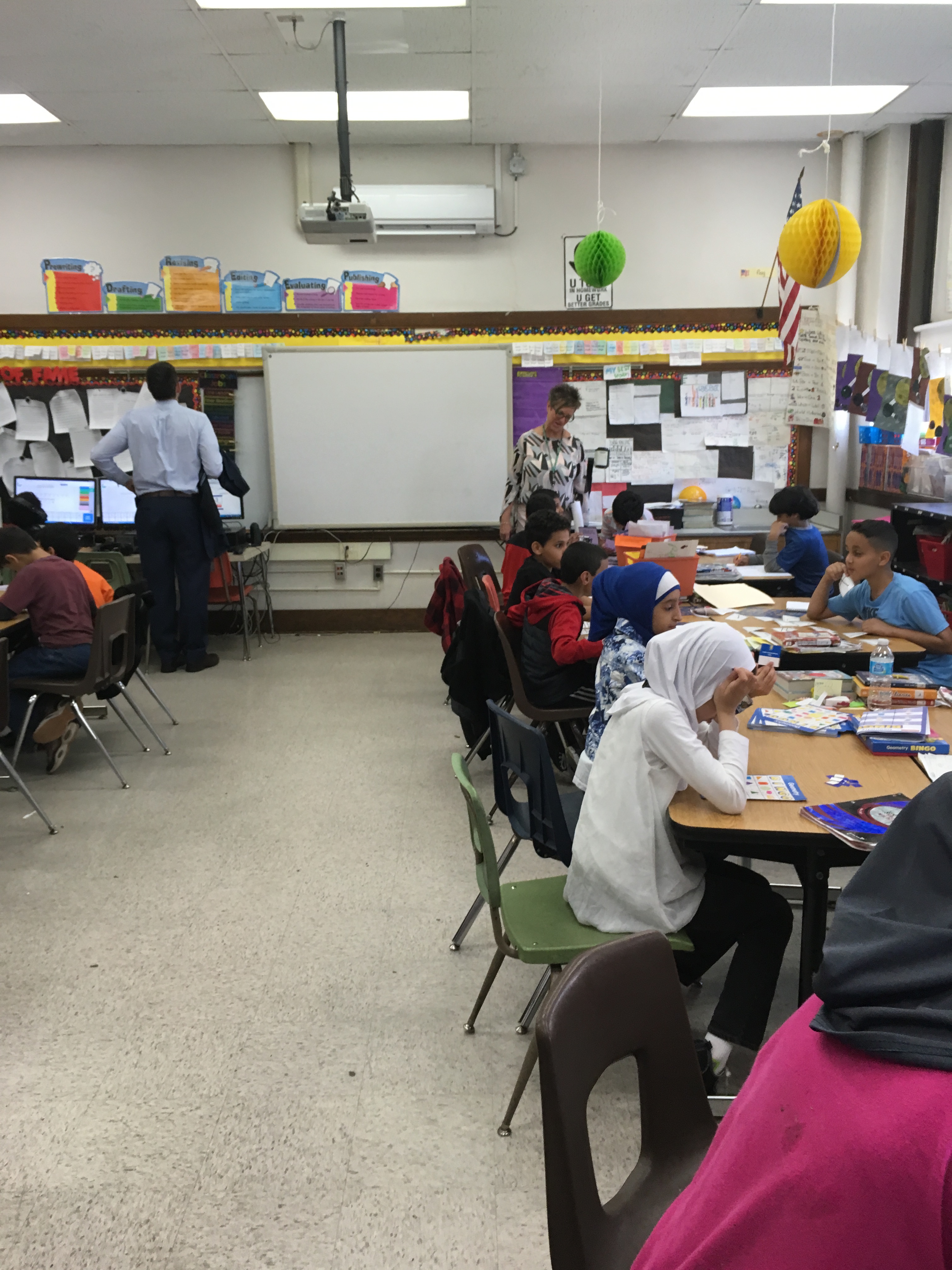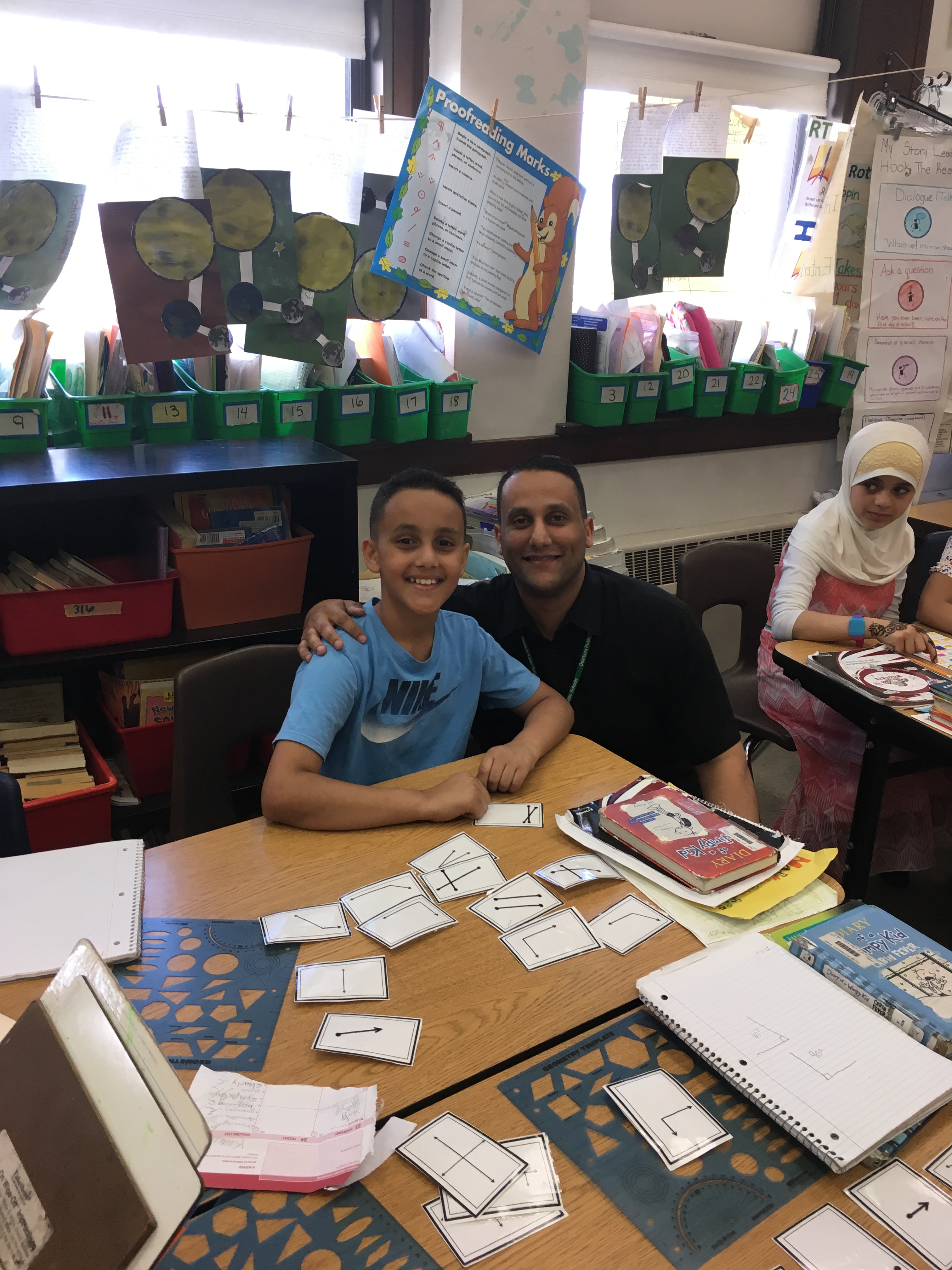 Parent Cooking Class – April 2017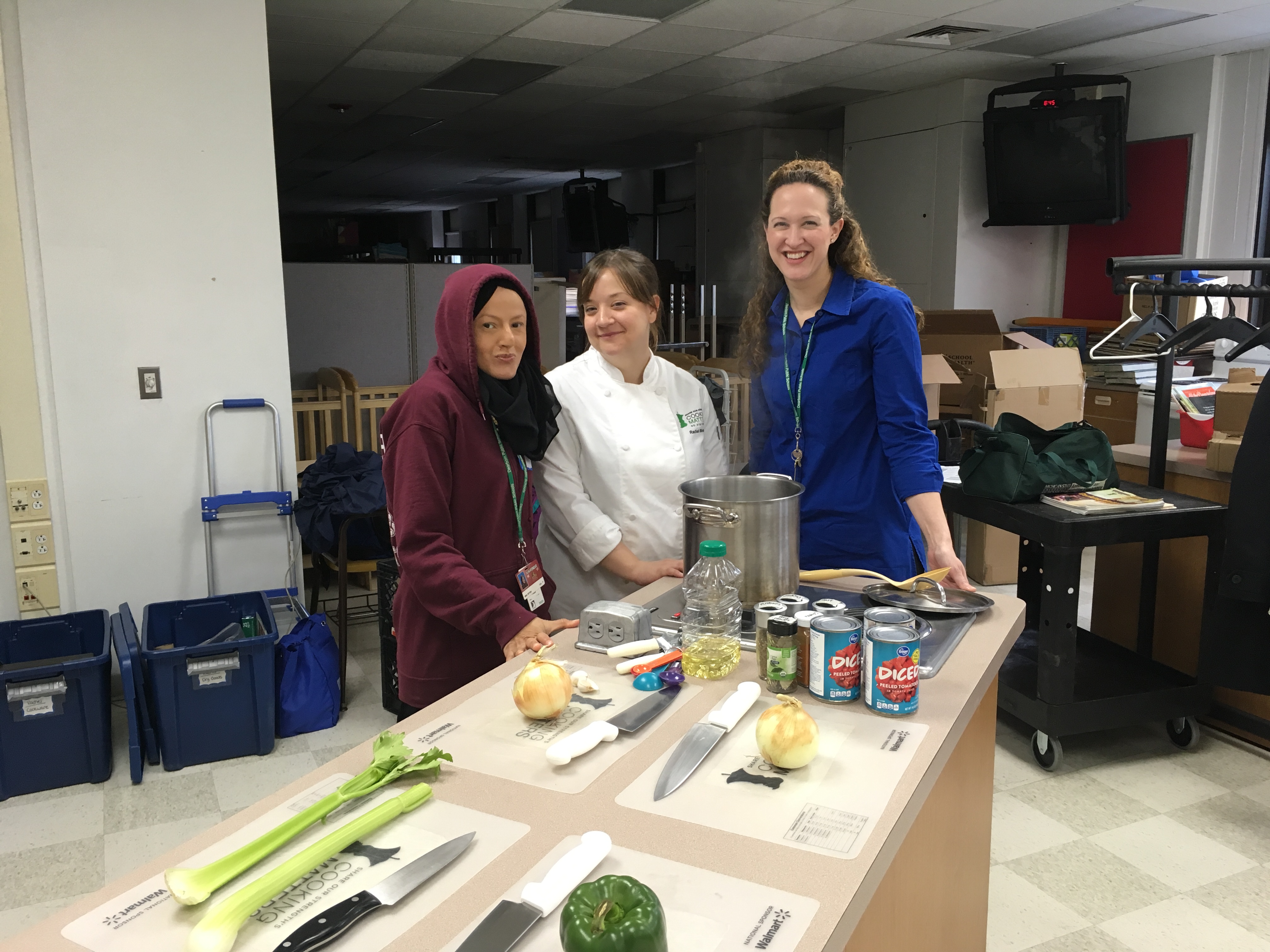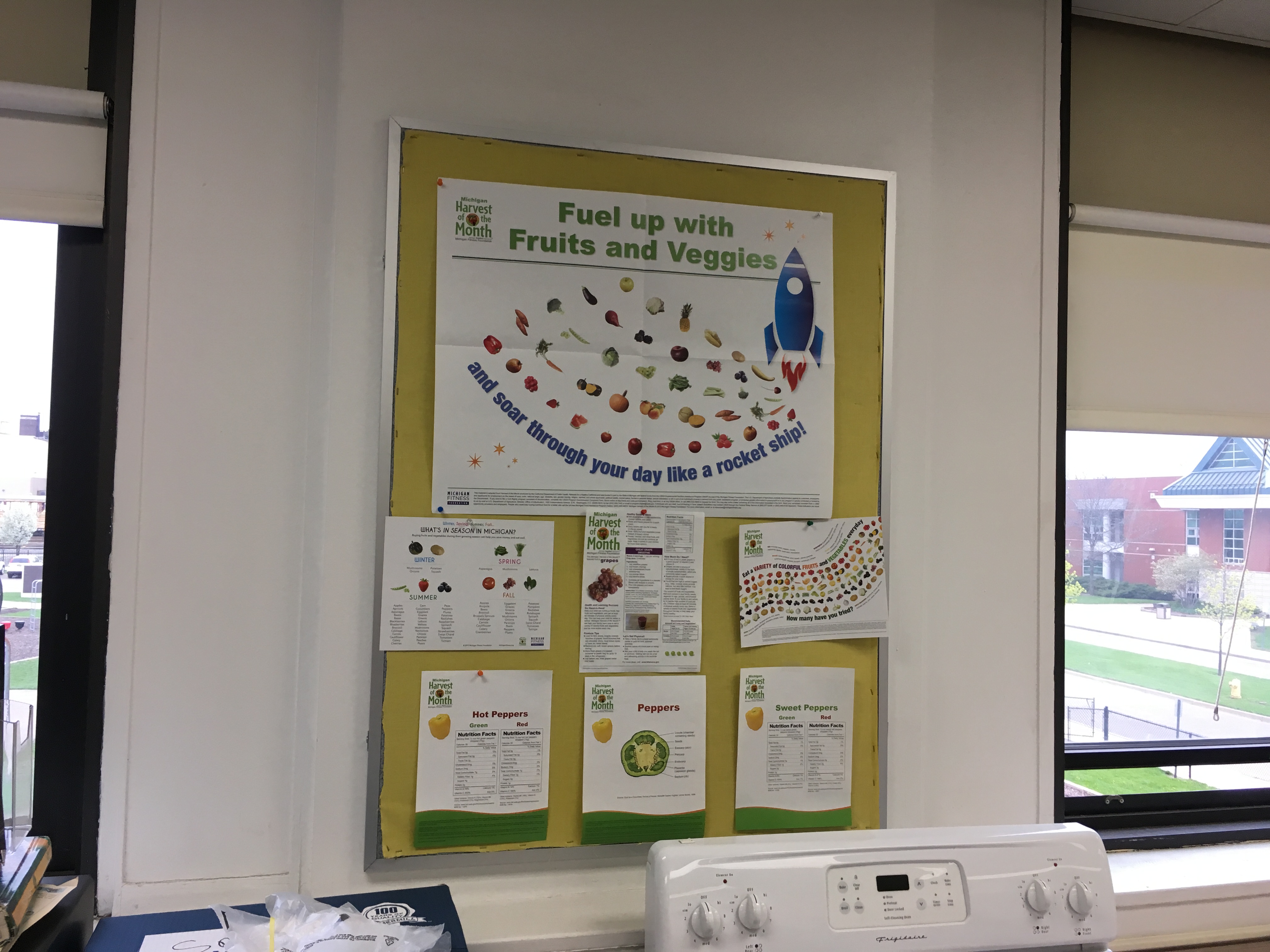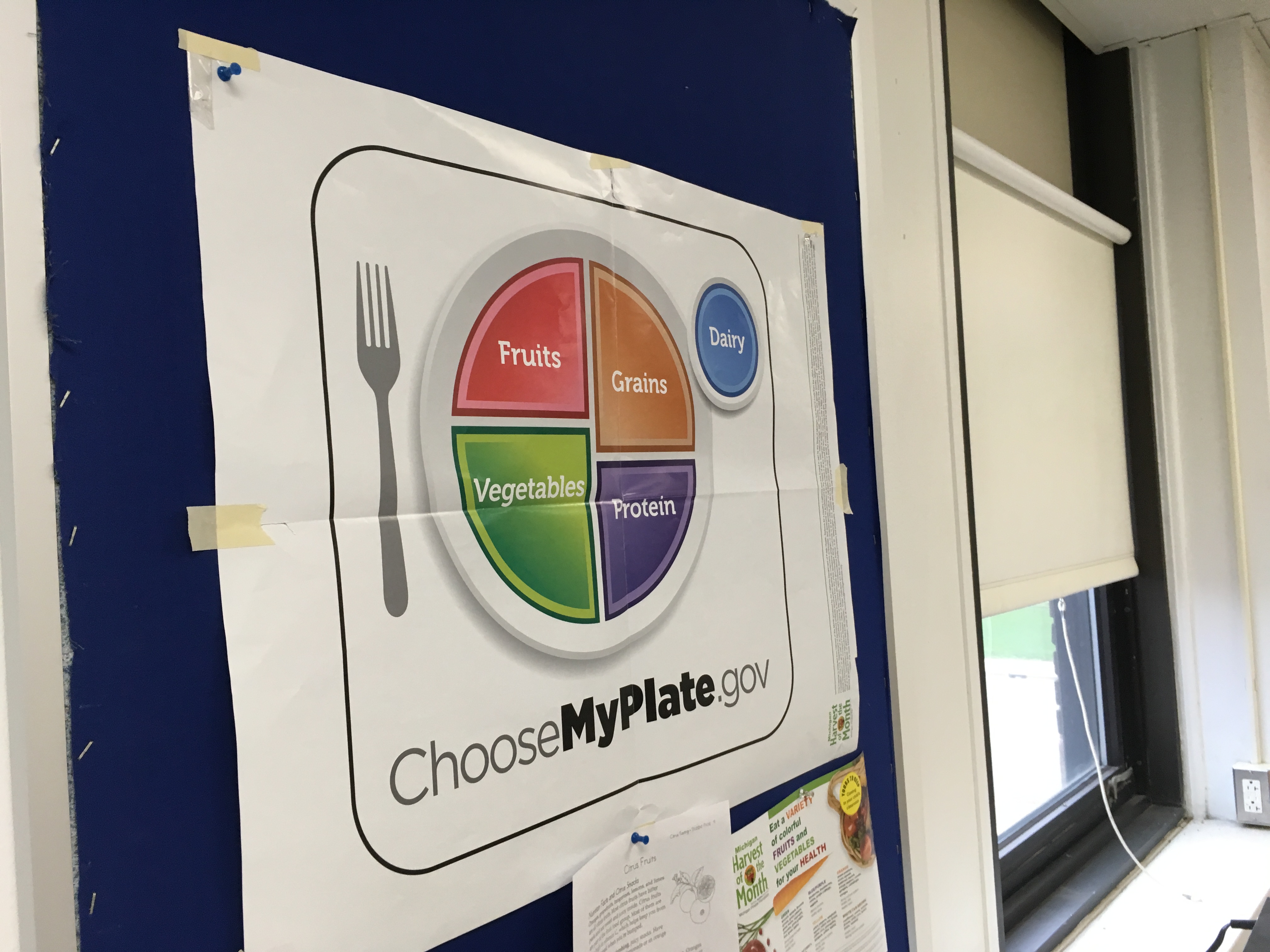 Community Meeting in April 2017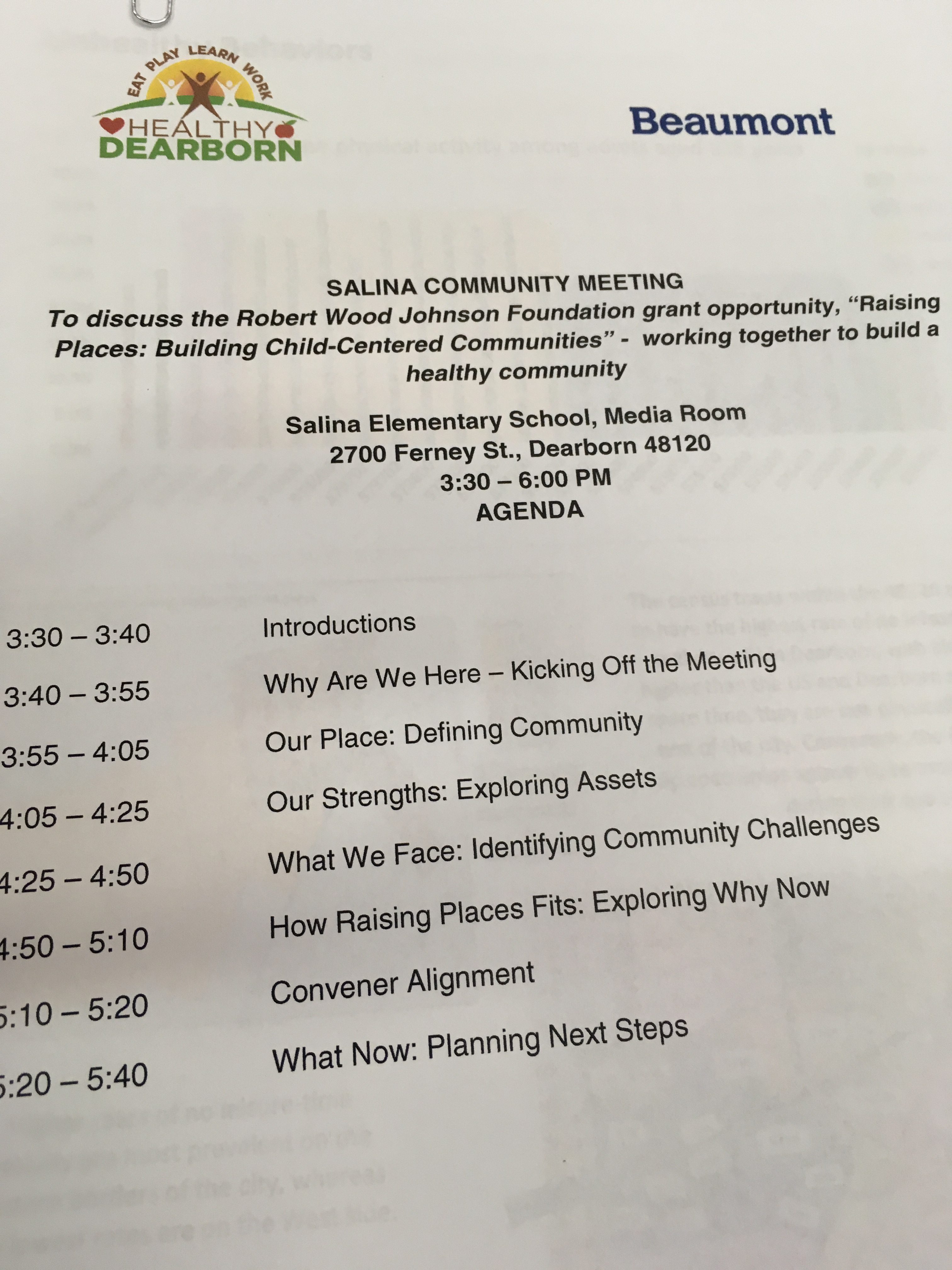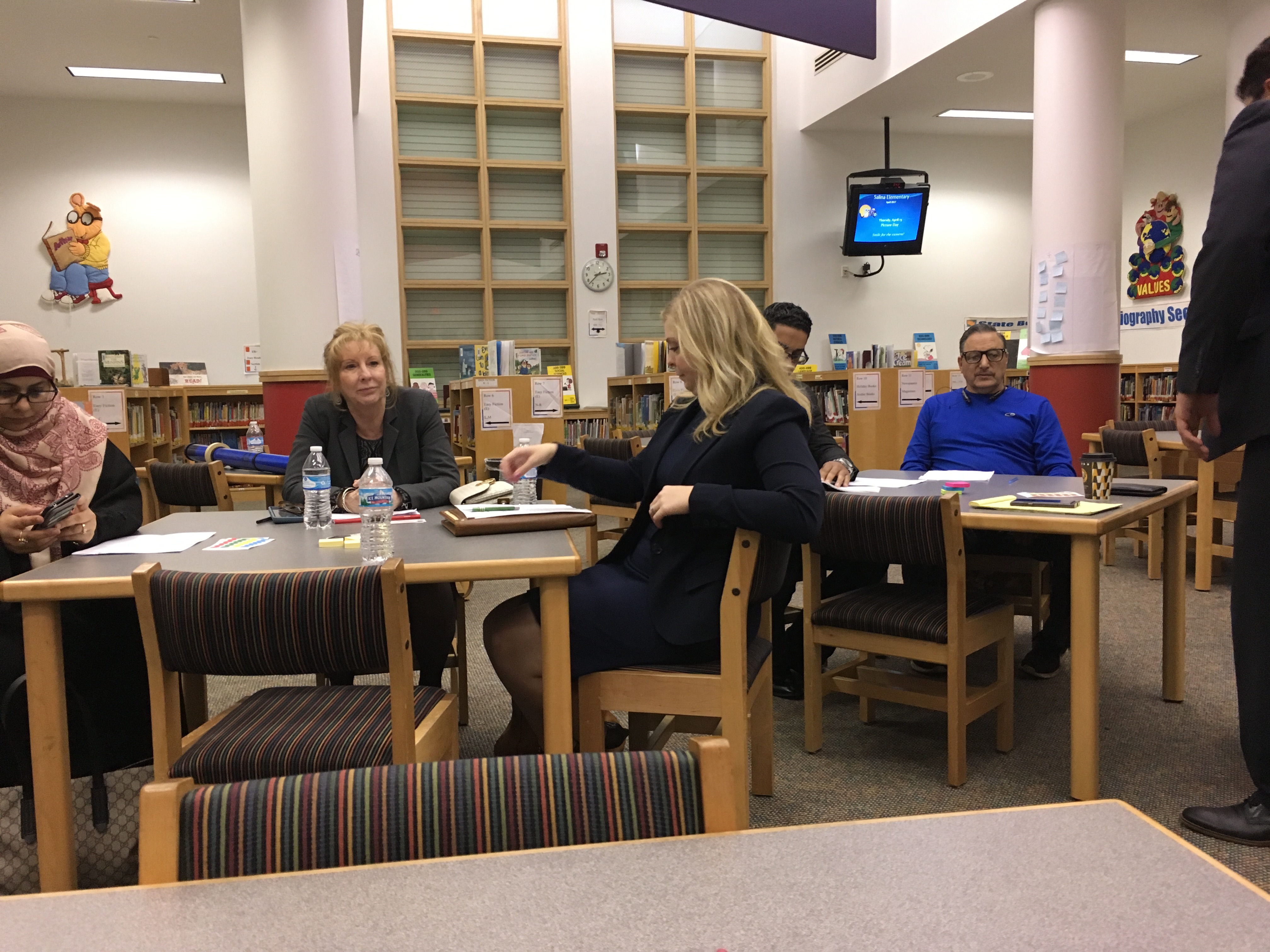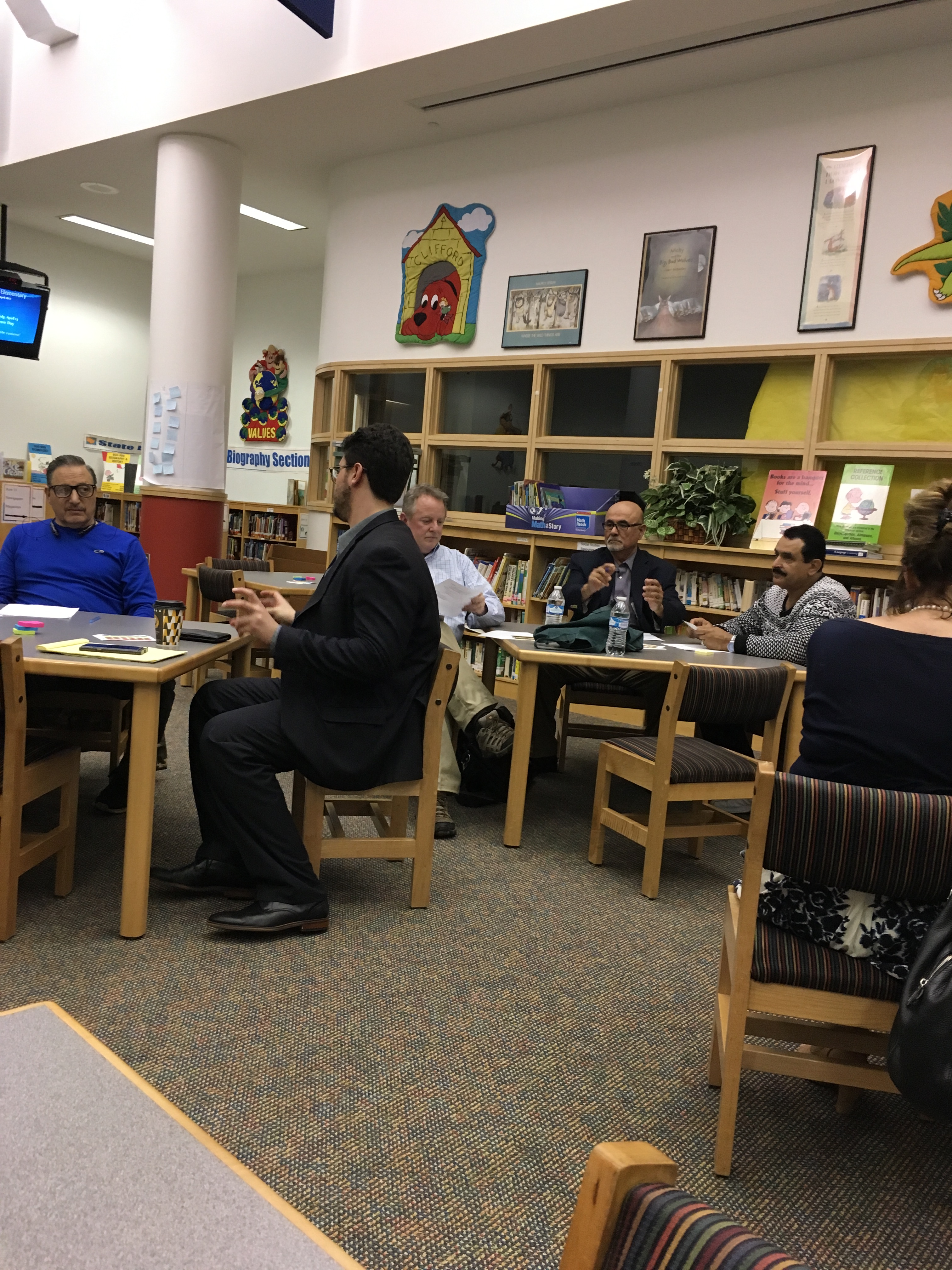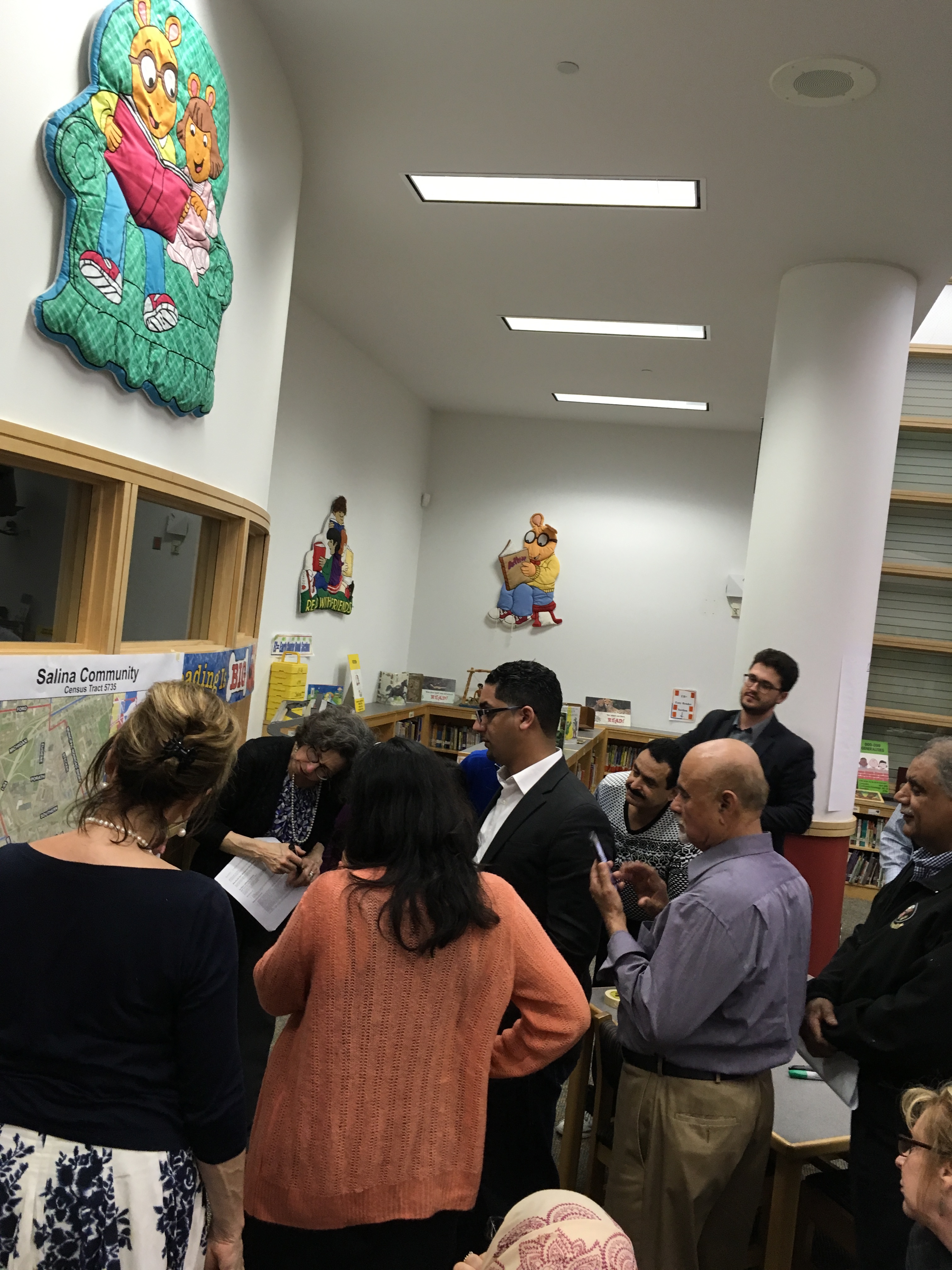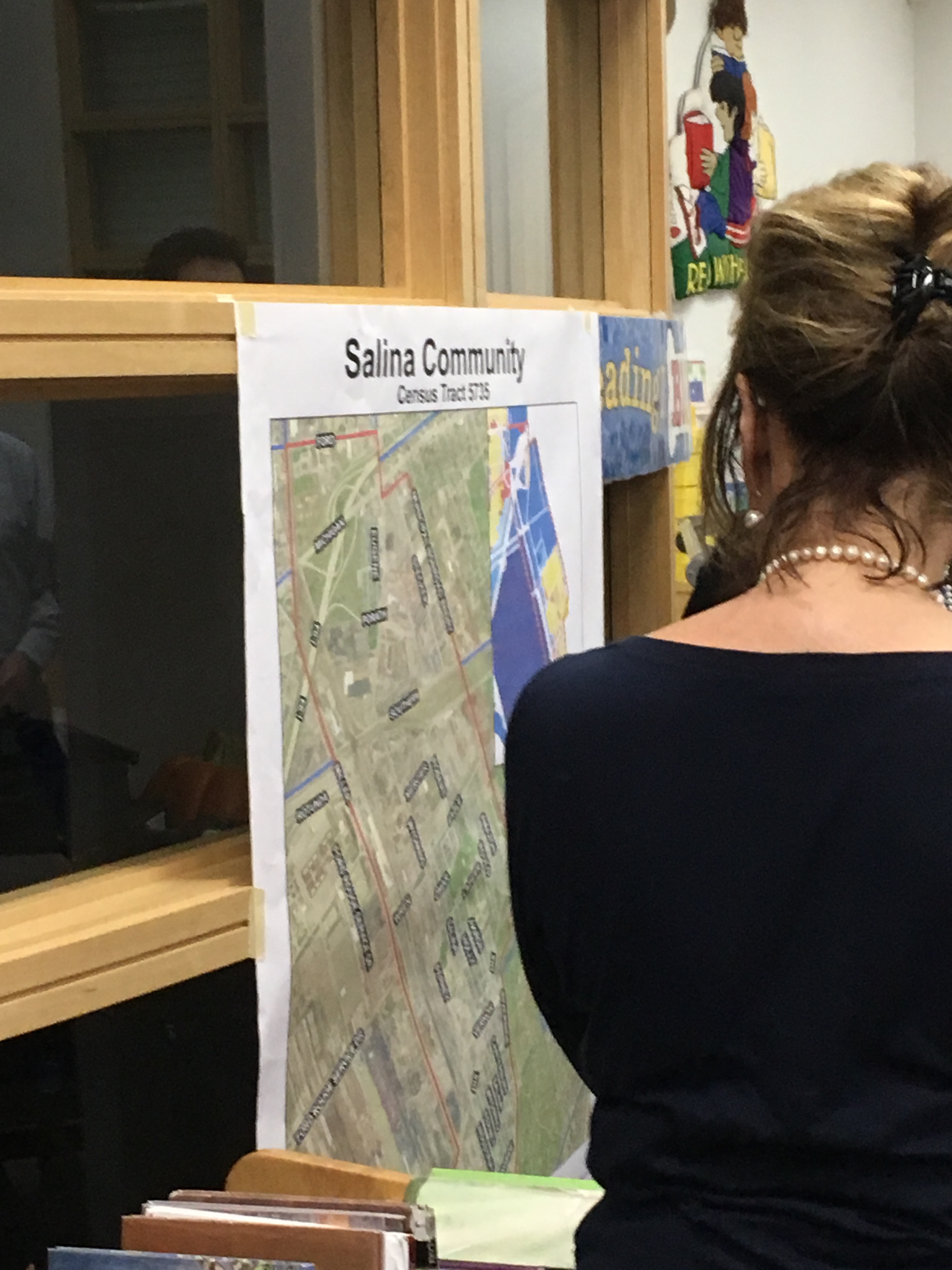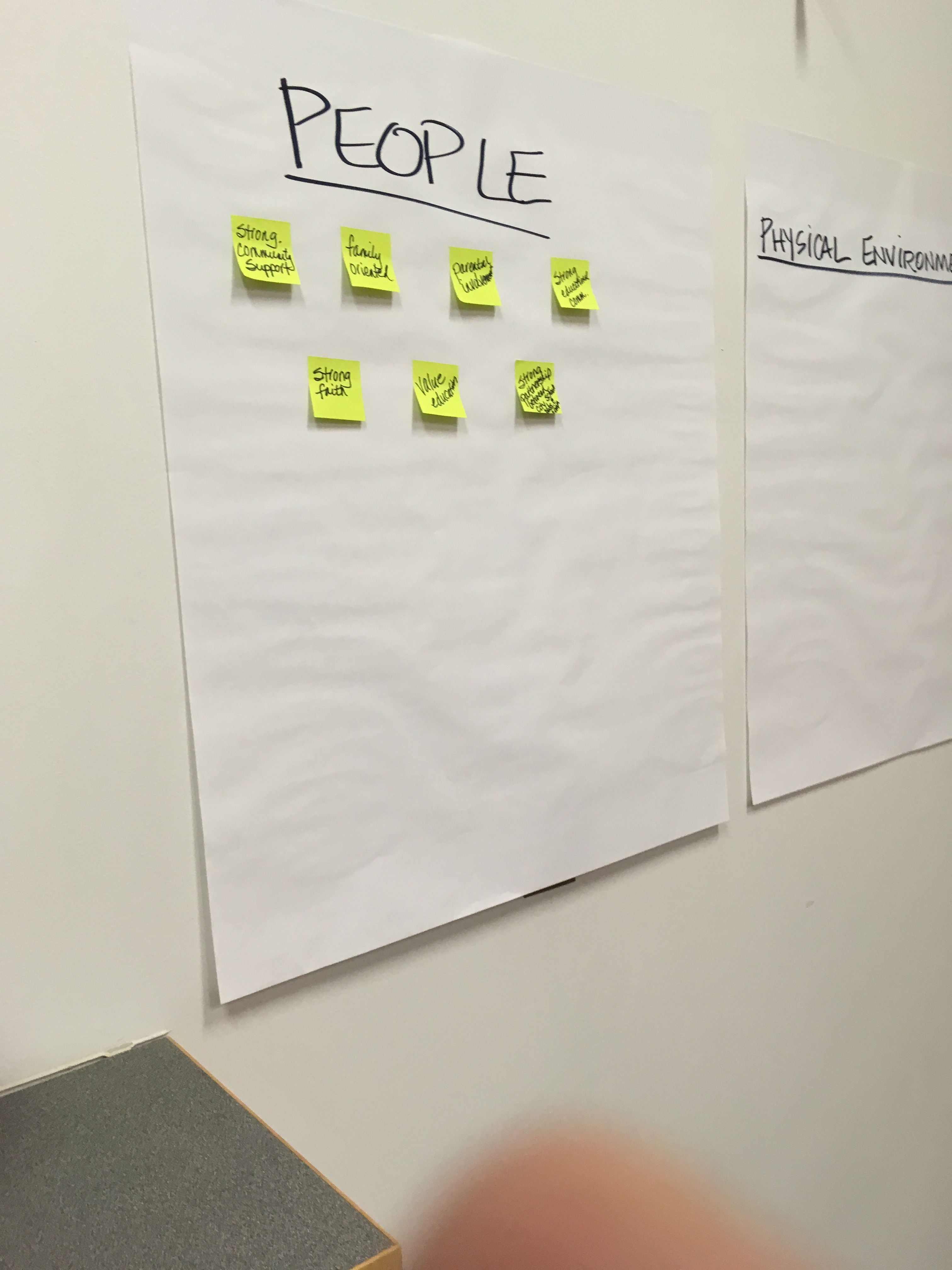 "Chatting With The Superintendent" – Photos from Tuesday, May 9, 2017