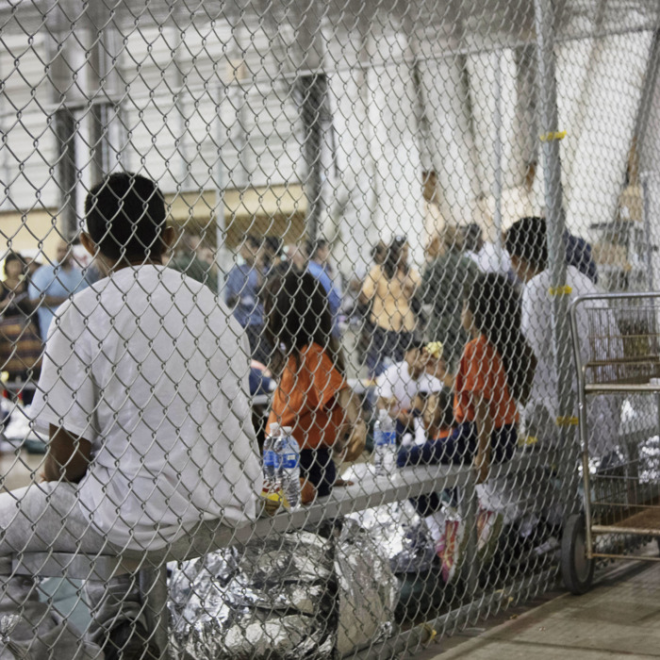 Ever since President Donald Trump, was elected he has been publicly open about his plans and thoughts. One of them being major and controversial is the immigration policy. The policy was given to the public as a "zero tolerance" approach set to stop illegal entry and to motivate tougher legislation. This policy has led to the family separation policy where administration officials take kids away from migrant parents who crossed the United States' southern border without permission.
     According to Collin Torres, a Republican who voted for Trump in the 2016 presidential election, "I highly agree with this border policy… to combat illegal immigration and drug trafficking."
     The border wall will likely cost about $59.8 billion, ($23 million per mile), just for construction. According to Trump, the family separation policy is "the Democrats' fault" because they will not work with Republicans to revise immigration laws nor raise the money.
 According to Jon Miller, a Democrat against Trump, "I disagree that the separation family policy is the Democrats' fault. If Trump really hates this issue he can stop it, we're just taking our stand and if we hate the idea why would he help him with the profit to support it."
     Breaching is a worldwide problem along the existing border. These violations happen plenty of times and affect the budget of the U.S.-Mexico wall due to breach repair. It can happen about 9,000 times in just five years. About 653 miles of the U.S.-Mexico border wall has barriers to fix cuts or patches caused by the illegal immigrant entry. These type of breachings have been caused by axes, torches, battery operated, cutting tools and more.
By: Batoul Alawieh