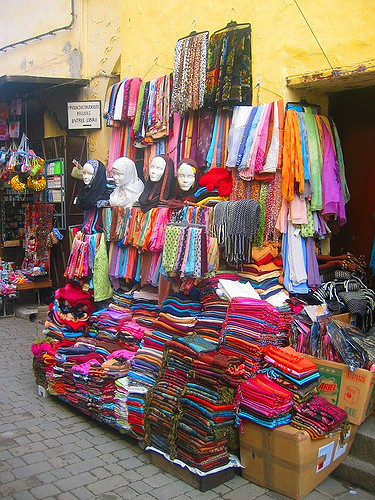 Views of The Hijab
All around the world people wear hijabs. The United States, The Middle East, Asia, and the U.K. However many people want to know how hijabs are viewed and why women wear them. Does it scare them? Does it make them uncomfortable? Do hijab wearers think it gives them some sort of protection?
The hijab is a head cover worn by Muslim women. It covers the head, ears, neck and chest. You can adjust the hijab to your liking by wearing different colors and styles. The Holy Quran does not mandate wearing a hijab, but encourages it. "I feel like I'm one of a kind when wearing my hijab." Says Unis Middle School student Tabarek Ahmed. There has been some cases where women who wear hijabs have been mistreated or interrogated. " I sometimes feel uncomfortable when I'm being looked at or stared down just for having something on my head." added Tabarek. Women choose to wear hijabs for various reasons, not only the religious ones. "I am proud to wear a hijab because I get to show respect for myself and modesty to my religion." she concluded.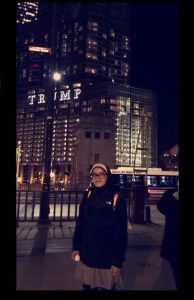 Muslim women that do not wear a hijab feel as if they are not as much judged as women who do. "When I walk around in different places, I don't often get stared at." Says Nour Mansour. Not wearing a hijab is fine in Islam. The required age of wearing a hijab is 9 years old in Islam, but some say they are not ready and that is respected, "I often feel disappointed when I see a Muslim woman who is being stared down for wearing a hijab. They deserve just as much respect as a person who doesn't wear a hijab!" 
In places like the Netherlands, France, and Switzerland, the wearing of hijabs has been banned. Women are not allowed to wear hijabs in public places. "Living in Europe , I was judged for wearing a hijab." Says Maya Sobe. "I felt like I had to take my  hijab off because I was being looked at differently, so that's what I did." "My daughters did not wear a hijab but I did. I didn't want people to look at them differently when being around me." Staring makes most, including Maya, uncomfortable.
People need to understand and adapt to the change that is around them. Women choose to wear the hijab for a variety of reason. Some for religion, some for faith, or even for personal reasons. Women who wear hijabs need to be left alone when it comes to the topic of wearing a hijab. It's their decision.
Danya Aljebory
Middle School Journalist