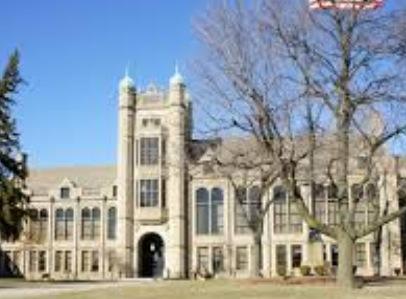 Religion is the priority of some, and the last thing on the mind of others Muslim students at Fordson High School in Dearborn, MI care about their religion. They've been praying Friday prayer after school since the second semester of the last school year. Parents and students alike are happy with the fact that religion can be practiced at school.
"It's a good idea for kids to pray after school." Fatima Mrech, parent of two FHS students says. "It has a very positive influence on them. After attending some of these prayers, I noticed that my son was starting to act better." She also says that her son really likes these prayers and encourages other students to attend. "I'm very happy with this decision and I want to thank the school and the principal for allowing this to take place. I hope that all high schools in America accept Jummah prayer as well."
Some people are confused as to why Fordson is allowing students to pray after school. Khansa Alhaidi, a Junior at Fordson High School says that it's all freedom of religion. "You can't tell students that they can't follow their religion. It's a part of the student's identity," Alhaidi says.  A big reason why Fordson also accepted Friday prayer was because parents requested it.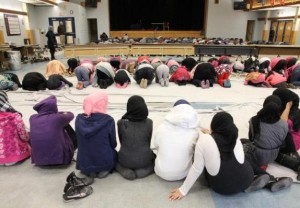 Mazen Abbasi, father of another FHS student that attends these prayers states, "Jummah is a must for every male Muslim. Since the Muslim percentage is large enough in Fordson, the request cannot be ignored." Abbasi is very happy that his child doesn't miss Friday prayer during school days anymore.
While attending these prayers, there's a lot to consider. The opportunity that your school is giving you by allowing these prayers to happen. There are countries where being Muslim and praying results in death or torture. The peace of mind you get while listening to the Imam, the person who leads the prayer, give the Khutbah, a public preaching of Islam. "These Khutbas are beneficial and I'm very happy that they're going on. These prayers are a great convenience," 11th grader Issa Ghaleb explains. Students and parents enjoy the fact that their children don't have an excuse to miss Friday prayer anymore.
The only improvement that some students suggest is the need for more attendees. A freshman, Fatima Hawari elaborates, "People should take advantage of what's going on in their school, especially when they're given the opportunity."
You can tell that the students attending these Friday prayers at Fordson High School think highly of them. They relish the fact that they can pray Friday prayer at school. It's a unanimous agreement. They absolutely love it.
Mariam Odeh
Unis Middle School Journalist