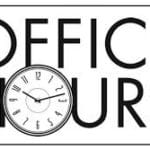 VIRTUAL MUSIC ROOM OFFICE HOURS:
Monday and Thursday 12:30-1:30pm
Ms. Harden will be avalable via email: harden@dearbornschools.org to answer email sent from students and parents during that time. Email sent outside of office hours will be answered within 48 hours.
CENTER-BASED MUSIC CLASS ACTIVITIES: POSTED ON WEDNESDAY PM ON HARDEN MUSIC BLOG https://iblog.dearbornschools.org/hardens/
MONTESSORI MUSIC CLASS: ASSIGNMENTS POSTED EVERY WEDNESDAY PM ON THE K-2 AND 3-5 GOOGLE CLASSROOMS. ACCEPT THE INVITE SENT TO STUDENT'S EMAIL, COMPLETE WEEKLY ASSIGNMENTS.
LIVE GOOGLE MEETS "HANGOUT WITH MS. HARDEN" (Mute microphone)
K-2 THURSDAYS @3PM
3-5 MONDAYS @3PM
SPECIAL ED JOIN MONDAY OR THURSDAY @3PM
Ms. Harden will be available during office hours and will provide all other responses, answers to questions and feedback within 24 hours or sooner.
Platforms for contact:
Email: hardens@dearbornschools.org (**best, fastest way for response to questions)
Blog: https://iblog.dearbornschools.org/hardens/ Subscribe (on the blog) and confirm (in your email) to see new lessons and posts. New post alerts will go to your email.
Google Classroom: Accept invite sent to student email and contact through classroom. Complete assignments. This is where assessments will take place.
Class Dojo: For classrooms using dojo, messages will be checked weekly. Use email for quickest response.