Age can affect and change many things, and sometimes it doesn't. Age has stopped many people achieve goals. Limits can be caused due to age. Have you had any difficulties in your life that associated with your age? The biggest question of them all is…How do you feel about your age?
Some people have many challenges while growing up. Rowida Nagi, an 8 year old student at Riverside Academy East, agrees that her age has given her many difficulties, and things she can't achieve. Rowida says, "Yes, I think that my age doesn't let me do things I would like to do.' Rowida also says," Like get an allowance, to join a sport at school, or to have my own phone, is something I can't do because of my age."
Yakeen Bazzi, a 13 year old student at Unis Middle School disagrees with Rowida Nagi. Yakeen states,  "No not really. I actually kind of feel the opposite. At my age, there are so many opportunities just waiting to be taken. Right now is the time where I can do the things I really want to try out. For all the people of my age, it's time where we could just explore different things."
Saleh Ahmed, a 72 year old grandfather agrees that his age allows him to do many things. Mr.Saleh explained,  "Yes and No, my age does allow me to do the things that I would like to which are to have fun and enjoy my life with the people I love."
Mr. Saleh also says, "Also, my age doesn't allow me to enjoy thinking that I still have a long life ahead of me, but I can't let something like that effect my life. My dad would always tell me to think positive, and forget the negativity."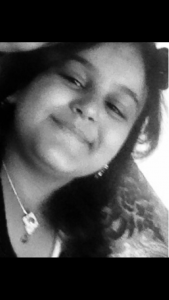 People have different feelings towards what they feel about their age, and when remembering their age. Sometimes, it is positive and sometimes it is in a negative way.
Rowida Nagi says, "When I remember my age, I think that I'm still young, by the way, I'm 8 years old and that I still have a long way ahead of me."
Yakeen Bazzi says, "When I think of my age, I think of creativity. We have so many things we can do at this point." Yakeen started to think about others, and Yakeen says, "Many people in my age always think of the negativity when they are near my age." Age can affect many people depending on their positivity or negativity.
Mr.Saleh says "When I think of, or remember my age, I think that I may be 72 years old, but there is a saying that age is just a number and that you have to appreciate it." As you see, age isn't something you have to worry about, because no matter the number, you're always yourself and it should stay that way.
Many people misunderstand each other based on their age or their appearance (kids, teens, adults, or the elderly).
Rowida Nagi may still be young, but the challenges are still coming. Rowida recalls, "Yes, many people misunderstood me for how young and small I looked. For example, is when I go to the store with my parents, and when I get to the cashier and pay they would always ask, "Aren't you too young?" I don't like it, but everyone has to deal with what's coming."
Yakeen Bazzi also had people who sometimes treated her differently according to her age. Yakeen Starts by saying "No, Not really it's just the differences in age in our family are different, but that's the only problem." Yakeen starts to explain, Yakeen says, "It's always when my cousins are over. I have a lot of cousins, who are younger than me by a lot, and so because the adults are always having their own conversation, and that means I have to stay with the little kids. It gets really annoying!"
Mr.Saleh says, "Yes, many people misunderstood me for how old I look and my age. An example is when I was with my grandchildren and was playing volleyball with them. I did get some good and bad stares and hear some whispers here and there. Talking about what was I doing with a group of young and strong kids playing volleyball. But that didn't bother me, because, in my mind, I was thinking that you're never too old for anything!"
Make sure to show who you are by your maturity and not your age. It doesn't matter how many birthdays have passed. It's always you that's inside and it should always stay like that. You're Never too old to have fun and go on Adventures. Always remember that age is just a number, and that can never change that.
"Age is an issue of mind over matter. If you don't mind, it won't matter."
– Mark Twain
Suha Aldura
Middle School Journalist