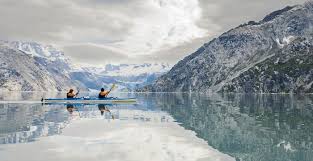 Lots of things have changed over the years. But one of the things that have change a lot over time is parks. Lots of things changed at the Glacier Bay National Park. The Glacier Bay National Park was established in 1980. The Glacier Bay National Park is located in Alaska. About 500,000 people visit Glacier Bay National Park each year.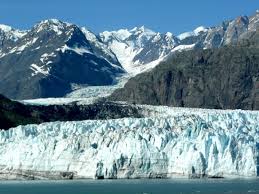 Overtime lots of things have changed in parks, Almost everything. The Glacier Bay National Park has changed in hiking, Camping, Ranger-led activities, Guided tours, Bicycling, fishing, boating, and ect. They have added lots of things to do over time. And the wildlife has increased over time. Over time landscape has became more forested.
The National Park service is their 100th anniversary this year, in 2016. Dana Dick, from the Glacier Bay National Park stated, " All National Parks and park units administered by the Department of the Interior will be celebrating the 100th anniversary of the National Parks this year. Each park across the United States will be holding special centennial events. I've attached a calendar of some of the events that the Alaskan region will be having. One of the most important centennial celebrations that Glacier Bay National Park specifically will be holding will be the opening of the Huna Tribal House. The Tribal House will be a place of learning and reconnecting with ancestral knowledge for the Huna Tlingit as well as for park visitors.

Dana Dick also added, " The major thing that has changed here in Glacier Bay would be the glaciers! Glacier Bay is a place of constant change. Glacier Bay was made by ice. The bay was carved by a giant glacier that flowed from the mountains down to the sea. The glaciers continue to shape Glacier Bay today."
These days the Glacier National Park visitors arrive on cruise ships and tour boats. In 2014 there was 473,415 cruise ship passengers, 13,708 tour passengers, 10,00 Land Passengers, and 860 backcountry campers. The base budget to take care of the Glacier National Park is $4,729,900. Year after Year, the base budget increases.
Things have changed over time. Parks have changed in a lot of ways. Glacier Bay National Park has changed in everything. Glacier Bay National Park was established in 1980s and still opened to this day.
Ali Beydoun
8th grade Journalism