AUTHOR STUDY: Louis Sachar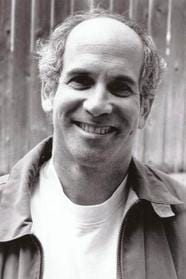 Today, I do NOT want you to read Chapter 2.
Today, please just read through pages 12-18 of the study guide. You don't have to read EVERY, SINGLE word, but just skim through and gather some interesting information about the author.
On a piece of paper (white printer paper is best, but any paper will be ok), please DRAW the author of "HOLES". There is a picture on this iBlog, but you are welcome to search for other or better pics of him.
After you have drawn the author, please write interesting facts about him all around the picture. You can write exact quotes that he said or you can write interesting facts about him. PLEASE USE EXTREMELY NEAT HANDWRITING.
Your artwork does not have to be AMAZING, but please take your time and make it look good. Tracing is OK! You do not have to add color if you are good with shadows and shading with a normal pencil. Obviously, if your artwork IS amazing, I will be forced to give you extra credit points. 🙂
HERE IS THE STUDY GUIDE DOCUMENT: