Happy New Year and Welcome Back!!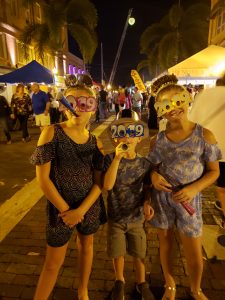 Hope you all had a restful break and spent time with family.  My family and I spent most of our break in Cape Coral, Florida in the sunshine visiting family!
NWEA testing will begin this week!  Make sure your child is resting and getting a good breakfast before school.
Here is what is happening this week:
ELA
Spelling words this week: wreckage, disguises, column, chemical, foreign, wrinkle, misten, character, condemn, resign, knuckle, numb, wrist, choir, wrong, wrestled, technology, mechanic, anchor, debt
We will be focusing on comprehension to be ready for NWEA.
Writing we will be making New Year's resolutions and writing informational text.
Math
We will begin Module 2 Lesson 9 on multiplying multi-digit word problems using the standard algorithm.
We will also review coordinate planes in preparation for NWEA.
Science
We will begin focusing on the moon phases and the lunar cycle.
We will do an experiment to see the moon phases on a globe because it is hard to track the moon phases each night in the winter.
Social Studies
We will begin our third unit on colonization of the 13 colonies.
We will focus on the New England, Middle, and Southern colonies.