Week of June 8th
1 – iReady Diagnostic! It's the only assignment you have this week. Please complete the WHOLE diagnostic by Friday. Do a little each day. Take your time and do not rush, however, if you take TOO long (more than a full week) it will reset your test and you'll have to start at the beginning. Think problems through. Show me what you've learned this year!
2 – 5th grade GRADUATION! It's a drive thru format and our class is at 2:30 on Tuesday!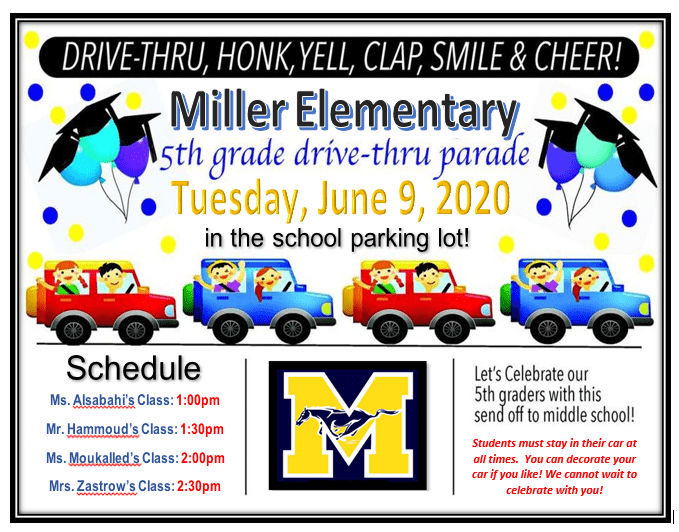 3 – During the next week if you happen to find a LLI reading group book, school library book, classroom library book, science textbook, or other school books – there will be a box next to the school doors for you to drop it off.
4 – Please see the post about Middle Schools. It's below this one, but here's a quick link https://iblog.dearbornschools.org/zastrow/2020/05/26/middle-school-2020-2021/