About Mrs. Zastrow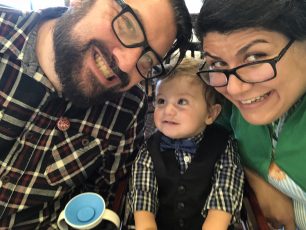 Hello!  I am Mrs. Rouba Zastrow, and I cannot wait to get started!  We are going to have a blast reading, puzzling over numbers in math, delving into the history of the United States, and composing stories that will bring tears to our reader's eyes (from laughter of course!).  Our classroom will become a community of learners where we will be comfortable and happy, while still learning and having fun.  This year will be epic, as long as we all push ourselves to do our best.
Let me start by giving you a little information about myself.  I grew up on the east coast in Massachusetts.  While there, I went to the University of Massachusetts where I studied English and got a Master's Degree in Secondary Education.  Secondary?! Yes, I started teaching middle and high school until I realized that the cooler people were down in the elementary schools.  So I wisely  went  to  Eastern  Michigan  University  to  get my elementary school endorsement.  But before I arrived here I taught one year of high school, three years of middle school, one year of second, and seven years of upper elementary.
I love to read children's books, I prefer them over books targeted at adults.  I often find myself in Barnes and Nobles perusing the children's section reading to myself, and using more money than intended. Who does not love a book that has colorful pictures, action, plot twists, unique characters, and you can read it in less than 15 minutes!
I love to write too.  I know you must think I am saying this because I am a teacher, but it is true!  I write poetry and short stories.  They tend to be very sarcastic and somewhat funny.  I cannot wait to see what this group of fifth graders will first write about!  Will you tell tales of heroic superhero, princesses who do the rescuing, adventurous puppy dogs, food that talks, or histories of yourself?!  Who knows where your imagination will lead you?!
Outside of school I like to play soccer, though not very well.  In all my years of playing I have only scored one goal (it was on my own team). I have 2 kids, Jude my 13 year old stepson and Binyameen who is 1 years old.
I am a Disney addict.  Yes, I can sing "Let It Go" and other songs word for word to the horror of my husband and Jude.  I am tone deaf, meaning when I sing – and I guarantee your children will report back to you – everyone covers their ears and runs.  I also like to bake:  cookies, cakes, cupcakes, pies, brownies, and cheesecake!  I live for school bake sales.
This year will be amazing!  With your help we will have an unforgettable fifth grade at Miller Elementary.  It will take all of us – parents, guardians, teachers, support staff –  to make this a classroom where your children will want to come to every day.
Thank you for the support! Please email me with any questions or concerns and regularly visit my blog at https://iblog.dearbornschools.org/zastrow
Sincerely,
Mrs. Rouba Zastrow