We are so fortunate to have Quaver Music this again year. Please be sure to log in to your Clever Account and add a Heart to the Quaver Link so you can easily locate it. Then log in to your Quaver account and have fun learning about music. You can update your Avatar, too. I will be awarding Quaver Points during music class which can be used on your Avatar. You will also be able to open new learning rooms with more points added. There is so much to do in the Land of Quaver.
Check back each week to see what your new lessons will include. If you have any questions be sure to email me or ask when you see me at school.
(Some students have already logged in to Quaver and have received 10 Quaver Points. Log in ASAP so you can earn your points.) You can also click on any of the Quaver words and photo to get to the log in page for Quaver.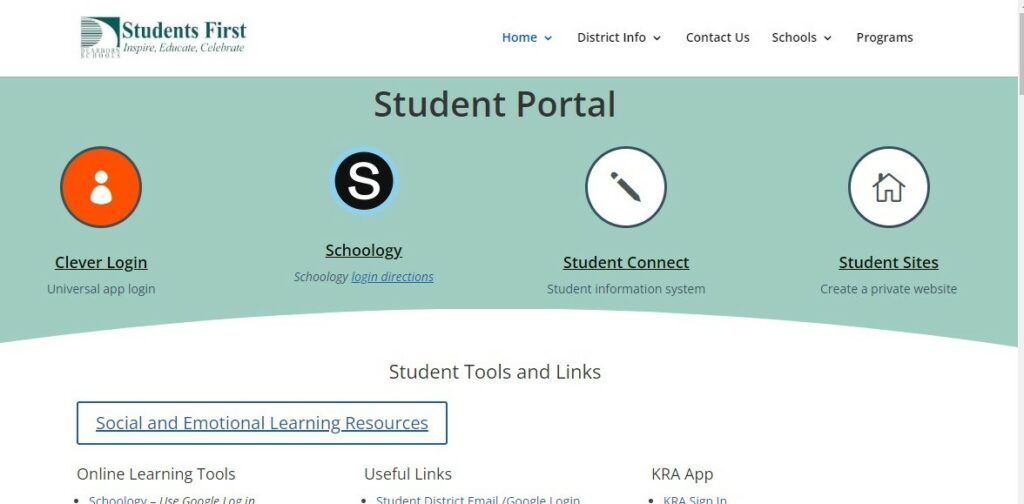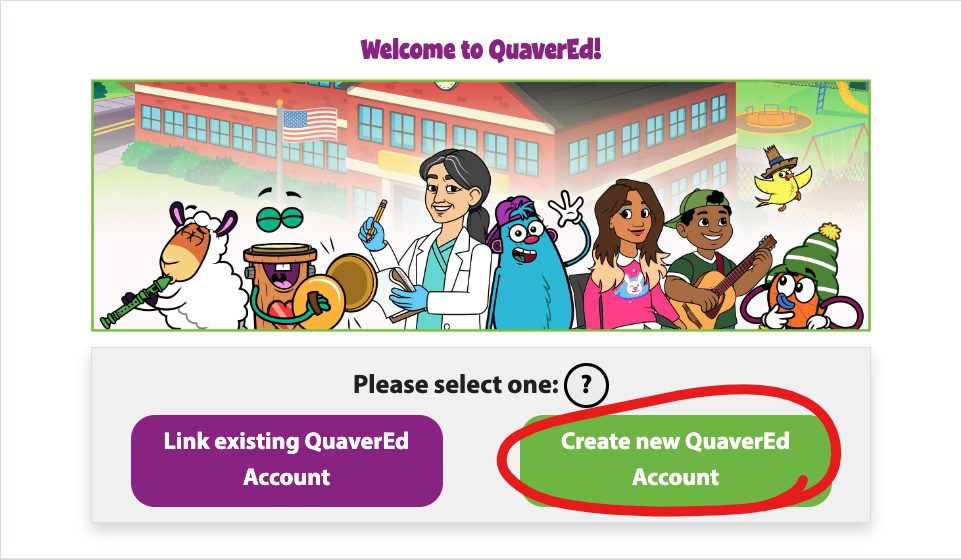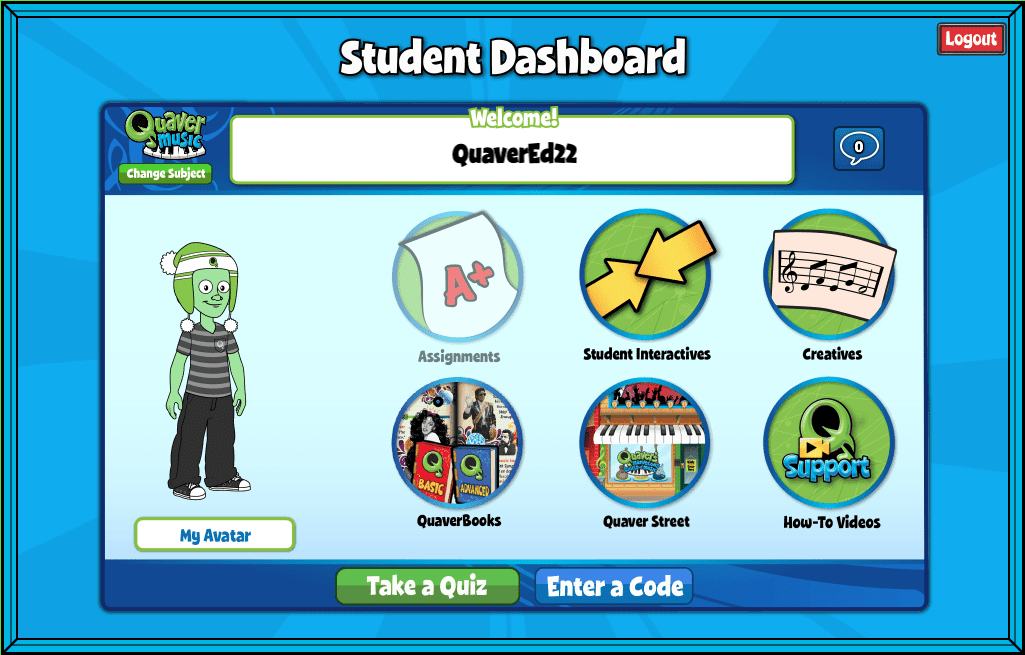 5. Click on Quaver Street to access more educational run resources and learning activities.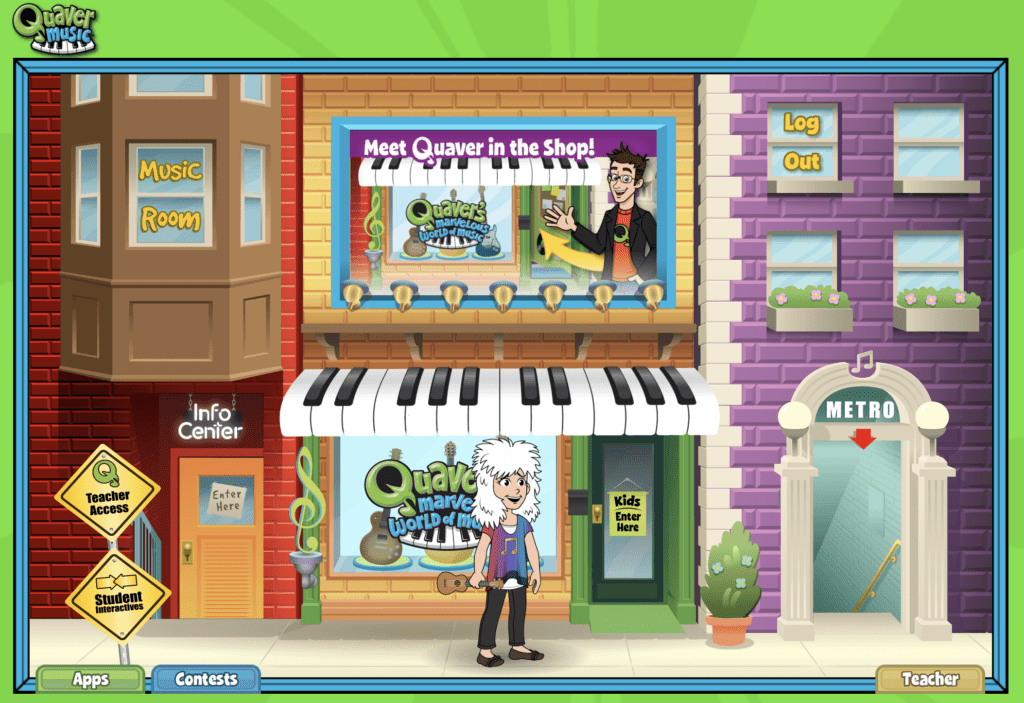 6. This is Quaver Street. Click on the door with the yellow sign to enter the shop or go down the stairs to Metro for music concerts.